Cryptonews Rewind 2019: Q2 – The Big Rally, Libra & Regulatory Awakening
Disclosure: Crypto is a high-risk asset class. This article is provided for informational purposes and does not constitute investment advice. By using this website, you agree to our terms and conditions. We may utilise affiliate links within our content, and receive commission.
Here is what happened in the Cryptoworld in the second quarter of this year: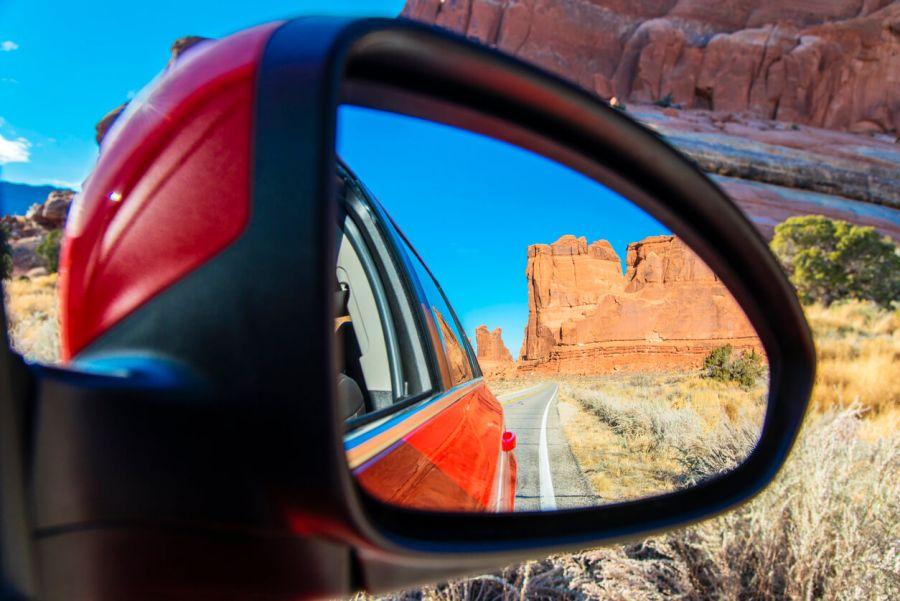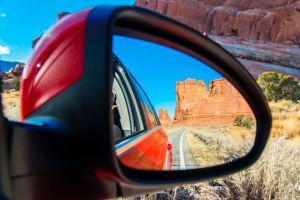 Source: iStock/stefanopolitimarkovina
Total crypto market capitalization in Q2


coinpaprika.com
April
The quarter started with Bitcoin price suddenly jumping by 16% in an hour, reaching USD 4,882 per coin, the level last seen in November 2018, then it went above USD 5,000. This all prompted numerous crypto forecasts to start pouring in.
Singapore-headquartered blockchain company Pundi X blamed the bear market and long certification process for missing their expansion targets and not being able to ship as many XPOS's as planned, and major crypto market data provider CoinGecko revealed to us their plans to get into the non-fungible token (NFT) space.
Meanwhile, a 51% attack, with the new market rally, became more expensive – but not for everyone, as some coins were in even more danger of being attacked. In South Korea, artificial Intelligence (AI) technology used to hunt down Ponzi schemes related to cryptocurrencies was successful in catching two suspects who had reportedly cheated around 56,000 people of a total of KRW 21.2 billion (USD 18.7 million). Two consortiums led by South Korean internet giant Kakao Group and game developer Netmarble emerged as the frontrunners in the bidding to buy the Nexon (NXC) business empire, which includes the Bitstamp exchange.
The U.S. Securities and Exchange Commission (SEC) released a framework for analyzing whether a digital asset is offered and sold as an investment contract, and, therefore, is a security, but many were disappointed by the lack of clarity. Spain's Treasury Department issued almost 1.5 thousand citizens with warnings that they may have to pay tax on their cryptocurrency transactions. China's state planner, the National Development and Reform Commission, was seeking public opinions whether Bitcoin mining should be immediately banned. Japan was reported to have decided to table cryptocurrency-related matters as one of 10 agenda items at two T20 (Think20) meetings. And the International Monetary Fund (IMF) became another organization to accidentally make a case for crypto.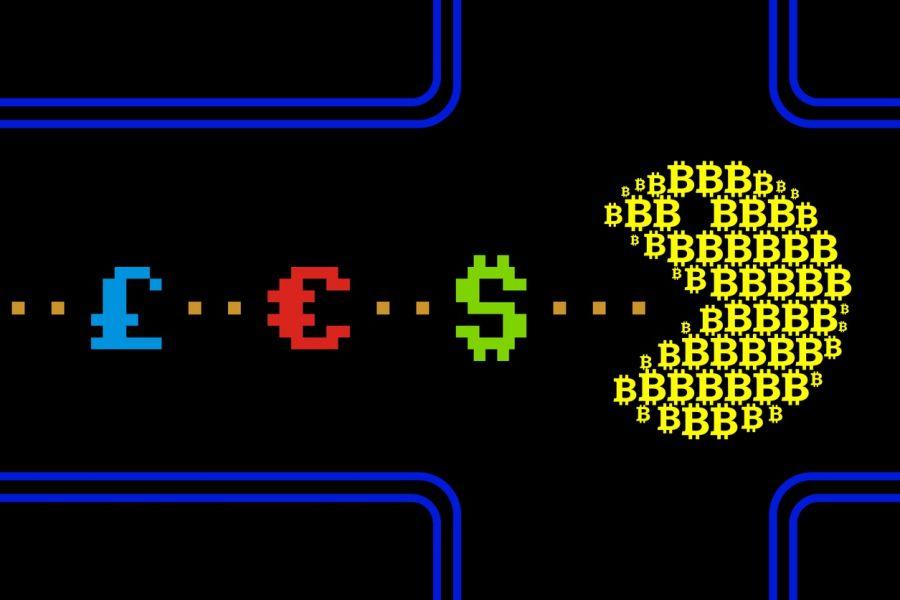 Source: iStokc/Arkadiusz Warguła, Cryptonews.com
CryptoCompare's April report said that after crypto-to-crypto exchanges signaled the altcoin season in February, March saw even sharper increase in trading volume on these exchanges, while fiat-to-crypto trading decreased. Speaking of exchanges, OKEx held its first token sale for the Blockcloud project and its native BLOC token on the OK Jumpstart platform, selling out their stash in a single second. OKCoin announced the launch of OKCoin Premier, a special service aimed at large players to "enhance their access to OKCoin's global liquidity pools," where a trader must have more than USD 100,000 in crypto traded over the past 30 days.
After Cryptonews.com discovered that potential OKEx clients are being redirected to Binance Launchpad, Changpeng Zhao (CZ), CEO of Binance, claimed they have nothing to do with this. CZ also hinted on Twitter that the exchange might delist Bitcoin SV. A few days later, BSV was delisted and it crashed.
Binance managed to increase its quarterly profit after dropping for two consecutive quarters, while ConsenSys aimed to more than double its revenues and Sirin Labs, developer of the Finney blockchain smartphone, laid off 25% of its employees. Binance Launchpad said it wants to test its new approach to a token sale with Matic Network, and Bittrex International sold out VeriBlock (VBK) tokens in their Initial Exchange Offering (IEO) within 10.4 seconds from the start, beating the 22-seconds record set by Binance Launchpad.
First blockchain-based project moved its native token from the Ethereum blockchain on the Binance Chain, and saw its token price rise more than 50% in 24 hours. But soon after, the migrating tokens plummeted, erasing all their weekly gains. Also, Binance DEX went live.
Coinbase managed to confuse their clients and the rest of the Cryptoverse again when it offered a new "service" of sending XRP and USD Coin (USDC) between Coinbase users, free of charge. The exchange entered a new business area by offering Coinbase Card, a Visa debit card, while the news came out that it planned to shut down its political action committee (PAC), which has not raised any funds. Additionally, Moon, a crypto payment processing startup's service, announced that Coinbase users can shop on Amazon with crypto.
It was also speculated that the owner of the Bitstamp exchange would invest a whopping USD 8.8 billion in the blockchain and cryptocurrency industry. The primary Swiss stock exchange, SIX, became home to another exchange-traded product (ETP) for cryptocurrency, and this one is tracking the price of the XRP token. Meanwhile, New York's Attorney General (AG) Letitia James filed an order to the state Supreme Court, saying that Bitfinex and stablecoin Tether engaged in a cover-up after losing about USD 851 million of client and corporate funds.
The new Opera desktop-based web browser came out with a built-in cryptocurrency wallet with support for Ethereum, as well as the ability to interact with decentralized applications (dapps) on Web 3.0. Meanwhile, the first decentralized browser based on blockchain technology that lets users earn tokens as they browse, Brave, was on a roll, celebrating several successes.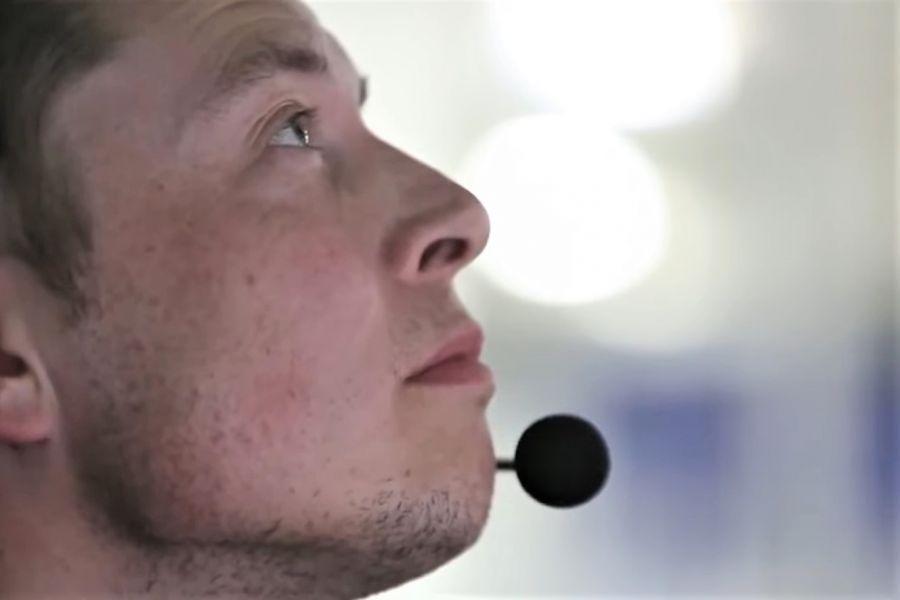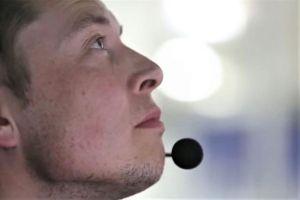 Elon Musk. Source: a video screenshot, Youtube, Bloomberg.
Star entrepreneur Elon Musk was openly showing his support for Dogecoin, and the team behind the coin bestowed upon him the temporary honorary title "CEO of Dogecoin." Also, former Goldman Sachs partner and cryptocurrency investor Mike Novogratz grabbed attention and divided the crypto community with his statement that Litecoin is just a "glorified testnet" for Bitcoin.
A survey showed that endowments might become one of the most active cryptocurrency investors this year, while another said that two-thirds of 10,000 surveyed Europeans believe cryptocurrencies will still be around in ten years' time, but they're less sure about Bitcoin itself.
The hunt for Satoshi's Treasure began, a new alternate reality puzzle game has a thousand keys barring the way to USD 1 million in Bitcoin all over the world. Entrepreneur and Bitcoin bull John McAfee said he knows who the mysterious creator of Bitcoin Satoshi Nakamoto is, but that he can't share it yet. Nike Inc. filed for a trademark with the United States Patent and Trademark Office for the term "cryptokicks". Finally, imagine an alternate universe in which Vitalik Buterin never started working on Ethereum because he was way too busy with his internship at Ripple.
May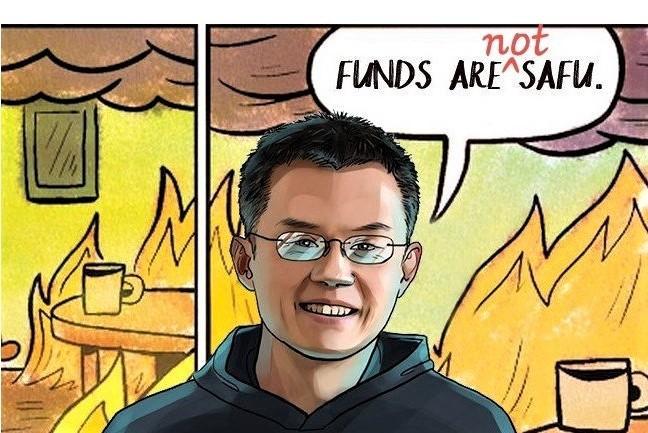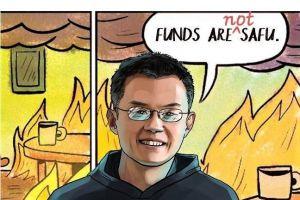 Source: Twitter, @crypto_DaVinci
The Cryptoverse was shocked as Binance was hacked, saying that hackers stole more than BTC 7,000 (USD 40 million) from them – the company had discovered a large scale security breach on May 7, which sent the community in an uproar. Still, CZ voiced a controversial idea that prompted a debate hotter than the hack itself. In mid-May, the exchange resumed business as usual and started a giveaway. Later in the month, CZ sought an unspecified "reasonable compensation" from Sequoia Capital China, claiming that his reputation was damaged.
Nonetheless, BTC climbed above USD 6,000 a couple of days after the hack, then a few days after that it surpassed the USD 8,000 mark, with the absolute majority of the top 100 coins turning green. The crypto market soon crashed suddenly, erasing almost all its weekly gains. A famous journalist interviewing a Bitcoin advocate led the interest for Bitcoin to spike, while it was announced that regulated bitcoin derivatives trading volume increased sharply in April.
Reports came out about two major online trading platforms – TD Ameritrade and E*Trade – getting ready to offer cryptocurrency trading, which would've meant that millions of new investors would get a new exposure to cryptocurrencies. Some exposure came from other places too. Joseph Stiglitz, a Nobel-Prize winning economist, said that cryptocurrencies should be shut down; Cardano's Charles Hoskinson said it would take another 12-24 months for the crypto ecosystem to be ready for institutional money to enter the space, while Mark Mobius, a legendary investor, said that BTC will be alive and well. The outspoken president and CEO of Japanese financial giant SBI Group, spurned both Bitcoin Cash and Bitcoin SV, and was appointed as a board member of Ripple. Also, French giant Societe Generale Group chose Ethereum for its digital token experiment.
US Congress Representative Brad Sherman called for a bill to outlaw cryptocurrency purchases by Americans. Additionally, former U.S. Congressman Ron Paul said that U.S. dollar is going to self-destruct, while Russia postponed the introduction of its planned cryptocurrency regulations, and a team of strategists at JPMorgan Chase & Co admitted that Bitcoin has intrinsic value. Still, the cryptocurrency industry was not happy with the possibility of G20 imposing stricter know-your-customer (KYC) procedures on crypto exchanges and related businesses, calling it "more draconian than the BitLicense [New York's operating permit system]."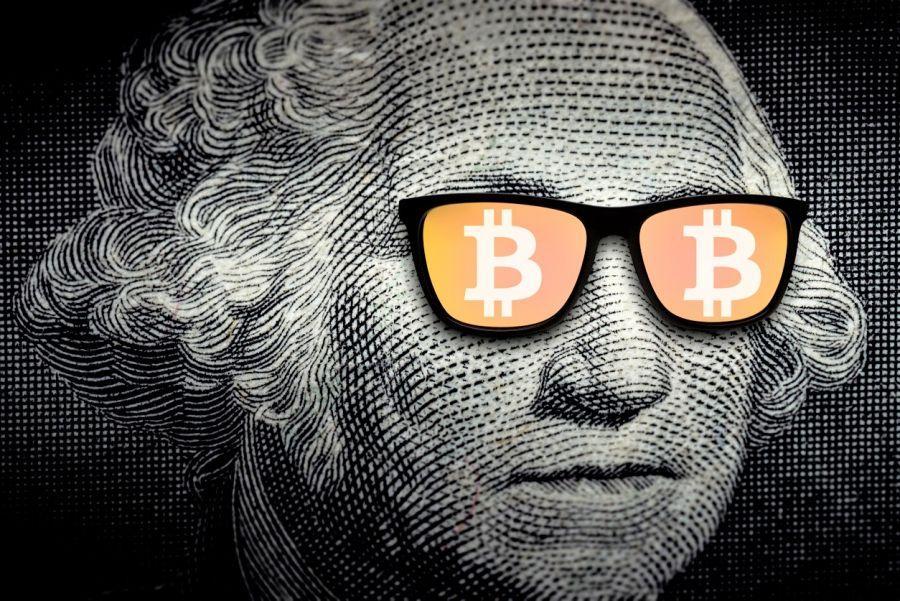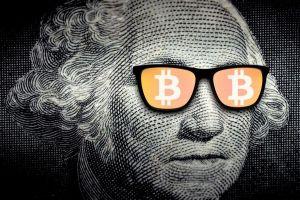 Source: iStock/D-Keine
Meanwhile, Chainalysis said that despite USD value of BTC received by merchant services being considerably lower than in January 2018, the number of BTC spent among retailers and merchants was on an upward trend. It was also said that the new Bitcoin Improvement Proposals (BIPs), revealed by developer Pieter Wuille, might bring BTC to another upgrade and make it more private and scalable. As Bitcoin was still trading at around USD 250 – USD 300 premium on under-fire major exchange Bitfinex, its price on this exchange jumped over USD 6,100 during the rally. Lawyers for under-fire Tether (USDT) confirmed the token is not backed 100% by cash reserves. Bitfinex operator iFinex issued a white paper for a USD 1 billion initial exchange offering (IEO), and Paolo Ardoino, Chief Technical Officer of the exchange, said that Bitfinex "is able to raise" c. USD 1 billion in USDT and USDT equivalents, in 10 days in a private sale, later clarifying that the investments "were made." Bitfinex and its sister company Ethfinex announced the launch of their IEO platform, Tokinex.
Kraken was speculated to be looking to strengthen their positions in the United Arab Emirates, based on a job posting for a UAE-based managing director. It also aimed to raise USD 10 million by selling 0.255% stake in the company to their customers, which put valuation of the company at almost USD 4 billion. Also, CoinMarketCap gave a 45-days deadline to all exchanges they have listed, to provide additional data in an attempt to address the fake trading volume problem.
In the meantime, Grayscale announced that shares of its Grayscale Ethereum Trust (ETHE) were approved by the Financial Industry Regulatory Authority for a public trading on OTC Markets.
Facebook appeared to be drawing closer to the launch of its own token, and it was reported that it had already spoken to the likes of Visa and Mastercard. Facebook said it would change its stance on ads for cryptocurrency and blockchain technology-powered solutions, less than a year and a half after it had effectively closed the door to crypto ads.
Interesting news came out as users could send and receive Bitcoin lightning payments on their Apple Watch. Furthermore, Microsoft announced that they'd be launching ION (Identity Overlay Network), a decentralized, public infrastructure which runs right atop the Bitcoin blockchain, and Samsung confirmed its plans to make more blockchain smartphones. Kyber Network confirmed that HTC's native wallet on their native blockchain phone, the Exodus 1, includes Kyber Network's liquidity protocol, which enables direct swaps between over sixty major tokens. Also, users of WhatsApp got the ability to send and receive BTC, ETH and LTC by using the Lite.IM bot.
Musk once again triggered the Cryptoland by tweeting "Ethereum," followed by "jk." eBay confirmed to us that it wasn't allowing payments in crypto and was not working on that option either. Jaguar Land Rover partnered with IOTA and started testing a new service that will allow drivers to earn crypto and make payments on the move. Also, it was announced that a bunch of high-profile retailers could start accepting payments in crypto, thanks to a new partnership.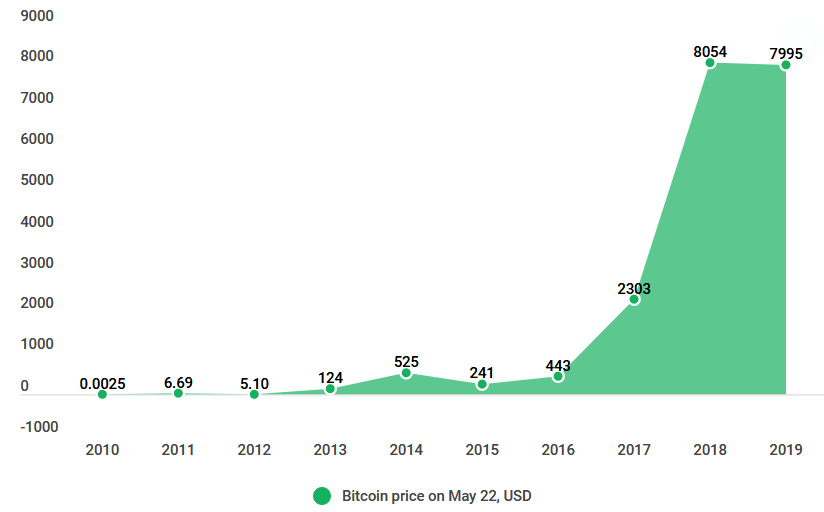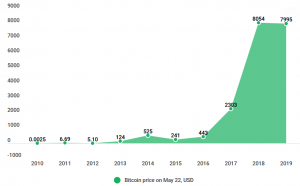 Also in May, we celebrated Pizza Day (May 22), learned how many satoshis does a twin pack of toothpaste cost, had fun with VitaliBot, learned that a GoT legend joined a blockchain-based vegan initiative VeganNation, and were thoroughly intrigued by Faketoshi's move to copyright Bitcoin.
And while a 20-year-old BTC millionaire told people to invest in blockchain and BTC to become millionaires themselves, later in the month launching a new Bitcoin investment app called CoinBits, we wondered yet again if the alt season is upon us.
June
The last month of Q2 started with the world's most popular crypto suddenly spiking above USD 9,000, with a plethora of price predictions following it, for example hitting USD 30,000 by the year's end. Also, Bitcoin mining difficulty reached its new all-time high. Then Bitcoin fell below USD 8,000, and analysts advised against buying at that dip. It crossed the USD 9,000 milestone once again, nearing USD 10,000. It went up and beyond USD 11,000, then USD 12,000, USD 13,000, and got so near USD 14,000, we thought it'd touch it, but it showed us once again how volatile it can be.
XRP jumped upon the news of Ripple and MoneyGram partnership. In the meantime, competition for Ripple started heating up.
Also, the Cryptoverse reached a wider audience thanks to Justin Sun who won a lunch with Warren Buffet – a news which inspired great many memes.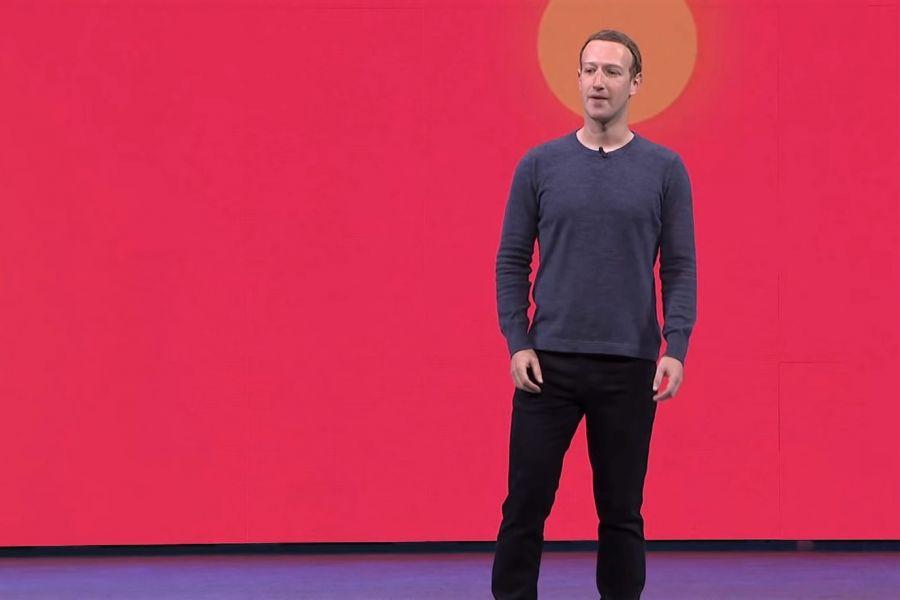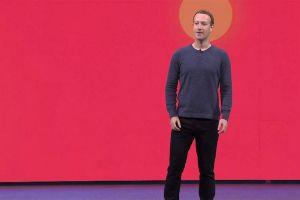 Mark Zuckerberg, CEO of Facebook. Source: a video screenshot, Time
Facebook said it would unveil its digital token in June and was looking for outside backers that would act as "nodes" of this new coin network. The announced Libra coin, with its Colibra wallet, caused a torrent of opinions and the regulatory hurdling started for the company right away. And while two of South Korea's biggest IT companies might've been at least six months ahead of Facebook, American lawmakers were getting ready for a thorough grilling of the social media giant over Libra.
Many thought that the project may also serve as a spark Japan needed for a G20 crypto debate, and while Libra claimed to have seen tons of interest, several of the project's partners seemed to be cautious. G20's finance chiefs turned out to be fans of the draconian crypto trading measures, but major crypto companies' executives decided to meet representatives of G20 to defend their trading business from a new data gathering rule.
The international coalition against tax criminals, J5, which also targets crypto-related crimes, was involved in more than 50 investigations involving international enablers of tax evasion. As Mexican exchange Bitso made a last-minute plea to stop tough fintech regulations, the Financial Action Task Force (FATF) was preparing its upcoming regulations for virtual assets, and it seemed as if the governments were hell-bent on unwittingly turning people to crypto. Meanwhile, in India, discussions about a total crypto ban became another hot topic. At the same time, Russian Parliament found itself at a 'crypto crossroads'.
We discussed how the U.S.-China trade war, if it spread into the U.S. bond market, could've seen China selling-off U.S. Treasuries, which might've in turn made certain cryptos soar. Speaking of China, the pump of BSV price came as a reminder of the importance of Chinese investors in the Cryptoverse.
Meanwhile, the South Korean government held meetings with ministries to address skyrocketing cryptocurrency prices, while trading volumes rose quickly at domestic exchanges. Shinhan Bank said it launched the nation's first blockchain-powered loans, and Hyundai Heavy Industries decided to use the HiPRO blockchain platform – created by Hyundai's own blockchain division – to manage certain aspects of its business. Millions of South Korean telecom customers were granted access to a blockchain platform that would let them share and verify college graduation certificates, academic records and proof of employment certificates directly from their phones. But cryptocurrency payments platform Nupay was pulled into the major Burning Sun scandal, while a major crypto exchange was indicted, accused of leaking users' financial info. Nonetheless, a country's leading exchange joined Ripple's cross-border payment network.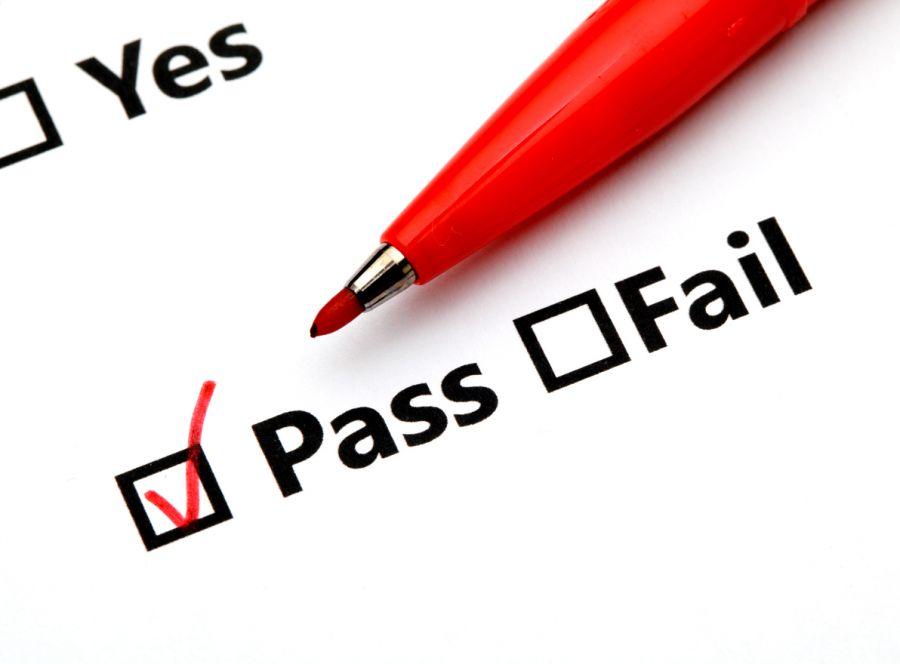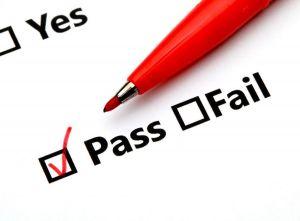 Source: iStock/ngkaki
Only 10 out of 83 cryptocurrency exchanges passed a test aimed to show if they were reporting systematically inflated bitcoin trading volumes. We also saw that a hacker accessed the personal funds of about 90 Bitrue users and stole XRP 9.3 million (USD 4 million) and ADA 2.5 million (USD 227,900). Meanwhile, Quadriga CX was seemingly a fraudulent crypto exchange all along.
Japanese cryptocurrency exchange BITpoint opened a branch in Peru, LocalBitcoins caught the Cryptoworld by surprise when they apparently stopped offering in-person cash trades on its list of option, and Ethfinex, Bitfinex's hybrid cryptocurrency exchange for Ethereum's ERC-20 tokens, introduced a decentralized over-the-counter (OTC) service Ethfinex Trustless OTC. Also, Huobi expanded to Turkey, and Bitfinex announced new crypto derivative products for adrenaline fans.
We saw SIM-swap attacks being on the rise, and security researchers sent two warnings to crypto users to move their funds from addresses generated via WalletGenerator.net after August 2018, and be careful when downloading a wallet app from the Google Play store.
After the Kin Foundation set aside USD 5 million in order to fight the U.S. Securities and Exchange Commission in a legal battle, considered to be "the most important storyline in the world of crypto securities law in 2019," KIN crashed following the news that the SEC sued developer of this ecosystem, Canada-based Kik Interactive. Meanwhile, Poloniex faced a backlash from the community that is unsatisfied with their risk management, and they might even face lawsuits in the U.S.
Coinbase Card became available in six more European countries. Centre Consortium, the joint venture of crypto giants Circle and Coinbase, opened doors to new USDC issuers. Binance confirmed it will enter the U.S. market via partnership with a local company, BAM Trading Services, but people wondered what'll happen with BNB.
John McAfee announced the launch of McAfee Freedom Coin, and then he launched a crypto trading platform. We also looked into how Ethereum, EOS, Tron and Tezos compare to each other. The Republic of the Marshall Islands moved forward with their coin project despite the warnings by the International Monetary Fund. And we learned that the financial giants-backed utility settlement coin is expected to come in 2020. Visa launched their international digital identity system based on blockchain architecture, while Twitter CEO hired the first member of its cryptocurrency-focused division.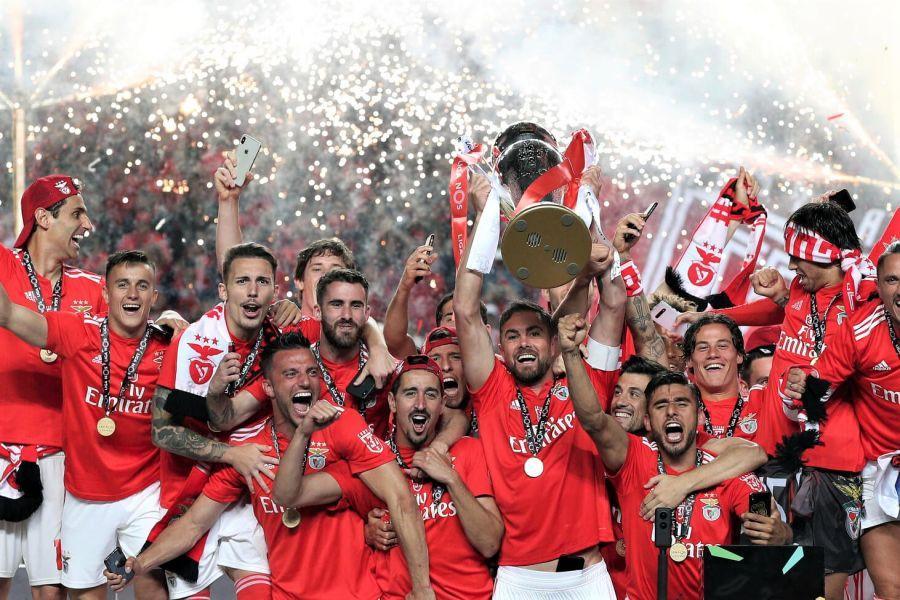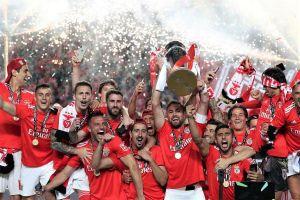 Source: slbenfica.pt
We've seen more examples of the ongoing adoption with Opera launching its wallet for iOS, and accountancy giant PwC adding cryptocurrency auditing to its list of services. The crypto payments startup Fold sold 2,500 of its Lighting Pizzas and signed a deal that will make it possible for users to shop with bitcoin via the lightning network at over 500 retailers at 50 countries around. There were also virtual cars and digital dresses to be bought in Q2, and the Cryptoverse rediscovered Bitcoin in Excel. Apple and Microsoft were enhancing their toolset for blockchain developers, while Goldman Sachs said it's exploring tokenization and may play a role in it. One of the biggest names in European football, SL Benfica, started accepting crypto as payment (almost), and major broker in the global financial markets, TP ICAP, officially entered the Cryptoworld.
__
What other news from the second quarter you would like to add to this list? Let us know in the comments below.
__
Learn more: Cryptonews Rewind 2019: Q1 – Last Months of Crypto Winter & First Hacks
---