Bitcoin Will Be Alive and Well – Legendary Investor Mark Mobius
Another major investor has just endorsed Bitcoin, noting that there is a use-case for it. However, volatility still prevents him from investing in cryptocurrency.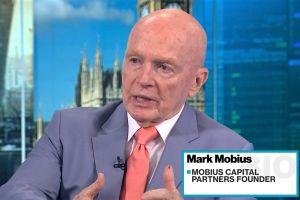 "There's definitely a desire among people around the world to be able to transfer money easily and confidentially. <..> I believe Bitcoin and other currencies of that type are going to be alive and well," said Mark Mobius (82), a legendary investor, co-founder of an asset management company Mobius Capital Partners, in a podcast with Bloomberg.
However, he confirmed he's got nothing in crypto, saying: "Whether I would invest in it is not a question. You have incredible volatility and, at the end of the day, you can't chase one individual group or one organization that will keep track of what is going on."
"Mark!!... The volatility is one of the most attractive qualities of crypto from an asset managers perspective. The idea of asymmetric risk allows us to use this unique and uncorrelated asset class to greatly increase our return on risk in any otherwise well-diversified portfolio. Just as I, in my portfolio, am holding about 3.5% in emerging markets, I believe that one day soon asset managers around the world will diversify with crypto," Matti Greenspan, senior market analyst at social trading platform eToro, reacted.
Mobius is not the only legendary investor that endorsed crypto recently. Marc Faber (73), a legendary Swiss investor for the first time has recently invested in bitcoin. Faber, who is often referred to as "Dr Doom" for his bearish views on the stock market, economy, and the central banks' monetary policy, said that it was the young readers of his investment newsletter ("The Gloom, Boom & Doom Report") and Wences Casares, CEO of Bitcoin wallet provider Xapo, who encouraged him to make his first investment into bitcoin.
On the other hand, David Siemer, CEO of a financial products company, Wave Financial, told Bloomberg in a separate podcast that "cryptocurrency is a non-correlated asset. From every investor that has a broad portfolio, adding a small amount of this asset to this portfolio does improve risk profiles."
In regards to Bitcoin rising to USD 8,000, Siemer said that: "It's been refreshing that it's come this quickly; obviously, we're all in on this sector and very bullish. As far as where the price goes, it's obviously a very speculative asset, and we [Wave Financial] don't publish things like future price targets. There's an incredible amount of momentum right now – our own guess, and we have our own trading teams, is that it's going to continue to rise over the next few months."
He also urges people to look beyond Bitcoin as well, as "we're actually seeing a much bigger price movement today in lots of other assets." For example, the majority of altcoins outperform the most popular cryptocurrency today.
---