SEC Airdrops a Crypto Riddle Worth of Millions
Following the release of a regulatory framework concerning digital assets by the U.S. Securities and Exchange Commission (SEC), many are disappointed with the lack of clarity - but airdrops are among the topics generating the most controversy. The SEC maintains that airdrops could constitute securities, which would make them subject to often-rigid securities laws.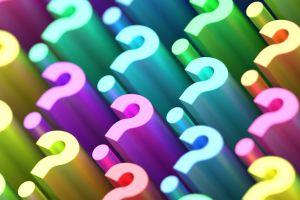 The framework explains which tokens might be securities through the Howey test, which, among other things, evaluates whether an asset is purchased for money.
"Further, the lack of monetary consideration for digital assets, such as those distributed via a so called 'air drop,' does not mean that the investment of money prong is not satisfied; therefore, an airdrop may constitute a sale or distribution of securities. In a so-called 'airdrop,' a digital asset is distributed to holders of another digital asset, typically to promote its circulation," states the agency in footnote 9 of the document.
A cryptocurrency airdrop refers to the process through which the founders of a blockchain project distribute their digital tokens to the broader cryptocurrency community. These tokens are given without any monetary contribution from the person who receives them.
For example, Bittorent aims to airdrop almost a 100 billion (USD 77 million at the current rate) of its tokens over the next six years. Also, last November, cryptocurrency wallet and data provider Blockchain announced an airdrop of USD 125 million in Stellar Lumens (XLM), nearly half a billion tokens, in an attempt to boost crypto adoption.
"So if the recipient of an airdrop truly did not offer anything of value to the airdropper, the investment of money prong might not be satisfied," Peter Van Valkenburgh, director of research at the Coin Center, a Washington based crypto-focused research and advocacy center, explained in a commentary on the framework.
Meanwhile, Jake Chervinsky, a US-based securities lawyer at law firm Kobre & Kim, said that "Certain points in the Framework are painfully obvious, while others are painfully vague. Some seem nearly impossible to satisfy, and some, in my view, are dead wrong & would never hold up in court. For example, my blood boils at the hedge on airdrops in footnote 9."
Still, as reported, the framework is not legally binding and "provides additional guidance in the areas that the Commission or Staff has previously addressed." Many take this as a ray of hope which could mean that cases such as airdrops, that are obviously not completely clear, could be clarified in the future with clear-cut guidelines, rather than tackling the problem on a case by case basis.
"The SEC wants you to talk to get lawyers and to communicate with the SEC on Finhub," as Andrew "Drew" Hinkes, co-founder and the General Counsel of investment firm Athena Blockchain, concluded.
---