Bittrex Beats Binance in Selling Out Tokens at Lightning Speed
Who says the token sale craze is over? Cryptocurrency exchange Bittrex International sold out VeriBlock (VBK) tokens in their Initial Exchange Offering (IEO) within 10.4 seconds from the start, to a total of 855 purchasers, out of which 142 people bought the maximum amount set at VBK 200,000 (USD 20,000.)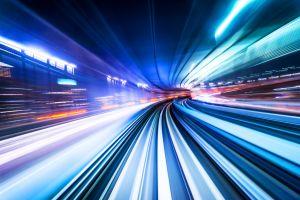 With this token sale, Bittrex beat even Binance Launchpad, the token sale platform of major cryptocurrency exchange Binance, whose fastest token sell-out time was 22 seconds in the case of Fetch.AI.
Bittrex announced the IEO, a fundraising method similar to an ICO (initial coin offering) but facilitated through an exchange, in late March, after a failed attempt at starting one for the RAID token. The sale started at 16:00 UTC on Tuesday, April 2nd, and according to a tweet by Bittrex's official Twitter account, ended within the next 10 seconds. The price was set at around USD 0.1 per coin, and the supply was 70,000,000 VBK, or around USD 7 million.
Since only 855 people managed to get their hands on VBK, part of the community is disappointed and even suspects foul play, similarly to what Binance is facing after a token sale on Binance Launchpad is over.
"Hi [Bittrex] you lost Trust from your loyal users," writes Twitter user @Rio_Rv. Others are claiming bots were used to purchase the tokens, pushing out people who wanted to participate. "If it was ended [sic] in 10 seconds then why I haven't got [sic]. I got in within 1 second clicked maximum amount and confirmed. System started to post the error that sale haven't [sic] started yet and after few [sic] seconds it was ended," writes @Waseemrid.
Bots may not even come into the equation, as the enthusiasm from the community could have been the catalyst for such a quick sale. Twitter user @LordCatoshi posted a video of people supposedly waiting for the sale to start and purchasing tokens, to which he jokingly added, "No wonder I have no VBK now."
However, this was the case with Binance Launchpad, that plans to test their new rules in April, also:
Bittrex was not available for immediate comment. They have also not yet revealed their plans regarding the listing of the VBK token on their exchange, simply telling users to "stay tuned" for more news.
As reported, VeriBlock is a blockchain project that aims to allow any blockchain to use the Proof of Work security that Bitcoin has, regardless of their own consensus protocol, through Proof of Proof - a protocol that records snapshots of any given blockchain and embeds them in Bitcoin transactions. According to the project, this allows the blockchain to inherit Bitcoin's security characteristics by allowing users to determine the correct chain by referencing snapshots in the event of a 51% attack.
In case of conflicting snapshots, users are warned about a potential rewrite before they can confirm the transaction, and the system also tells them when the transaction is safe to accept. The project has also launched its mainnet on March 25th, after its year-long testing phase ended on March 4th this year.
---