Interest in Bitcoin Spikes Following Major TV Show in the U.S.
Google searches for 'bitcoin', 'what is bitcoin' and 'how to buy bitcoin' increased after one of the most popular American television shows, 60 Minutes aired a program dedicated to the most popular cryptocurrency on Sunday. Meanwhile, the cryptoland is now getting ready for its new 'citizens'.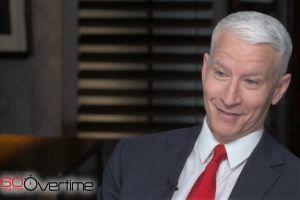 Anderson Cooper. Source: a video screenshot, 60 Minutes
Searches for 'bitcoin':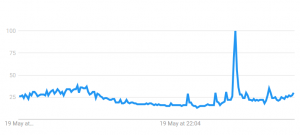 Source: Google
However, interest in Bitcoin in the U.S. was higher in the beginning of last week when Bitcoin price hit USD 8,000.

Source: Google
Meanwhile, searches for 'what is bitcoin' (blue line) hit a weekly high, while 'how to buy bitcoin' (red line) spiked also, but didn't beat previous searches in the past seven days.

Source: Google
According to CBS, last season, 60 Minutes made Nielsen's weekly Top 10 List 22 times – 9 of them at #5 or better and the broadcast drew an average of 11.4 million viewers.
Bitcoin trades at around USD 8,000, almost unchanged in the past 24 hours (05:45 UTC). It's up by 12% in the past week.
In the most recent show, famous American journalist Anderson Cooper reported on how Bitcoin was started, where it may go and some of the people who have ridden the cryptocurrency roller coaster over the last 10 years.
He talked to Charlie Shrem a Bitcoin advocate, a founding member of the Bitcoin Foundation, who was pronounced one of bitcoin's first millionaires. Other show participants included Neha Narula, Director of the Digital Currency Initiative at the MIT Media Lab, programmer Laszlo Hanyecz, who paid another Bitcoin talk forum user for two Papa John's pizzas for the low, low price of 10,000 BTC (worth about USD 25 at the time and about USD 80 million now,) Marco Streng, CEO of Bitcoin mining company Genesis Mining, and Lael Brainard, a member of the U.S. Federal Reserve's Board of Governors.
__
__
__
_________
This is how the cryptoland reacted to the show:
__
__
__
__
__
__
---