Jaguar Land Rover Drives IOTA Up
Jaguar Land Rover, Britain's largest auto manufacturer, partnered with major cryptocurrency aimed at the Internet of Things, IOTA and is testing a new service that will allow drivers to to earn cryptocurrency and make payments on the move. IOTA is up by almost 17% in the past 24 hours (04:35 UTC) following the announcement.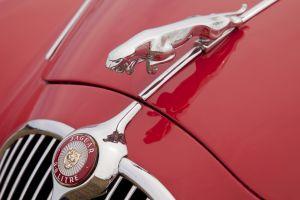 IOTA price chart: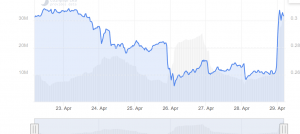 "Using 'Smart Wallet' technology, owners earn credits by enabling their cars to automatically report useful road condition data such as traffic congestion or potholes to navigation providers or local authorities," the manufacturer said on Monday.
According to them, drivers could then redeem these for rewards such as coffee, or conveniently use them to automatically pay tolls, parking fees and for smart charging electric vehicles. Drivers could also top-up the 'Smart Wallet' using conventional payment methods.
The company did not specify when this new service might be launched, only adding that the technology is being trialed at the new Jaguar Land Rover software engineering base in Shannon, Republic of Ireland, where engineers have already equipped several vehicles, including the Jaguar F-PACE and Range Rover Velar, with 'Smart Wallet' functionality.
The new service is part of Jaguar Land Rover's Destination Zero strategy which aims to achieve zero emissions, zero accidents and zero congestion.
The company claims that the connected 'Smart Wallet' services will promote a reduction in congestion with the sharing of live traffic updates and offering alternative routes to drivers, reducing tailpipe emissions from idling in traffic.
---