Kin Sets Aside Another USD 5 million to Fight SEC, Wants to Raise More
The Kin Foundation, developer of the Kin Ecosystem, just set aside USD 5 million in order to fight the U.S. Securities and Exchange Commission in a legal battle, considered to be "the most important storyline in the world of crypto securities law in 2019."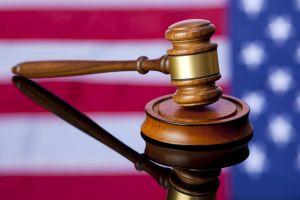 Also, the foundation launched the Defend Crypto fund, calling others contribute to their fight. At pixel time, there are more than USD 5.262 million in the fund. According to the foundation, they have already spent over USD 5 million on this legal battle. They claim that any additional contributions will only be used if another USD 5 million isn't enough. If it's not needed, "the Defend Crypto fund will allocate the remaining resources to other initiatives."
As reported in January 2018, social-media startup Kik Interactive Inc. of Waterloo, Ontario, intends to fight the SEC in court over the categorization of their token as a security, arguing that "the tokens represent a new kind of asset that shouldn't be subject to the same rules as stock or bond offerings." A legal battle like this could help determine the scope of the SEC's authority over the ICO (initial coin offering) market and set legal precedent for future cases.
"Everyone is always asking "what will the SEC think?" instead of "what is best for consumers?" Despite the fact that last month over 300,000 people earned and spent Kin as a currency, the SEC is still saying that it might be a security. After months of trying to find a reasonable solution, Kin has been unable to reach a settlement that wouldn't severely impact the Kin project and everyone in the space. So Kin is going to take on the SEC in court to make sure there is a foundation for innovation going forward," the foundation said.
Jake Chervinsky, a US-based securities lawyer, reacted today:
"Enough is enough, we need clarity, and the only way we're going to get clarity is if we go to court, so let's do that," Ted Livingston, CEO of Kik and the founder of the Kin Foundation, said during the Unchained podcast, published today.
The cryptocurrency that Kik created, Kin, enjoyed one of the most high profile ICOs of 2017, when it raised almost USD 100 million in September 2017.
Kin price chart:

---