Crypto Market Crashed, a Suspect Found
The crypto market crashed on Friday morning (UTC time) suddenly, erasing almost all its gains this week, before rebounding somewhat.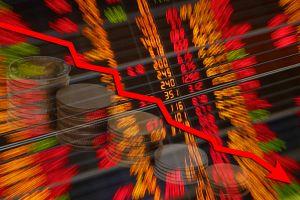 All major coins are in red now (04:14 UTC), while the absolute majority of tokens among the top 100 dropped by 10%-20% in the past 24 hours. The total market capitalization is down almost 10%, to USD 234 billion.
Bitcoin dropped almost 10%, ether lost almost 7%, while XRP, Stellar and Cardano are the biggest losers among the top 10 coins.
Top 10 coins by market capitalization:
(04:14 UTC)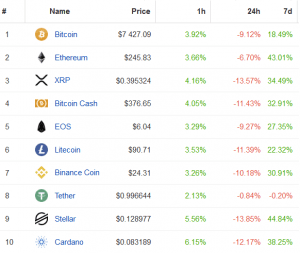 ___
Bitcoin price chart:

__
According to Tuur Demeester, founder of Adamant Capital, a Bitcoin alpha hedge fund, and some other members of the cryptoverse, this flash crash was lead by selling on the Bitstamp exchange, where bitcoin price fell to as low as USD 6,178 before rebounding above USD 7,000 again.
__
Bitstamp confirmed that a large sell order was executed on their BTC/USD pair today, "strongly impacting the order book." However, they claim that their system "behaved as designed, processing and fulfilling the client's order as it was received."
"This last drop was likely caused by a combination of profit-taking and also algorithmic trading compounding the swift fall," Jehan Chu, co-founder of Kenetic Capital, told CNBC. According to him, we can expect these types of steep rises and drops to continue for some time until institutional investors grow market volume.
He also stressed that the overall interest and investment continues to expand around a growing core of real blockchain use and adoption.
According to Mati Greenspan, senior market analyst at eToro, the recent pullback "is a great thing because it will allow us to better understand the nature and scope of the recent rally."
"When things are just going straight up, it becomes really difficult to tell how far they'll go and how far they'll fall after. It should also help us to eventually make the distinction and say if this is a bull market or just a bull run. Not to mention, providing a cheaper price for those looking to buy in without having to buy the top," he wrote in his daily commentary.
Watch Mati Greenspan discussing markets on Bloomberg:
Other reactions
__
__
__
__
---