Bitcoin's Lightning Payments Now on Your Apple Smartwatch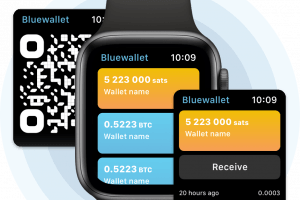 Interesting news came out recently as users can now send and receive Bitcoin's lightning payments on their Apple Watch. The new app that makes this transaction possible has been launched by Bitcoin and Lightning Network wallet Bluewallet and is now available on the iTunes store.
Users are now able to utilize their smartwatch app (which is still in the experimental stage) to generate a QR code, which can then be scanned by another person with their smartphone for a payment to be sent. While bitcoin's lightning is still experimental and receiving tokens via this technology might be somewhat dicey, it is still a step towards mainstream as increasingly more popular pieces of technology are adding a crypto feature.
Bluewallet has actually tweeted about this already in March this year, offering a sneak peek and prompting a conversation on the topic.
Sneak peak ⌚️⚡️

Bitcoin is too hard to use. Let's make it a couple of taps then 😉 pic.twitter.com/ioYbrKtNoc

— bluewallet (@bluewalletio) 19 March 2019
Since Apple Watch is one of those convenient gadgets people like to have for specific functions, such as tracking their health, Bluewallet is currently testing to see if users will like the option of bitcoin payments via their watches too.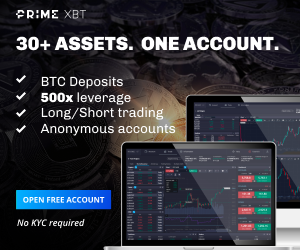 And now it has been spotted in the wild:
I'm living in the Future 😎

Takes 5-10 seconds to prepare a lightning invoice on my watch

Immensely cool work from @bluewalletio @nvcoelho pic.twitter.com/4ftOVL7dKD

— JP [ ₿ ⚡️] (@jpthor__) May 6, 2019
Meanwhile in April, Verge (XVG) launched its IOS wallet and had announced that the token will soon go live on the Apple Watch. The software developer at Verge, Swen van Zanten, tweeted:
A shoutout to our newest team member @ihellc !

He solely made the Apple Watch ⌚️ Verge app!

SHOUTOUT!

And don't forget to follow him 👌#VergeFam #VergeCurrency pic.twitter.com/Rom1il8sX6

— Swen van Zanten✨🔭 (@SwenVanZanten) 24 April 2019