Blockchain Deals: Virtual Car for USD 100K and Digital Dress for 9.5K
Internet is certainly a marvelous shopping centre full of peculiar items to be bought. Luckily for us living in the age of digital assets, we can make some interesting blockchain deals. And while most go unnoticed, there are a few baffling ones. All, however, are shaping the contemporary, digital culture. Here are two curious cases.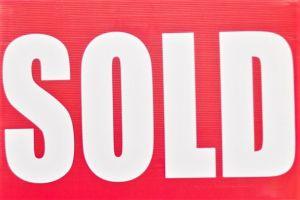 First up is a blockchain bidder '09E282' who won an auction that ended on May 27th, with a winning bid of a substantial amount – over USD 113,000 worth of wETH (wrapped ETH) – for a virtual Formula 1 race car. There were some 15 bidders in total who placed 40 bids for the crypto collectable.

This is a non-fungible token (NFT) that represents a racecar for the new racing game called F1 Delta Time, a blockchain-based game that uses the ERC-721 and ERC-20 standards and runs on the Ethereum blockchain. The game is made by Animoca Brands, a developer and publisher of games and other apps for smartphone and tablet devices. This "first official Formula 1 non-fungible token collectible" is a part of their new line of crypto collectables.
Some are wondering if this could be a marketing trick. GTPlanet, an online community dedicated to the Gran Turismo racing game series, for example, commented in yesterday's article: "Why would anyone spend that much money on a virtual car in an unreleased racing game that few people know anything about? While NFT-based cryptocurrency games like F1 Delta Time are interesting and exciting new ways to use blockchain, this investment is so outrageously bizarre that it seems almost suspicious." On the other hand, it simply might've been a fan who bought it.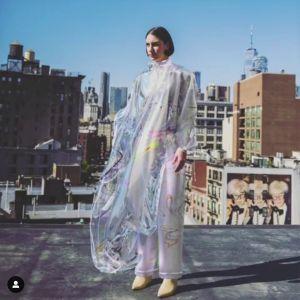 Our second curious case is the USD 9,500 luxury digital apparel, sold during the auction at the Ethereal Summit in New York. The world's "first digital dress," aptly named 'Iridescence' was sold on the blockchain by a Dutch startup The Fabricant, created in collaboration with Dapper Labs, and artist Johanna Jaskowska. Dapper Labs is the team behind CryptoKitties. As a matter of fact, should you decide to purchase one of these contemporary wonders, the creators will tailor it precisely for you, according to the photo you provide. It is a one-of-a-kind, personalized blockchain asset, the characteristic that gives the dress value like cryptocurrency. In addition to this, the intricate garb is environmentally friendly, and takes exactly zero space in your closet.
Many are wondering if they could ever see the dress in real life. Since it's based on 2D patterns that is used for real-life clothes, you can re-create it and wear it in a conventional way as well, though it would lose its digital appeal and charm. You'll have to try it to know it.
---