20 y/o Crypto Millionaire Launches Bitcoin Investment App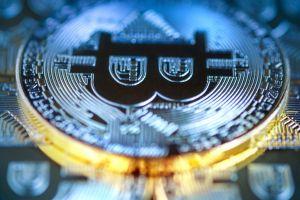 Erik Finman, the twenty-year-old crypto millionaire and one of the earliest and youngest investors in Bitcoin, is launching a new Bitcoin investment app called CoinBits. This tool uses an investment strategy known as dollar-cost averaging, applying it to Bitcoin investing. The website states that investing in Ethereum and Litecoin will be available soon as well.
CoinBits, which was available for public testing for some time now, allows users to round up their daily purchases to the nearest dollar and automatically invest the weekly total spare change in fractions of a Bitcoin. "If your round-ups do not meet our weekly USD 5 minimum, we will still debit your account the minimum amount so you don't miss a week of dollar-cost averaging", the website states.
What Finman hopes to accomplish with this app is the simplification of the investing process for people who are just entering the cryptoworld and might find it intimidating. "I'm focusing all my efforts on solving that main problem first of that it's too hard to get into", Finman told Cheddar, announcing the launch of the app which is now available to all who are interested. It should be easy to use as "it allows you just to sign up, connect your payment information and buy Bitcoin."
He further explains in the interview that users can do a manual investment, or they can set it up so each time they use debit card or credit card, it invests a bit in Bitcoin. That way the application can be "running in the background, have it on autopilot, set it and forget it."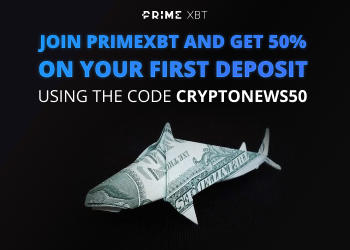 The website gives a simple example: if you buy fries for USD 1.75, the change of USD 0.25 will automatically be invested in Bitcoin, with no transaction fees. However, users can pause their round-ups and withdraw their money at any time, the site claims. There is also a flat USD 1 same-day ACH (Automated Clearinghouse) processing fee for any transaction made on the app: weekly round-ups, one-time Bitcoin purchases, and cash withdrawals.
Also important to note is that, as the FAQ states: "You cannot transfer, trade or withdraw your Bitcoin on CoinBits. You can however convert your Bitcoins into cash and withdraw your money at any time."
In regards to issues Bitcoin is facing, in Finman's opinion, there are four major problems that can be solved, but that might ruin the cryptocurrency in the long run if they aren't. The largest of them is the mentioned existing process which is too complicated and intimidating for new users, making it hard for them to get in. Other three are high transaction fees, low speed, and "cultish hierarchies" and infighting.
As a reminder, Finman had reportedly dropped out of school to become an entrepreneur, and at the age of 12 used the EUR 1,000 from his grandmother intended for his studies to buy Bitcoins for about EUR 10 each. Now, he's allegedly in possession of about 450 bitcoins, which is worth about USD 3.6 million based on current prices.
Just recently, Finman said: "I believe that you could be a millionaire by investing in blockchain and bitcoin. […] if you're not a billionaire in the next 10 years, it's your own fault", echoing the sentiment he had more than a year ago, despite the bear market that digital currencies went through.