Get Used to Bitcoin: How Many Satoshis for a Twin Pack of Toothpaste?
If you want to know how much various goods and services would cost in Bitcoin , right now, there's a new thing just for you.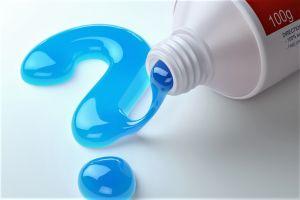 A new conversion browser extension, called Get Used to Bitcoin, is now available for Google Chrome and Firefox that does just that, in real-time, under the slogan: "No calculators. No confusion. No brainer."
A host of Bitcoin Matters Podcast, Shaine Kennedy, who worked on the extension, announced:
"I have a desire to see everyday people using it and benefiting from it and that was my inspiration. I'm really just a normie that loves bitcoin and believes that it has a great potential for helping ordinary people," Kennedy told Cryptonews.com.
Get Used to Bitcoin is very simple to use – one just needs to download it and right-click on the favicon to turn it green, and you will automatically see the prices of goods and services in Bitcoin, as soon as you enter a website. By left-clicking on the favicon, you'll open the extension menu, which gives you more options to control it.
It works on many large e-commerce sites, such as eBay, Amazon, Best Buy, Costco, while it currently supports the following fiat currencies: USD, EUR, GBP, JPY, AUD, THB, KRW, and RUB. The developers stated that they will be adding both more sites and more currencies. In one of the tweets, however, Kennedy said that Firefox will not allow the extension to run on iOS.
Once converted, values are displayed as bitcoins or satoshis, a bitcoin sub-unit, where one bitcoin equals one-hundred-million satoshis. To make sure that the results are more accurate, Bitcoin conversion rates are updated every fifteen minutes.
Therefore, a twin pack of toothpaste will cost you about 59,250 sats, dishwasher detergent 222,968 sats, favorite cruelty-free semi-permanent hair dye will be c. 229,000 sats, 48 double rolls of toilet paper is 375,737 sats, but you save 25,561 sats with a coupon, while the cheapest ticket for Cardi B's concert in Xfinity Center in Massachusetts is 320,040 sats.
In regards to how BTC should be displayed as a unit of account, which not everybody saw as properly executed in this extension, Kennedy explained in a tweet that this is the simplest approach.
People are praising the extension on social media sites, believing that getting used to seeing prices in crypto is a vital step towards making BTC a spendable currency.
Akin Fernandez, a.k.a. Beautyon (@beautyon_), CEO of Azteco, a consumer Bitcoin procurement and payment platform, gave a review, available on the extension's website, saying: "Get Used to Bitcoin is a tool that could accelerate people's understanding of Bitcoin as a way of paying, developing the 'priced in Bitcoin' mental model that needs to become the norm. A very clever idea!"
Kennedy also stated that they've got more plans for version 2.0 of the extension.
---