First Impressions on Libra: Enthusiasm Prevails, Concerns Remain
The cryptoworld is in an uproar after social media giant with more than 2 billion users, Facebook, introduced Libra and Calibra projects to the world, which are supposed to come next year.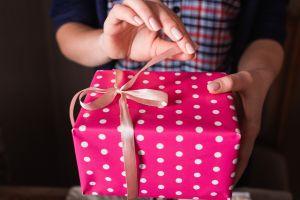 Though opinions on Facebook itself truly vary, and many do not support the company, its policies, or the lack of transparency as they see it, it seems that the company's coin, Libra, has found more supporters than was perhaps expected. But it's got its fair share of critics as well.
Personal opinions about the company and outright rejections of Libra as cryptocurrency aside, the number one argument in support of Facebook's move is simple – it will drive adoption and awareness, increasing conversion to crypto. Facebook is indeed making some large claims, such as "Libra's mission is to enable a simple global currency and financial infrastructure that empowers billions of people," but the fact does remain that they have about 2.3 billion active users across the globe that will potentially be introduced to the concept of digital assets.
Binance Research, the market and research analysis section of major crypto exchange Binance, discussed Libra from a technical and analytical perspective, saying that "this initiative is expected to have a significant impact on both local and global markets, with significant implications on the cryptoasset, financial, and economic landscape", both in the mid and long term:
"In the medium term:
Facebook has a chance to further its place as a provider of open-source tools for digital apps, sites, and e-commerce.
Libra may spark additional cryptocurrency volume due to increased accessibility from both institutional players and everyday retail users.
In the long term:
Reshaping of the payment industry: A new set of gatekeepers may emerge in the digital world which would threaten the existing positioning of banks as "payment facilitators".
New offerings of financial services: New service providers may emerge, building innovative decentralized applications on the Libra network which would ultimately provide new financial services for end-users across the globe.
Advancing greater freedom of money and lowering capital restrictions worldwide: Central banks may have a harder time preventing "capital flight" and maintaining monetary policies with strong capital restrictions.
"Un-dollarization of the world": Should Libra see massive global adoption, a new unit of account for trade could emerge and hence, reduce the reliance on a single currency for quoting global exchange goods and services."
Many industry players, like Jehan Chu, Managing Partner at Kenetic, agree that Libra is a significant project, while Tony Gu, Founding Partner at NEO Global Capital, believes that Facebook joining the cryptoworld "illustrates the subtle transformation of money as an economic medium, mirroring the metamorphosis of the global financial system into a virtual economy."
Importantly, Libra might be welcomed in developing countries such as Venezuela, which are open to alternative currencies. "If you are talking about Venezuela or you are talking about Turkey, in those cases people may chose to hold it," Diogo Monica, co-founder of Libra Association member Anchorage, is quoted by Bloomberg. "It's one potential very good use case, but I think it will be in the minority."
_____________________________
_____________________________
Many people are also wondering if the Calibra wallet might be supporting other currencies with time, while others see no incentive for Facebook to do so. But interestingly, most cryptofans are not concerned with Libra itself, but in what ways they can use it to bring more users to Bitcoin primarily, but other cryptos too. In this group, there are crypto supporters who believe that Libra will make people question the U.S. dollar and the banking system, which in theory, could lead them to Bitcoin.
Jerry Britto, executive director at crypto-focused research and advocacy institution Coincenter, however, tweeted that Libra might familiarize the public with wallets and a non-state currency, but that it can't compete with Bitcoin on the key margins. "Bitcoin is censorship-resistant digital gold. Libra is neither censorship-resistant nor digital gold", he says.
Who are Libra's competitors?
As it's estimated that few Facebook users care about decentralization or changing the global financial system, at least in the beginning it might compete with existing cryptocurrencies, even Bitcoin.
On the one hand, people are finding that Libra is Ripple's competitor. Others believe it's Stellar or Ethereum. On the other hand, there are quite a few people who are waiting to see if indeed Facebook will compete with other crypto or with central banks, credit cards, and PayPal, which is one of the backers of the project, for example.
Nonetheless, cryptoworld inhabitants welcomed the coin into the ecosystem, like Justin Sun, founder of Tron, for example, believing that it might induce a FOMO (fear of missing out) and a bull run in the crypto market. Trading platform eToro also said that it is looking forward to the partnership with Facebook and Libra.
Safety and privacy concerns
As a private project, Libra, which is governed by the "independent Libra Association", has a lot of liberty in deciding who can use their platform and how. Furthermore, Facebook has repeatedly found itself in hot waters over the lack of transparency and the way they collect and use people's personal information, including the policies about sharing that info with the third parties. As we have seen, services like WhatsApp can be hacked too.
CEO of listed cryptocurrency and blockchain investment firm KR1 George McDonaugh reacted: "Let's cut to the chase, Facebook (and Libra's supporting corporations which include eBay, Visa, Uber and PayPal) are doing this for one reason and that's data. [It's] about tapping new wells of data, the modern day oil." He adds that this is why Libra will not compete with Bitcoin but "rather validates the underlying blockchain technology more than ever." Bitcoin is open, borderless, permissionless, censorship resistant, publicly verifiable, and immutable, while Facebook can never be any of that, he states.
Additionally, Calibra wallet requires users to share their ID info, while the company states that Calibra data will not be used for ad targeting on Facebook except for: "limited cases where this data may be shared reflect our need to keep people safe, comply with the law, and provide basic functionality to people who use Libra." People are worried as to what exactly that would encompass.
Another opinion on this comes from Changpeng Zhao, CEO of Binance, who says that "Facebook Libra coin don't need KYC [know your customer]. They have so much more data on the 2 billion people. Not just name, id, address, phone number. They know your family, friends, real-time/historic location, what you like... They know you more than yourself. And now your wallet too. Best AML [anti-money laundering]!"
That's not all, as Reuben Yap, COO of privacy focused Zcoin, said that the most concerning point is that "Libra could be a premature catalyst for officials, like FATF (Financial Action Task Force), to accelerate the regulation of cryptocurrency", adding that it might be "a digital currency that's as centralized as today's fiat."
Additional points of criticism and concern:
It's not actually a blockchain, claims Jameson Lopp CTO of security system Casa.
David Schwartz, CTO at Ripple, says: "I think they genuinely aspire to be decentralized but just don't understand how fundamentally their design is at odds with that goal."
What will happen if individual corporations start issuing their own tokens each?
It faces a number of challenges long-term and might not be a good place to store one's assets.
Whitepaper contains a phrase "cryptocurrencies that lack such intrinsic value," which many see as an attack on crypto, particularly Bitcoin, and an attempt to differentiate Libra from other tokens.
Transactions will have a fee.
Users won't manage their own keys.
You can't start centralized and become decentralized, people claim.
How accessible will the Calibra wallet be to Bitcoin users and how well will it be connected to the overall crypto market?
Finally, an opinion by a Financial Times writer: "Libra is nothing more than a brazen attempt to override national monetary sovereignty by creating a global-scale Federal Reserve equivalent — within which Facebook's dominance is veiled by the cunning use of buzzwords."
Stablecoin Libra could potentially compete with Tether, but the most popular stablecoin isn't worried about losing market share though, according to Bloomberg.
"Libra will likely destroy most 3rd world currencies, or force them to be fully pegged to & backed by the US dollar."
French Finance Minister Bruno Le Maire said Libra shouldn't be seen as a replacement for traditional currencies and called the G7 countries to prepare a report on Facebook's project for July meeting.
"Facebook completely misunderstands money. Facebook understands payment systems--but that's not the same as money."
In either case, Facebook's stock rose in premarket trading by 2.31% today, while Bitcoin is trading sideways and is down by less than 2% in the past 24 hours.
For the end – cryptoworld would not be cryptoworld without joking about any single matter:
__
__
__
__
__
---