SWIFT's Moves and EU Banks Target Ripple Business
Ripple, a California-based blockchain startup focusing on the banking sector, may be about to see competition in their field heat up even more, as the incumbents in the payments industry are doing more to defend their piece of the pie.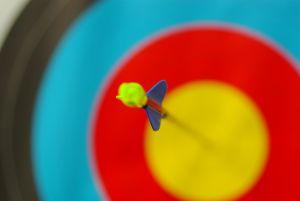 According to a new report dubbed Payments: Looking to the future, from the payments industry incumbent SWIFT (Society for Worldwide Interbank Financial Communication), the bank cooperative will soon enable gpi payments [payments using SWIFT's Global Payment's Innovation platform] on trade platforms that are based on distributed ledger technology (DLT).
Along with support for securities settlement 24/7 and real-time payments, this "could deliver huge savings in reconciliations and allow for far faster movement of (cash) collateral," the report said.
As reported by Cryptonews.com, SWIFT says it isn't scared of blockchain and has been gradually overhauling its network over the past couple of years. However, Ripple responds that their "RippleNet [a global payments network] is the most efficient way to send money globally."
Meanwhile, banks based in the EU are also making moves towards a modernized payment network. According to a recent Reuters report, the euro zone could have a system for instant transactions that is shared by all banks by the end of 2020.
Although real-time payments are already supported by a number of participants, about half of all EU-based banks are still not part of the system, the article noted.
With banks now facing tougher competition from the likes of Facebook and its new Libra project, however, they may be forced to do more to keep their already dwindling market share for cross-border payments.
Referring to the bank's competition from Facebook and other global tech firms, Etienne Goosse, director general of the European Payments Council (EPC), told Reuters that "the clock is ticking […] They come with a global solution, under a global brand offering many things that the consumers seem to find wonderful."
___________________________________
___________________________________
However, as potential new major competitors pop-up one after another and the old ones are overhauling their businesses, Ripple, tries not to show that the newcomers might weaken its positions.
In either case, while banks are trying to protect their business, Ripple is working on satisfying regulators. According to Forbes, the company has signed a deal with regulation technology startup Coinfirm to understand more about how XRP, the native token of Ripple, is being used with regards to anti-money laundering (AML) efforts.
Among the things Coinfirm will try to uncover is whether XRP tokens have been funneled through so-called "mixers," meaning technology designed to launder cryptocurrency by exchanging funds from multiple sources, according to the report.
At pixel time (13:51), XRP trades at c. USD 0.426 and is down by 13% in the past 24 hours and is almost unchanged in the past week and month.
---