US Dollar Will Self-destruct; Cryptos Might be a Solution – Ron Paul
In response to a call to ban crypto in the US, former US Congressman, former Presidential candidate, and Bitcoin supporter, Ron Paul stated that such a ban is highly unlikely, but also that US dollar is going to self-destruct.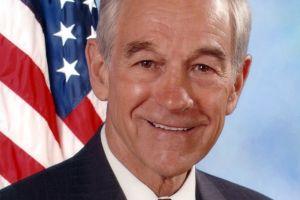 As reported, on May 9th, US Congress Representative Brad Sherman called for a bill which would "outlaw cryptocurrency purchases by Americans so that we nip this in the bud", claiming that digital tokens aim to destabilize and disempower the country's foreign policy, its tax collection enforcement, and the traditional law enforcement, among many other things.
According to Paul, Sherman is speaking "for the deep state establishment, military people and everyone else in the banking system," Bitcoin Magazine reported. Rep. Brad Sherman's top contributors for the 2017 - 2018 election cycle were related to traditional financial services companies, such as Royal Business Bank, Capital Group Companies, Northrop Grumman, Allied Wallet, and UBS AG.
Paul then added that Sherman is "representing their position that "You don't mess with the dollar." But I don't worry about that because the dollar is going to self-destruct." Indeed, in his 2009 book 'End the FED,' Ron Paul referred to the dollar as a ticking time bomb and has now added that "I just want to make sure that there's allowed to be a hedge. […] And the trust in the dollar has allowed the bubble to get bigger. It's held together for a long time and that's just going to make the crash worse."
But what if dollar does indeed loses its value, what would replace it? Paul believes that alternative currencies and ideas "might help solve the problems we have," adding: "I think that's what bitcoin offers: an alternative. I want a free marketplace." He finds that the digital currencies will follow the same economic laws as fiat, "but there is going to be a subjective element to it." However, despite his political foundation accepts bitcoin, Pol claims he doesn't own this cryptocurrency.
The fact is, Paul maintains, that all currencies are volatile, including dollar. However, "the more successful that cryptos are, the more the government will get involved," he adds. This success worries people like Sherman, because "they know what is going on. His reaction, his emotions are his belief, because he can see what could happen to the Federal Reserve's monopoly over the monetary system. You can't allow people to talk about using alternative currencies. Usually, we punish people for that," according to Bitcoin Magazine.
Meanwhile, the number of major investors and companies that are supporting crypto is increasing.
---