Risk Premium Pushed Bitcoin Above USD 6,100 on Bitfinex
As Bitcoin is still trading at around USD 250 - USD 300 premium on under-fire major exchange Bitfinex, its price on this exchange jumped over USD 6,100 during the rally today.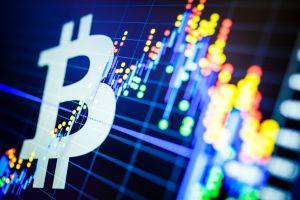 After Bitcoin ralied by almost 8% in the past 24 hours it trades at around USD 5,882 (10:00 UTC), while on Bitfinex it's around USD 6,130, according to coinpaprika.com.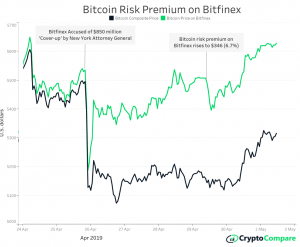 ____
Prices on different exchanges: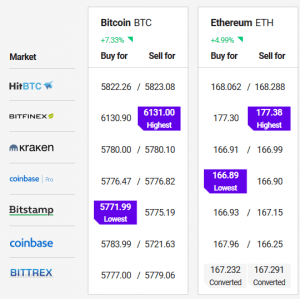 Recent news about the alleged "cover-up" of an USD 850 million loss of Bitfinex, sparked a sudden rise in the "Tether risk premium", in other words, how much the market views Tether (USDT) as riskier comparing to USD when trading Bitcoin.
Even after the accusations against Tether and Bitfinex exploded, Bitfinex and other exchanges using Tether saw a surge in the price of Bitcoin. It is presumed that the user hurried to sell their USDT, but buying Bitcoin in order to be able to withdraw their funds through Bitcoin blockchain, crypto market data provider CryptoCompare said in a recent blog.
"People on Bitfinex are getting out of Tether, off the exchange and what's the first thing you're going to buy if you don't want too much broad crypto exposure? Bitcoin," added Bloomberg Intelligence analyst Mike McGlone.
Meanwhile, Kyle Samani, a co-founder and managing partner at crypto fund Multicoin Capital, claims that the premium is "is basically a measure of the market's lack of confidence in [Bitfinex's] solvency". However, his words should be taken with a grain of salt as Multicoin Capital is a well known investor in Binance Coin, the native token of competing major crypto exchange Binance.
Also, a Twitter user going by the handle @RydesaurusRex gave a breakdown of the situation in which some are investing a lot of money into BTC on Bitfinex in order to get out of USDT, while others supposedly plan to participate in a rumored initial exchange offering to help Bitfinex raise a billion dollars.
However, this isn't the first time that concerns about Tether and Bitfinex have shifted the markets.
"On March 31st 2017, after Bitfinex and Tether lost their banking partnership with Wells Fargo the premium soared above 8%. Last year, concerns about Tether's USD backing, Bitfinex's banking arrangements with Noble Bank and the U.S. Commodity Futures Trading Commission subpoenas, saw surges in the Tether premium — hitting a staggering USD 1,000 in October after false rumours surfaced about Binance delisting USDT," CryptoCompare reminded.
Meanwhile, on a related note, Fundstrat technical strategist Robert Sluymer, in his May 2nd note to investors advises them to take advantage of "the pending pullbacks to continue accumulating Bitcoin in the second quarter in anticipation of a second-half rally through ~6,000 resistance," Bloomberg reported.
---