Mike Novogratz Prompts Heated Debate on Litecoin
Former Goldman Sachs partner turned cryptocurrency investor Mike Novogratz grabbed attention with his recent claim about Litecoin that divided the crypto community this week.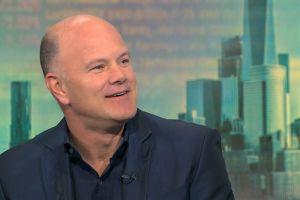 Novogratz said that Litecoin - often called the silver to Bitcoin's gold by its founder, Charlie Lee - is just a "glorified testnet" for Bitcoin, adding, "I don't get this rally. Sell [LTC] buy [BTC]."
The former hedge fund manager compared Litecoin, which is the 4th largest cryptocurrency by market capitalization, to silver and Bitcoin to gold, concluding that, "Silver is at least useful for industrial production," and urging people to opt for Bitcoin rather than Litecoin, prompting speculations that Novogratz is shorting Litecoin and therefore is trying to push the price down.
Charlie Lee reacted:
Naval Ravikant, founder and CEO of startup-oriented website AngelList, pointed out, "IMHO the gap exists because LTC represents the scenario in which BTC was the correct design, but a one-time flaw or external action takes down BTC and leaves LTC as the heir to the Shelling Point. Gold and Silver don't really have that dynamic."
However, others pointed out that Litecoin is looking to offer a more varied amount of options compared to Bitcoin. "Also the Litecoin founder / lead dev says they'll be implementing MimbleWimble before Bitcoin so there's a reasonable anonymity value add there," writes Richard Heart, founder of the Bitcoin Hex cryptocurrency.
Arjun Balaji, an independent blockchain researcher, added, "Funny to see the LTC narrative evolve from 'ASIC resistant' in 2012 to 'Bitcoin test-net' in 2017 (post-SegWit). Wonder how the narrative will be whitewashed once their technical roadmap inevitably diverges from Bitcoin's."
Then, there are those who accuse Charlie Lee of being a full-blown scammer.
"Bizarre how few people see that Charlie is marketing snake oil and pushes shitcoinery. I go into detail about this. (P.S. I don't care that he dumped his LTC on bagholders)," writes Twitter user P. Miller, a self-proclaimed Bitcoin & Lightning enthusiast.
Of course, not everyone agrees.
"I'm no Litecoin fanboi but at the [end] it's a super old [proof of work altcoin] that has lasted through bear markets already. There's no seigniorage. Miners risk annihilation. It is an important network with deep ties/uses in the Bitcoin dev community. Better own this than some [proof of stake] ProfessorCoin?" tweeted Su Zhu, CEO of fund manager Three Arrows Capital.
Meanwhile, Novogratz is not the first investor to criticize Litecoin.
Last September, crypto fund Multicoin Capital revealed that it took a bet that Litecoin will decline in price. The fund argued that "Litecoin is a relic of the pre-smart contract platform crypto ecosystem."
Since then, Litecoin is up by more than 60% after it almost doubled in value in the Q1 this year.
LTC price chart: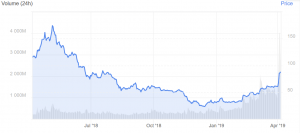 ______
Watch Charlie Lee sharing insights about the past, present and future of Litecoin at the Token2049 event in March 2019:
---