Fold Sells 2,500 Lightning Pizzas, Aims to Onboard 500 Retailers
The U.S.-based crypto payments startup Fold, also known for its Lighting Pizza, has signed a deal that will make it possible for users to shop with bitcoin via the lightning network at over 500 retailers at 50 countries around the world "very soon", Will Reeves, the product lead at Fold, told Cryptonews.com in an interview about their growth plans and results.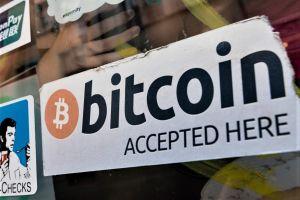 He did not provide any other details about the deal. Currently, their app supports Starbucks, Uber, Whole Foods, Target, and Dunkin' Donuts.
What's in the pipeline?
The product lead also said that the company plans "massive updates" this year that would allow "earn bitcoin by spending every day." However, he did not elaborate on this any further.
Also, in the next few weeks, Fold aims to add the lightning network technology directly into their app, while keeping the options for users to make choices and use whatever solution they want.
According to Reeves, they will also launch a new layer on top of Fold that will bring back the "Starbucks coffee" discount of 20% that Fold started with and that is no longer available, "but in a little bit of a different form."
Fold is also interested in entering the Asian and European markets, so as soon as they are done building coverage across North America, the plan is to go abroad.
They also work with regulators, having the roadmaps vetted, so they are confident that regulations will not be an issue within the U.S.
As for the crypto payments, he explains that "retailers are looking to support cryptocurrency payments because it represents a new audience for them to connect with."
Fold believes that there will be an evolution as retailers "will soon find that actually settling directly in cryptocurrency, whether that's bitcoin or stable coins, will be beneficial to them to kind of get around the onerous transaction fees from credit card networks".
As to when this might happen, Reeves stated that "we hope that throughout this year and next year lightning network continues to grow at the pace it is, and we believe after that retailers will very much start to take notice."
Fold only supports bitcoin for now, but they are open to adding new coins if they "represent a value add over what bitcoin offers and [it's] something that our customers ask for."
For now, they want to incentivize people to spend bitcoin, and "we're hoping to accomplish that goal of making it as easy to use, as incentivized, and as widely accepted as credit cards throughout 2019 and 2020. And we're going to be integrating with some of the largest wallets exchanges, browsers, social networks, to do this, and we're already kind of making deals to do this."
2,500 pizzas and the main challenge
After Fold recently launched their Lightning Pizza project, it now boasts hundreds of active Fold users monthly and a total of 2,500 pizzas sold over the lightning network, according to Reeves.
"Our average checkout is about USD 25 to USD 30", Reeves said, "which is significantly higher than most transactions occurring on the lightning network", adding "users have transacted tens of thousands in the last couple of months."
Fold earns money by taking an unspecified margin on these payments. However, the product lead declined to elaborate on other results of the company.
Reeves said that Fold experienced only some minor and rare unable-to-route issues. The biggest issues they've faced are of a different kind.
"While we are an application that may give people a very good reason to use the lightning network, they won't be able to use it unless we help them educate on how to onboard themselves into the lightning network," he explained.
To solve this, Fold has been working with many wallet partners, including custodial solutions.
Meanwhile, as reported in May, another partnership has made shopping at major retailers with crypto easier, as the likes of Barns & Noble, Baskin Robbins, GameStop, Nordstrom, Regal and Whole Foods, together with many others, have decided to reconfigure their digital scanners so that they may accept a few cryptocurrencies. Behind the partnership are Flexa (a payments startup) and cryptocurrency exchange Gemini (owned by the Winklevoss twins).
However, users of their app, Spedn, "may be required" to provide personal information such as full name, date of birth, email address, and state or territory of residence. Also, users' funds "are held and insured with a licensed third party custodian" and there is the USD 100 weekly spending limit for all app users.
Meanwhile, Fold itself is not a custodial solution, "so technically […] not a wallet at all".
According to Reeves, spending Bitcoin with Fold "means no KYC [know your customer], no mandatory custody, no invite codes, no hundred dollar weekly limits, no underlying token distributions, you can use whatever wallet you want."
---