Fiat-to-Crypto Trading Losing its Positions
After crypto-to-crypto exchanges signaled the altcoin season in February, March saw even sharper increase in trading volume on these exchanges, while fiat-to-crypto trading decreased, according to cryptocurrency market data provider CryptoCompare.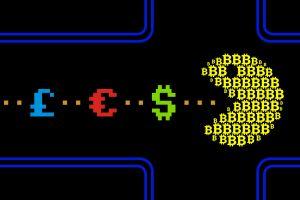 In March, trading volume on exchanges that offer only crypto pairs increased by 70%, while fiat-to-crypto trading decreased by 8%, they said in a monthly exchange review.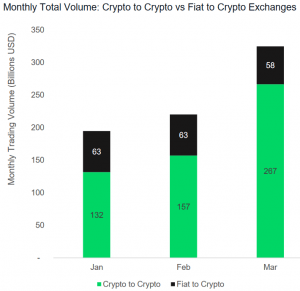 As previously reported by Cryptonews.com, according to industry experts, this trend shows that investors are seeing huge potential in some of the smaller tier coins and the positive change in the market sentiment would be first seen in the crypto-to-crypto economy. Moreover, crypto-to-crypto exchanges have the benefit of having far lower barriers to entry and traders prefer to stay within the crypto ecosystem by using stablecoins.
Following the recent increase, crypto-to-crypto trading volume represented 82% of total spot volume in March, up from from 71% in February, according to CrytoCompare.
Therefore, the top 15 crypto-to-crypto exchanges all experienced a surge in monthly volume in March with an average increase of 66%.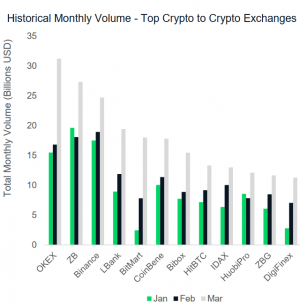 ____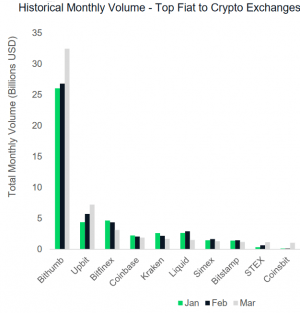 Meanwhile, the BTC to USD, JPY and some other currencies trading volume continued to decrease, while only the BTC to KRW, South Korean won, volume increased in March (+41%.) USD, JPY, EUR and KRW made up 95% of total trading from Bitcoin into fiat currencies.
Also, according to the review, in contrast to recent months, total exchange web traffic increased 32% in March, or even before the strong market rally in the beginning of April.
---