Nike & Crypto? Just Do It!
American multinational footwear corporation Nike Inc. filed for a trademark with the United States Patent and Trademark Office (USPTO) for the term "cryptokicks". What this indicates, according to some in the crypto community, is that Nike might have plans to launch some kind of a cryptocurrency by this name.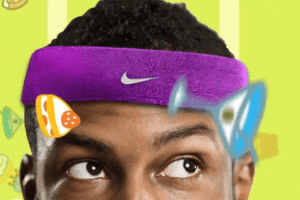 This assumption is further fueled by the contents of the application, filed this April, available to the public on USPTO's website (search for "cryptokicks".) What could be understood from it is that Nike is planning to offer "financial services, namely, providing a digital currency or digital token for use by members of an on-line community."
The application is full of details and it further mentions cryptocurrency software and hardware wallets, that is: "downloadable computer software for managing cryptocurrency transactions using blockchain technology; Downloadable mobile applications for providing access to crypto-collectibles, crypto-art and application tokens; downloadable software for use in electronically trading, storing, sending, receiving, accepting and transmitting digital currency, and managing digital currency payment and exchange transactions […]," among many other specifications for a possible future wallet.
Furthermore, it seems that Nike would be creating an online marketplace for buyers and sellers of digital currency assets, featuring footwear and clothing, as well as a website that would feature online bulletin boards, forums, chat rooms, blogs, entertainment services, such as an online game, etc.
A trademark law attorney and founder of Gerben Law firm, Josh Gerben, seems to be the first to notice the trademark application:
Gerben told news publication Portland Business Journal that Nike's competitors have 30 days to oppose this trademark application. If the applications is approved, Nike will have the rights to the name "cryptokicks" for four years. However, the company will have to launch a commercial product with that name in order to actually get the trademark.
"If you submit things just for the purpose of submitting things, it will tie up the trademark system unnecessarily. Nike does not have a history of filings that are speculative," Gerben was quoted as saying.
---