Facebook coin, Libra, Officially Starts its Journey (UPDATED)
Disclosure: Crypto is a high-risk asset class. This article is provided for informational purposes and does not constitute investment advice. By using this website, you agree to our terms and conditions. We may utilise affiliate links within our content, and receive commission.
Social media giant Facebook and another 27 organizations have finally confirmed their plans for Libra, "a global, reserve-backed digital currency that people can use for their everyday needs on the Libra network, a new more inclusive financial ecosystem", powered by blockchain technology. The network is expected to launch in the first half of 2020. (Updates throughout the entire text.)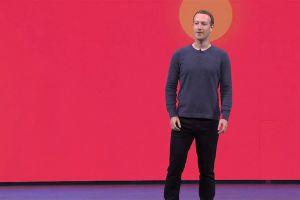 Mark Zuckerberg, CEO of Facebook. Source: a video screenshot, Time
Two websites – Libra.org and Calibra.com – have been launched today and explain the project in more detail.
"Libra's mission is to enable a simple global currency and financial infrastructure that empowers billions of people," the whitepaper of the Libra project states.
While Calibra.com has been presented as "a connected wallet for a connected world" and is being currently built.
"Facebook is joining the Libra Association through a newly established subsidiary, Calibra, which will be building financial services for Libra. Calibra's first product will be a digital wallet for Libra, which will be available in Messenger, WhatsApp and as a standalone app," according to the announcement.
"Calibra will be regulated like other payment service providers. Any information you share with Calibra will be kept separate from information you share on Facebook," Mark Zuckerberg, CEO of Facebook, said.
According to him, "from the beginning, Calibra will let you send Libra to almost anyone with a smartphone at low to no cost."
"Over time, we hope to offer more services for people and businesses — like paying bills with the push of a button, buying coffee with the scan of a code, or riding local public transit without needing to carry cash or a metro pass," he added.
____________________________
____________________________
The CEO promised that the project will provide fraud protection, "so if you lose your Libra coins, we'll offer refunds."
Libra is made up of three parts:
It is built on a blockchain;
It is backed by a reserve of assets designed to give it intrinsic value;
It is governed by the "independent Libra Association" tasked with evolving the ecosystem.
The initial group of organizations that will work together on finalizing the association's charter and become "Founding Members" upon its completion are, by industry:
Payments: Mastercard, PayPal, PayU (Naspers' fintech arm), Stripe, Visa
Technology and marketplaces: Booking Holdings, eBay, Facebook/Calibra, Farfetch, Lyft, MercadoPago, Spotify AB, Uber Technologies, Inc.
Telecommunications: Iliad, Vodafone Group
Blockchain: Anchorage, Bison Trails, Coinbase, Inc., Xapo Holdings Limited
Venture Capital: Andreessen Horowitz, Breakthrough Initiatives, Ribbit Capital, Thrive Capital, Union Square Ventures
Nonprofit and multilateral organizations, and academic institutions: Creative Destruction Lab, Kiva, Mercy Corps, Women's World Banking
According to the whitepaper, they hope to have approximately 100 members of the Libra Association by the target launch in the first half of 2020. As reported, members of the association need to pay USD 10 million in order to join this club.
Other key things from the Libra whitepaper:
Facebook claims that existing blockchains "has been hindered by their volatility and lack of scalability, which have, so far, made them poor stores of value and mediums of exchange." The company says that "collaborating and innovating with the financial sector, including regulators and experts across a variety of industries, is the only way to ensure that a sustainable, secure and trusted framework underpins this new system."
The project believes that "global, open, instant, and low-cost movement of money will create immense economic opportunity" and that "people will increasingly trust decentralized forms of governance" while "a global currency and financial infrastructure should be designed and governed as a public good."
Libra's permissioned blockchain has been built from the ground up to prioritize "scalability, security, efficiency in storage and throughput, and future adaptability." Also, the blockchain might become permissionless within the next five years.
Libra Blockchain will be open to everyone: any consumer, developer, or business can use the Libra network, build products on top of it, and add value through their services.
The Libra Blockchain is pseudonymous and allows users to hold one or more addresses that are not linked to their real-world identity.
The unit of currency is called "Libra."
A basket of bank deposits and short-term government securities will be held in the Libra Reserve for every Libra that is created, building trust in its intrinsic value.
The money in the reserve will come from two sources: investors in the separate Investment Token, and users of Libra.
Libra Investment Tokens will be sold to to accredited investors in a private placement.
Facebook teams played a key role in the creation of the Libra Association and the Libra Blockchain and is expected to maintain a leadership role through 2019.
Over the coming months, the association will work with the community to gather feedback on the Libra Blockchain prototype and bring it to a production-ready state. In particular, this work will focus on ensuring the security, performance, and scalability of the protocol and implementation.
Libra ecosystem:
More on Calibra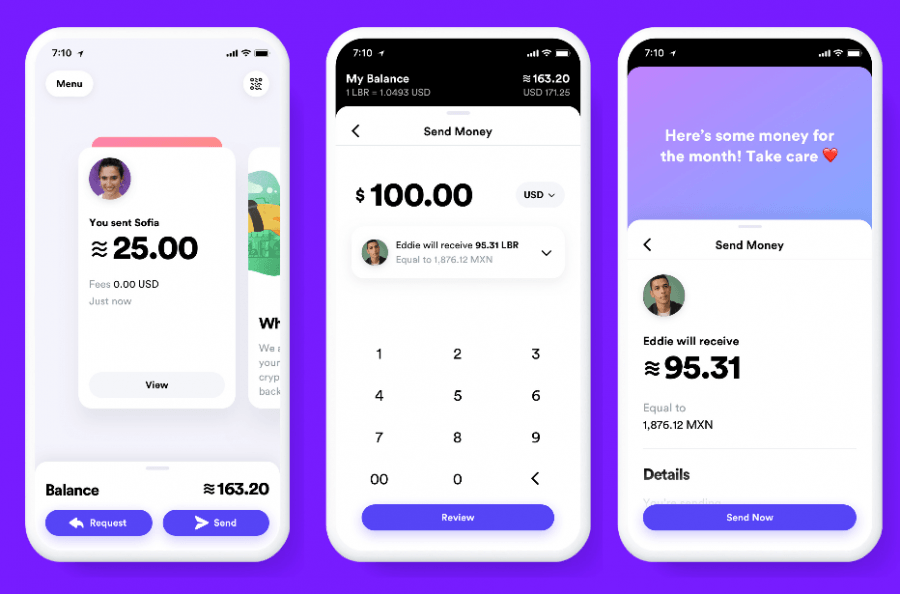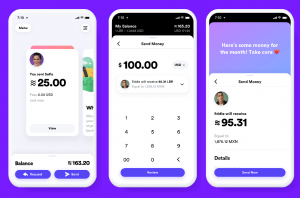 Source: Calibra.com
________
Meanwhile, Calibra wallet will be available to its clients in order to use a new digital currency called Libra.
When it becomes available, users will need a government-issued ID to sign up for an account in order to comply with laws and prevent fraud, as it's explained. It is not known when and where exactly will it be available, but the site says they're working on providing the service to as many countries as possible to be able to send it to anywhere in the world.
Calibra will be available as a standalone app in the App Store and Google Play, and it will be possible to directly use it in WhatsApp and Messenger apps. If somebody doesn't have a Facebook, WhatsApp, or Messenger account, they can sign up for Calibra by verifying their identity with an ID.
The value of Libra is stable, it's said, so money can be saved in Calibra and used for everyday transactions with will low-cost and transparent fees, particularly when the money is sent internationally. "Calibra will cut fees to help people keep more of their money", it says. Local currency can be converted into Libra (the exchange rate will be available as well) and converted back when users want to withdraw their funds.
For now, the wallet will support peer-to-peer payments, QR codes that can be used by small merchants to accept payments in Libra, and other payment methods, but there are plans to expand that with in-store payments, integrations into Point-of-Sale systems, etc.
Regarding safety, Calibra states that transaction activity will never be posted publicly, that "all accounts and transactions are verified, and fraud prevention is built in throughout the app", but there will also be in-app reporting and customer service available. "In the rare event of unauthorized fraud", the FAQ states, "you will receive a full refund."
____
Watch David Marcus, co-creator of Libra, discussing the new project:
Read more: First Impressions on Libra: Enthusiasm Prevails, Concerns Remain
What was expected before the announcement?
There have been numerous discussions ongoing for months about what kind of impact on Bitcoin and other cryptocurrencies will Libra have. Let's take a look at some prevalent opinions:
It will drive adoption and awareness. Given its over 2.3 billion users, it may be opening crypto up to the wider crypto universe.
However, as it's estimated that few Facebook users care about decentralization or changing the global financial system, it will compete with existing decentralized cryptocurrencies.
Many experts, such as analyst Lou Kerner, or Bitcoin and blockchain advocate Caitlin Long, agree that Libra will benefit crypto. Long made a few additional predictions that could transform the cryptoworld:
– Facebook will market its token in "developing countries," where it will become "a force for good."
– It will pay interest to users of its token, a move that will "eventually lead to populist calls to repeal corporate subsidies to banks at the heart of the American banking system."
– It will build its power in global capital markets by using the reach of its foundation.
– The company will face "regulatory uncertainty" as a result of its token launch, leading to scrutiny for "many outdated financial regulations."
– Facebook's regulatory reporting program will lead to wider public dialogue in the United States centering on data and financial privacy rules, the reporting of assets held overseas and tax regulations.
Conversion is better than adoption. Kenetic Capital's Jehan Chu finds that semi-decentralization is path to full decentralization, and while customer acquisition is hard, expensive, and takes a long time, Facebook's latest move "absolutely drives forward the overall mission of blockchain in all of its forms," as is much easier for them to create a stablecoin and convert hundreds of millions of users.
A survey showed that 18% of 1,000 adult Americans would be interested in investing in a Facebook created digital token, and majority of these are looking to use it on the Facebook Marketplace. 59% of the respondents that own cryptos are interested in the Facebook coin too, while 15% of "no-coiners" would invest in this token.
Libra could potentially be manipulated for the benefit of Facebook owners and to the detriment of users.
However, its independence and (relative) decentralization could ensure that Libra is not over-controlled by Facebook but remains open to being traded on the wider cryptocurrency market, increasing conversion.
If Facebook charges participants to become a Libra node, experts say nodes will be occupied by organizations that may not be particularly liberal when it comes to the use of the 'Libra' payment system outside of the Facebook ecosystem.
Contrary to Long, if Libra is marketed as a standalone and free-to-use payment system when other alternatives aren't available in the developing countries, some experts worry that Facebook wants Libra to be the only digital currency its users need.
Others find that that the Facebook coin will actually not compete with crypto at all, but with the payment system incumbents such as PayPal and credit cards.
Safety concerns. Crypto holders might not be quick to jump to Libra or Calibra. There have been speculations that, as Facebook sold users' personal data, it's also possible they could sell users' financial data. Furthermore, WhatsApp had been hacked just last month.
---