Why this Investor Thinks Bitcoin Will Hit USD 30,000 in 2019
Jehan Chu, co-founder of Kenetic Capital, a blockchain investment and advisory firm, believes that Bitcoin price will more than triple and hit USD 30,000 by the end of the year.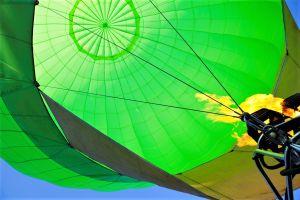 Talking on Bloomberg Daybreak Asia, Jehan Chu said that the combination of three important factors will drive the price upwards and fast.
Firstly, he states, the story of cryptocurrency is becoming a reality, with multiple, major companies building its infrastructure and providing services. That is, according to him, going to drive adoption. "What people are really seeing now is that cryptocurrency is not going away", he says.
The second reason he gives for this massive rise is "a countercyclical argument". He explains that, as people are disappointed in companies like "Uber and Lyft IPOing the market", they are "looking for a different type of tech story and one that's perhaps accessible to all."
The third reason the upcoming Bitcoin halving – when the network reduces the Bitcoin block mining reward (currently, BTC 12.5) by 50%. This happens at intervals of 210,000 blocks, which is about every four years and now is estimated to happen in May 2020. "Traditionally", says Jehan Chu, "that's pushed the price into double digit percentage." As reported, it is estimated that this will be the last halving to have a very significant impact on its price.
Meanwhile, in November 2018, Jehan Chu stated that USD 5,500 per bitcoin is a good entry point for those who want to purchase this cryptocurrency. In December 2017, however, he estimated that Bitcoin will reach USD 50,000 by the end of 2018 and confirmed this forecast in January 2018. In December 2018, bitcoin price dropped to almost USD 3,000.
However, even if Jehan Chu is right this time, not everyone is convinced that the road to the USD 30,000 is going to be smooth: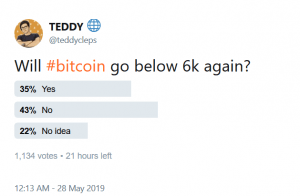 Also, the co-founder now claims that Bitcoin is going to pull up other coins as well, which will benefit from Bitcoin's higher prices. Jehan Chu states, though, that "many of the different applications that back the cryptocurrencies of their own right, are developing their own story, and developing utility […] these are the altcoins that have their own large market caps", giving Ethereum as an example, which ranks two, just behind Bitcoin, with its market capitalization of USD 28.7 billion, compared with the USD 155 billion market capitalization of Bitcoin.
Jehan Chu predicts great success for Ethereum as well, finding its growth, development, and adoption "outstanding". Another coin he finds interesting is Ripple, as he believes that it "has made great headway in providing different types of payment currencies to many of the banks and getting key partnerships around the world." However, when contacted by Cryptonews.com recently, Ripple declined to disclose their results and how the XRP token is being used by their partners.
In regards to a Bitcoin exchange-traded fund (ETF), Jehan Chu stated that it is projects like Fidelity, E*Trade, TD Ameritrade, and others that will drive the traction and volume increase, "and all of these different factors are going to drive adoption, regardless of whether ETF comes tomorrow or in ten years".
---