Binance Pump Chain: Tokens Skyrocket After Ditching Ethereum
And it has begun. First blockchain-based project that moved its native token from the Ethereum blockchain on the Binance Chain, the native blockchain of major crypto exchange Binance, saw its token price rise more than 50% in the past 24 hours. As Binance CEO expects more projects to migrate on the new blockchain, this might become another source for price pumps. However, it's not clear how long it will last.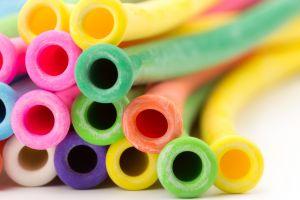 Binance Chain, which was launched yesterday, is already hosting their first project, as Mithril (MITH), a decentralized social media platform, transferred its token from ERC20 to Binance's BEP2 standard.
After the coin increased more than 50%, it currently (09:55 UTC) ranks 124th by market capitalization (USD 40 million). Also, its trading volume surpassed USD 107 million in the past 24 hours.
MITH price chart:

One of the reasons for this surge might be the overall popularity of Binance, as well as Mithril's reasoning for making the move, as stated on their blog, where they explain that it was a strategic decision, pointing at the network's usability as their main reason. The company further explains that the "security, speed, and user-friendliness of Binance" is what they wish to bring to their users.
Binance CEO Changpeng Zhao welcomed Mithril to their new blockchain with a Twitter post, saying: "MITH will be one of the first projects to migrate tokens onto [Binance DEX]." Then Zhao promptly reacted to Mithril's rising price, stating: "Well, guess how many projects will queue up for the token migration now?"
The market has not waited long. Another project that moved to Binance Chain is Red Pulse, a market intelligence platform covering China's financial and capital markets.
"Red Pulse has committed to integrating our tokenized knowledge ecosystem with the Binance Chain," the startup said, adding that they'll be migrating "a major portion of our token ecosystem to Binance Chain."
Following the announcement, their native token, PHX (243rd by market capitalization,) is up by almost 19% in an hour.
In February, the CEO claimed that "we already have about half a dozen projects confirmed, very large, existing, established projects running on ERC20 tokens, they have confirmed that they will move to Binance Chain when the chain becomes available, because they don't use any of the fancy smart contract features, it's just a token platform for them."
While some praised the teaming up of Binance and Mithril, like Twitter user @JiriCoufal77: "BNB + MITH is going to be power pumping combo for next few hours, or possibly days :)", others were more skeptical:
Meanwhile, as reported, as soon as the new blockchain was announced, it affected Binance's native token, Binance Coin (BNB), as well, which is up more than 6% in the past 24 hours. The cryptocurrency so far allowed trading fee discounts on Binance and is the only coin used for purchasing new cryptos on Binance Launchpad, a token launch platform, but BNB will now become the native crypto of the entire Binance blockchain and its Binance DEX, a decentralized exchange. Coins offered on the DEX might be paired against BNB, which would mean more trade and a surge in price. Additionally, BNB is also waiting to migrate from the ERC20 to the BEP2 standard next week.
---