Tokens that Migrated to Binance Chain Dive Erasing Almost all Gains
Disclosure: Crypto is a high-risk asset class. This article is provided for informational purposes and does not constitute investment advice. By using this website, you agree to our terms and conditions. We may utilise affiliate links within our content, and receive commission.
There is the usual pump and dump trouble in the crypto-paradise as tokens who've just migrated to Binance Chain, the native blockchain of major crypto exchange Binance, leaving the Ethereum blockchain, saw major downfall over the weekend, just hours after their transfer to their new home. However, their price at the time of writing is still higher than it was before their announcement to move houses.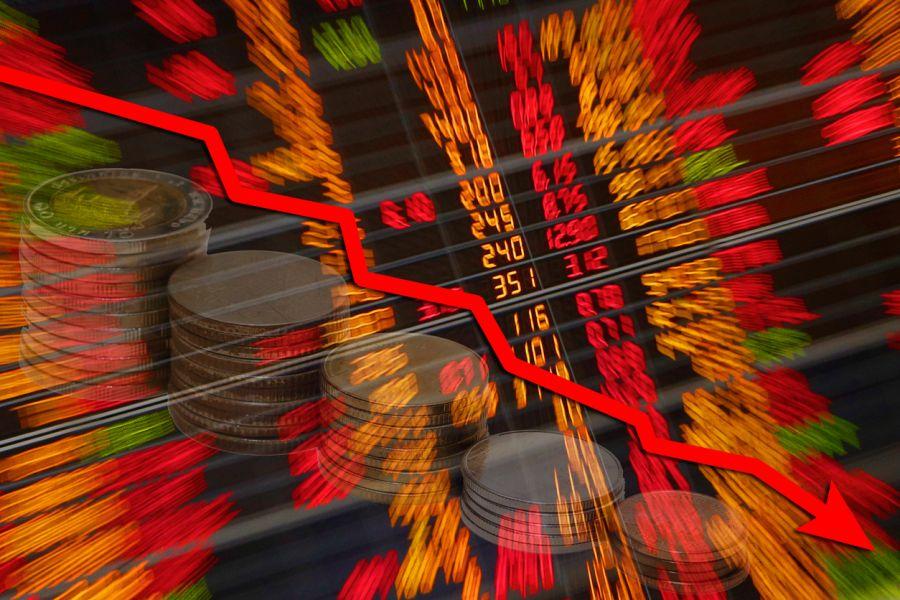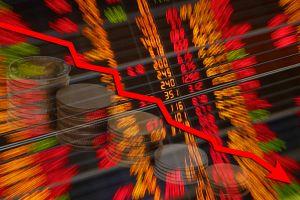 Let's remember that, on 19th April, 2019, Mithril (MITH), a decentralized social media platform, moved its native token to Binance Chain and saw its token price rise more than 50%. Soon after, Red Pulse Phoenix, a market intelligence platform, moved their native token, PHX, to the new blockchain, which went up by almost 19% in a single hour.
Also, Atomic Wallet was another project that announced their intention to move to Binance Chain and promised to reveal more details this week. However, even before the actual migration, Atomic Wallet Coin is up by more than 570% in a week and more than 10% in the past 24 hours (UTC 12:06 PM.) ENJIN, the token belonging to the Enjin wallet, also saw a rise after only announcing its support for Binance chain on 19th April.
As reported, Binance CEO Changpeng Zhao swiftly reacted to Mithril's rising price, stating: "Well, guess how many projects will queue up for the token migration now?" However, the current events and falling prices might compromise future migrations if they're looking for the price increase, only. Let's see what exactly happened with the tokens that have already transferred.
Mithril's price was relatively stable for weeks until 18th April when it, coinciding with its announcement of migration to Binance Chain, jumped from USD 0.046 to USD 0.076 in three hours, reaching its highest peak in fifteen hours with USD 0.083 per token. However, it started crashing after that and is, at the time of writing, at USD 0.055093, which is a fall of 34.4%. Nonetheless, the price is still higher than it was prior to the move to Binance Chain by 15%.
MITH price chart: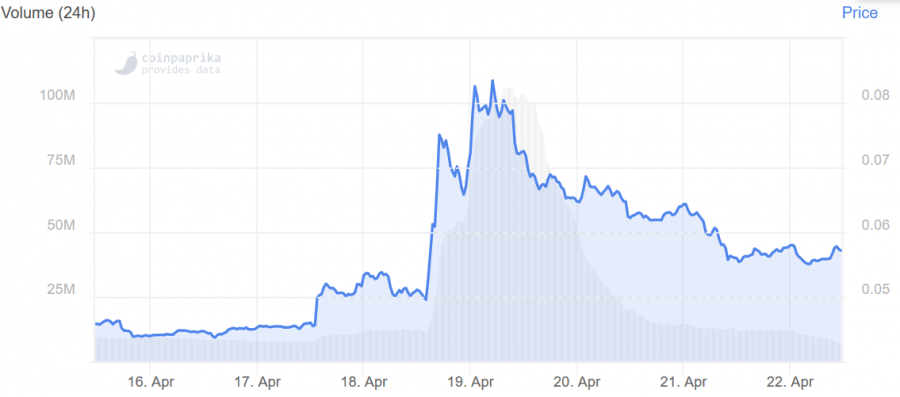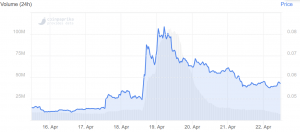 Similarly, Red Pulse's PHX price was stable for a few days before the announcement, however, unlike MITH, starting with 18th April, PHX rose gradually, but swiftly, moving from USD 0.014 on Thursday to USD 0.016 in twenty-four hours, and then reaching its highest peak at noon on 19 April, with a price of USD 0.020. After that, just as MITH, the price started dropping, standing, at the time of this writing, at USD 0.013. This represents a drop of 3.2%, but the price is still higher than its pre-transfer price by 3.2%. Still, it's not the highest it has ever been in its volatile history.
PHX price chart: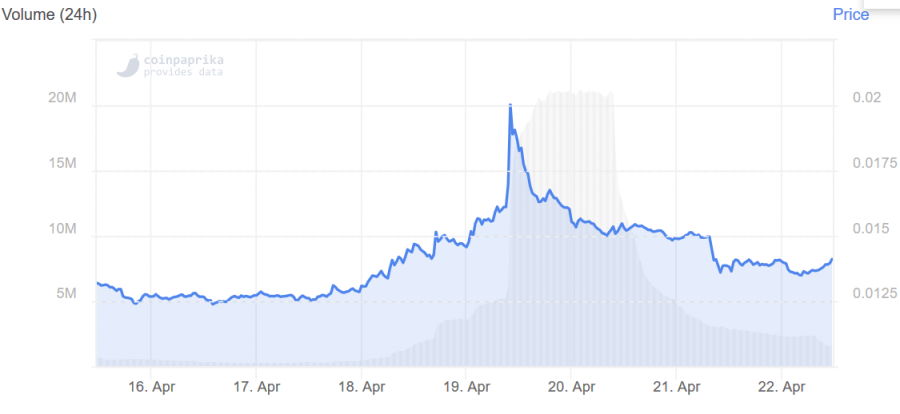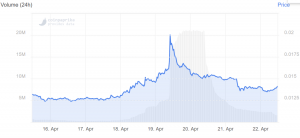 In either case, it remains to be seen if the downward trend will continue or the prices will stabilize.
In February, the Binance CEO claimed that "we already have about half a dozen projects confirmed, very large, existing, established projects running on ERC20 tokens, they have confirmed that they will move to Binance Chain.
---