Crypto is Here to Stay, But There is a Twist, Survey Shows
Two-thirds of 10,000 surveyed Europeans believe cryptocurrencies will still be around in ten years' time, but they're less sure about Bitcoin itself, a new research by cryptocurrency exchange bitFlyer showed. However, barely a tenth of the respondents believe crypto will be used as a currency in the future.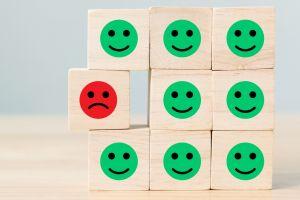 The online survey, done through Google Surveys, included a total of 10,000 respondents, evenly spread over 10 European countries: Belgium, Denmark, France, Germany, Italy, Netherlands, Norway, Poland, Spain, and the UK. However, the profile of the respondents is unknown and it's not clear how many of the surveyed Europeans own cryptocurrency.
In either case, respondents from Norway were the most optimistic ones, with 73% of respondents positive about the future of the industry, while 55% of respondents from France believe the same, putting the country at the bottom of the list. Still, this shows that in all the countries participating in the survey, the majority believes crypto is here to stay.
The percentage of consumers who believe cryptocurrencies will still exist in 10 years' time: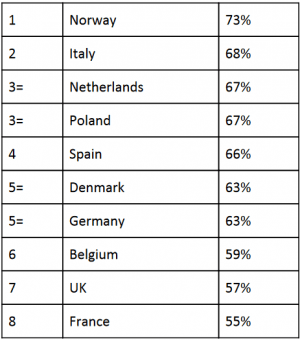 In what form crypto will exist in a decade remains a mystery to most, as only 8% believe it will become a currency, while only 7% believe it will be used as an investment or security. Only Poles believe crypto might have more of a future as an investment or security than as a currency.
The percentage of consumers who believe bitcoin will exist as an investment and security tool in 10 years' time: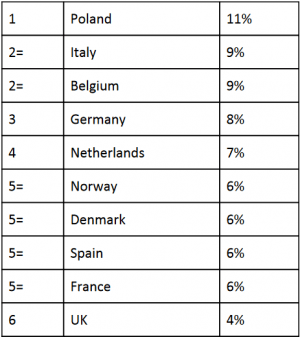 Although the majority of respondents in each country believes crypto will be around in the future, the same optimism does not apply to Bitcoin itself. Italy is the most optimistic country on the list with 55% of respondents positive about Bitcoin's future, while France is at the bottom with only 40%. A total of four countries are below the half line: France, UK, Belgium, and Denmark, while the others teeter close to the middle ground.
The percentage of consumers who believe bitcoin will indeed exist in 10 years' time: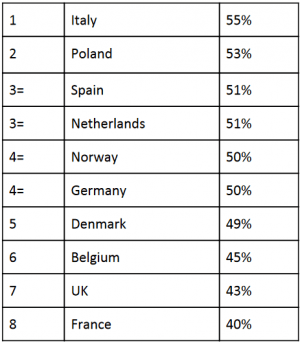 "The fact that Bitcoin is not generating as much support as other cryptocurrencies is in part a symptom of the market's volatility, but is also a direct impact of the constant media attention that is associated to its volatility," Andy Bryant, COO at bitFlyer Europe, said, adding that this research shows there is much more to be done to demonstrate to consumers the benefits of and use cases across all cryptocurrencies more widely.
"The next step is for the industry to better promote the benefits and use cases of cryptocurrencies to consumers, so that people understand how they will come to be used in society," Bryant said.
---