Cryptonews Rewind 2020: Q3 – DeFi Summer, New Bitcoin Bulls, More Hacks
Disclosure: Crypto is a high-risk asset class. This article is provided for informational purposes and does not constitute investment advice. By using this website, you agree to our terms and conditions. We may utilise affiliate links within our content, and receive commission.
Here is what happened in the Cryptoworld in the third quarter of this year: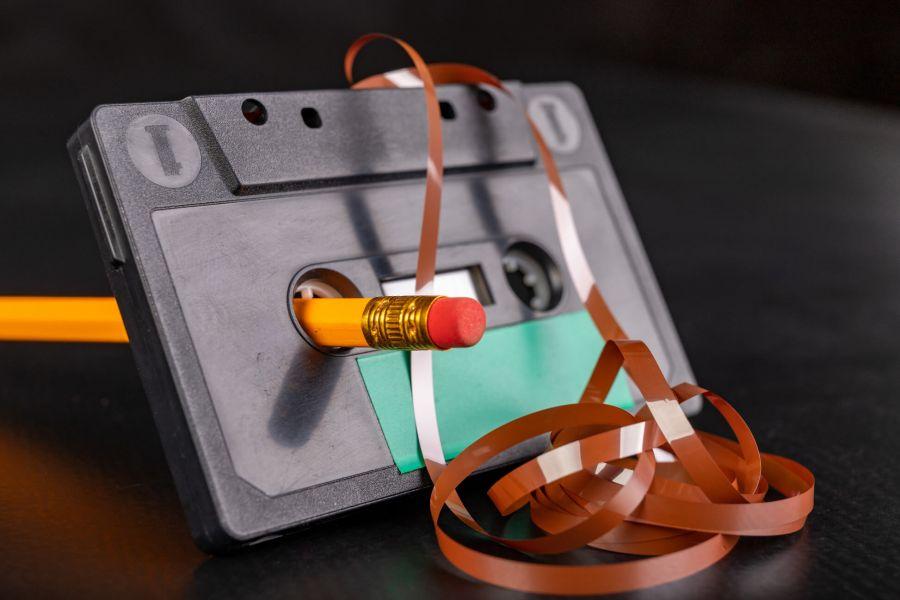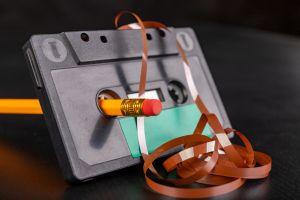 Total crypto market capitalization in Q3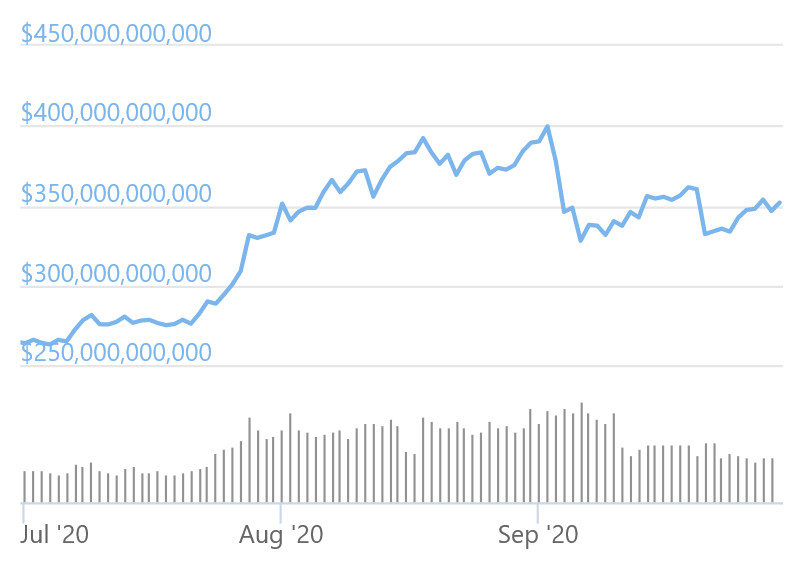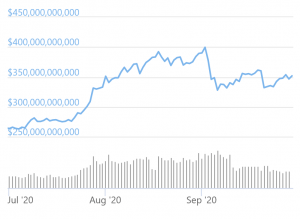 July
In July, the decentralized finance (DeFi) summer got hotter. Yield farming boosted by liquidity mining was all the rage, with compound COMP, BAL, and YFI all taking a turn in the spotlight.
Cardano (ADA) entered a custody agreement with crypto exchange Coinbase, and founder Charles Hoskinson raised the idea of a collaboration with Litecoin (LTC).
Dogecoin soared as TikTokers attempted to pump it, with Tron's Justin Sun joining the scene too, and exchanges rushing to capitalize on the fever – and then DOGE dropped heavily.
Sun also announced Tron's 'JUST DeFi' decentralized exchange and yield farming for August, with a blockchain oracle coming 'soon' too.
Things were developing over at Ethereum (ETH) too. Ethereum Core developer Danny Ryan said that the first attacknets were live, while Medalla, the final testnet before the launch, should be live in August. Ahead of Medalla, the ETH 2.0 team released the testnet version of the ETH 2.0 validator launchpad.
South Korea-based stablecoin issuer Terra (LUNA) revealed Anchor, a new DeFi project.
Decentralized prediction market protocol Augur launched its long-awaited second iteration with a host of major integrations.
USD Coin (USDC) issuer Centre froze an address holding USD 100,000 worth of the stablecoin.
Dozens of blockchain and crypto-related companies took millions from the government in payroll loans.
The Governor of South Korea's Gyeonggi Province suggested launching a universal basic income funded by local stablecoins.
A Russian court denied a claimant the right to reclaim almost 100 bitcoin (BTC), stating that crypto has no legal value.
Beijing and the surrounding area announced a two-year plan to foster the Chinese capital's blockchain industry, while China's Blockchain Service Network (BSN) platform would integrate the Ethereum , Ios, Tezos (XTZ), Nervos (CKB), NEO and IRISnet blockchain networks. Also, "blockchain developer" was added on the nation's official list of jobs.
Reports were out that the digital currency unit of the central People's Bank of China (PBoC) struck a deal to "explore the applications of the digital yuan" in the world of "smart travel" with the Apple and SoftBank-backed Chinese firm Didi Chuxing.
The central Bank of Japan (BoJ) created a "Digital Currency Unit" as the nation headed toward a tentative central bank digital currency (CBDC) launch.
The Bank of Lithuania presented their long-awaited LBCOIN and launched a dedicated e-shop.
The Philippines' central bank created a committee to examine policy implications of issuing a digital version of the fiat peso.
Payments giant PayPal confirmed that it took "unilateral and tangible steps" to "develop its capabilities" in the cryptoasset area.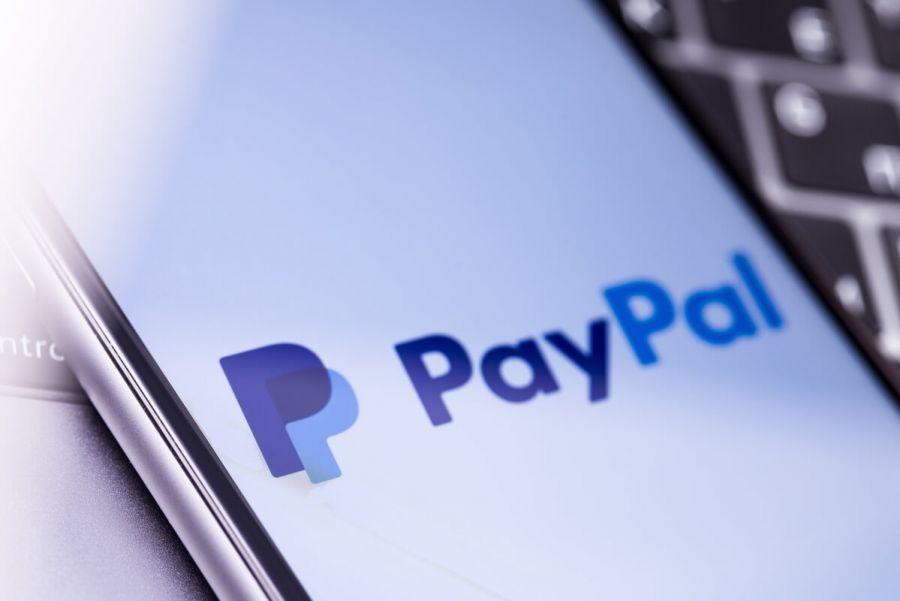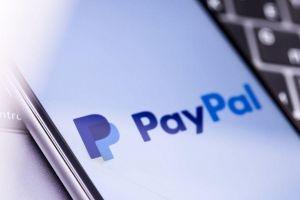 Japanese financial giant SBI Holdings agreed on a deal to buy a USD 30 million minority stake in Britain-based crypto player B2C2, and it unveiled a platform for companies and regional government bodies to issue "digital tokens".
The Japanese financial giant Mitsubishi UFJ Financial Group (MUFG) was set to issue its own long-awaited digital currency.
Meanwhile, a company Zeus Capital labeled Chainlink a "fraud" in their report. Chainlink (LINK) remained silent, while Zeus Capital called people to join a "class-action lawsuit" against the project.
A discovered 'incident' Uniswap (UNI) sparked a discussion online, as some claimed that an algorithm drove up the price of the bZx protocol's BZRX token and then "dumped" it on retail users.
And then, Twitter suffered its biggest hack in history, with the FBI taking the lead in the investigation , and discussions about the hackers' real motives taking over the social network.
A few days later, Telecom S.A., suffered a ransomware attack as hackers demanded a payment of USD 7.5m in monero (XMR).
Major hardware wallet provider Ledger confessed that it had been hit with a data breach that allowed a "third party" access to at least 1m of its users' contact details.
One of the most notorious bitcoin scams was perhaps finally taken down – with Chinese police arresting 27 suspects it said orchestrated PlusToken.
As crypto entrepreneurs sued Google, YouTube, Facebook, and Twitter, YouTube argued that it was immune to Ripple's lawsuit.
Brock Pierce announced his candidacy for President of the US.
Crypto mining pool BTC.TOP, via its subsidiary B.TOP, started offering "joint mining".
August
As the month started, BTC hit USD 12,000 and rose to new yearly highs.
US-China tensions increased, as as the US economy weakened, some analysts speculated that it helped to push the price of bitcoin up.
After the massive ethereum rally and subsequent dump that forced Coinbase to once again suffer from "degraded performance", the exchange said that it was "a spike in transaction fees" on Ethereum that caused delays for users attempting to move funds.
Speaking of Ethereum, Medalla launched as planned, though with smaller-than-expected participation.
In another DeFi episode, freshly launched, unaudited YAM locked USD 387m in a matter of hours. But then it failed due to a code bug.
Then, a new project called SushiSwap became all the craze.
Three teenagers were accused by the US Department of Justice in relation to the July Twitter.
A hack of a major travel management firm reportedly left attackers with USD 4.6m worth of bitcoin.
Bitfinex offered a 400 million dollar reward to anyone who could lead it to the hackers responsible for the nearly BTC 120,000 theft in 2016 – even to the hackers themselves.
Less than a day after the fact, options issuance platform Opyn said that they would reimburse the victims of the hack in full.
Ethereum Classic (ETC) suffered another 51% attack in less than a week, then a third one at the end of the month.
A researcher reported on a vulnerability in Ledger's devices that could result in the loss of bitcoin, while the wallet maker argued that they addressed it already, having to "make a choice between security and usability".
Security experts said they unveiled a number of vulnerabilities in the open-source libraries used by numerous crypto exchanges and financial institutions – which could be exploited by hackers looking for a way into users' wallets.
Russian Expobank said it issued the nation's first-ever crypto-backed loan, despite the country's new law that prohibits the use of tokens as a form of payment. Also in Russia, the Federal Financial Monitoring Service reportedly claimed it developed a way to track crypto transactions – and claimed it can "partially" de-anonymize transactions made using certain coins, but how realistic that plan really was?
More and more big South Korean companies are registering trademarks for crypto exchanges, wallets and other crypto-related services in an attempt to "prepare for the upcoming era of crypto asset-powered finance." Over 1 million South Koreans traded in their plastic driver's licenses in favor of a blockchain-powered, police-issued smartphone-based digital alternative.
Two of China's biggest state-owned banks registered a number of blockchain patents.
US Congressman Tom Emmer stated that centralized monetary systems have "never been good, no matter where it's been tried." The United States Internal Revenue Service released a new draft for filing the 2020 tax returns, placing the crypto transaction question on the first page of the return. Meanwhile, the US Postal Service filed a patent application describing a Secure Voting System using Ethereum (ETH) that could pave the way for the blockchain's increased usage in elections.
It was reported that the South African Revenue Service could bring in stricter taxes for the country's cryptoasset holders.
US-based business intelligence company MicroStrategy said it purchased BTC 21,454 at an aggregate price of USD 250m.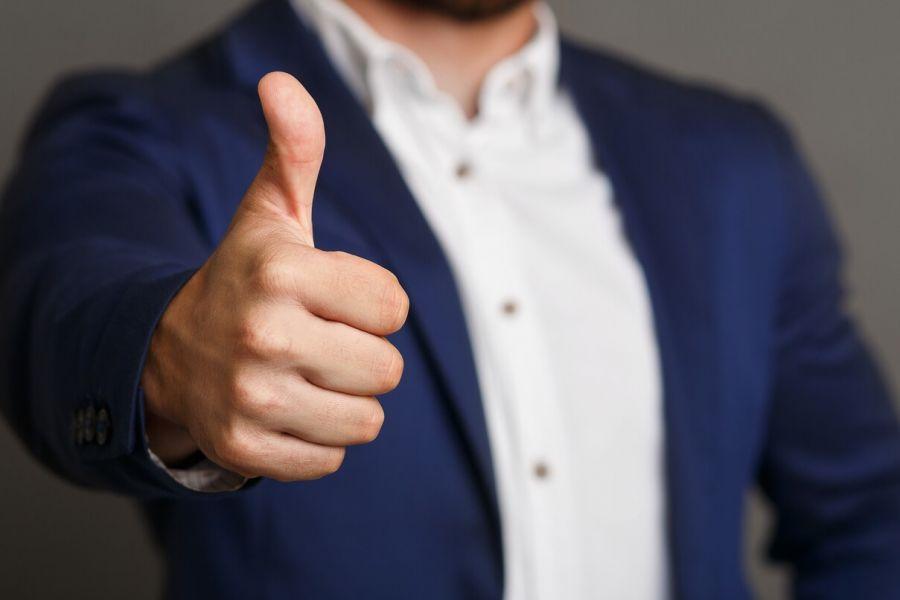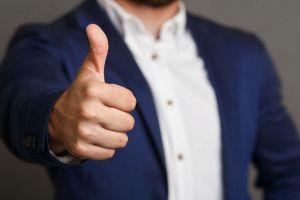 Snappa, an online graphics creation company, joined the group of companies diversifying their cash holdings into bitcoin.
CONA (Coke One North America), Provide, and Unibright launched a project which uses the Baseline Protocol and the Ethereum mainnet, meant to establish a "Coca-Cola Bottling Harbor" to "baseline" Coca-Cola's bottling supply chain.
Grayscale launched a national ad campaign in the US, and a few days later, CEO Barry Silbert tweeted that the firm finished its "largest fundraising week EVER".
ConsenSys announced the acquisition of Quorum, an enterprise blockchain unit developed by the US investment banking giant JPMorgan Chase.
Despite being touted as one of Ripple's "largest and most important customers," the major Spanish bank Santander was still hesitant in its approach to the Ripple-affiliated XRP token.
OKEx opened the doors of their new platform in India, amidst speculations that another crypto ban might be incoming, which CEO Jay Hao found unlikely to happen.
Police in South Korea raided the offices of Coinbit, under suspicion of widespread market manipulation, with an ex-employee saying that the exchange's "violent" CEO assaulted and threatened staff. Meanwhile, two men were convicted of running a "fake" cryptoasset trading platform, Komid, and stealing investors' funds.
Some of Brazil's biggest crypto exchanges agreed to create and abide by a new self-regulatory code of conduct.
Meanwhile, Haipo Yang, founder of crypto mining pool ViaBTC and crypto exchange CoinEx, said he was thinking of making a new Bitcoin Cash (BCH) hard fork, called Bitcoin Cat.
And a bitcoin trader shared the story about how he earned over USD 11 million, and offered some technical advice for beginner traders.
September
Kraken was set to return to Japan after an absence of over two years, under the umbrella of its Tokyo-based Payward Asia subsidiary.
bitFlyer said it linked its bitFlyer Europe operations with its domestic platform allowing European traders to access BTC-JPY trading pairs.
Tron CEO Justin Sun and his team were creating what they called "the bitcoin" of Tron – a new DeFi meme token called SUN.
Meanwhile, SUSHI, the native token of SushiSwap, recovered some of its losses after FTX CEO Sam Bankman-Fried agreed to take over admin keys to the protocol. After SushiSwap's completed migration from Uniswap to its own decentralized exchange, Uniswap fell from the throne of dominance.
US national banks and federal savings associations were officially permitted to engage with fiat-backed stablecoins, the Office of the Comptroller of the Currency (OCC) clarified, while the Securities and Exchange Commission also released a statement where it admitted that stablecoins are not necessarily securities.
The EU set out plans to regulate cryptoassets, including provisions for stablecoins – with crypto exchanges active in the region required to have a physical presence in EU territories and abide by capital requirements.
The central People's Bank of China (PBoC) confirmed that it was ready to take center-stage on a "new battlefield" of competition between sovereign nations based on digital fiats – and claimed its own new token could help break "dollar dominance". Also, gold was being traded on a blockchain network in the country.
The government of Venezuela said that it legalized bitcoin and altcoin mining – but added that miners would have to obtain licenses and agree to be supervised by regulators.
Confusion reigned as to whether South Korean crypto exchanges can – or should – collect their customers' social security numbers under new Know-Your-Customer (KYC) and anti-money laundering (AML) compliance measures that were set to come into force in a matter of months.
Bithumb was found partially liable for a data leak that led to a customer losing just over USD 27,200 back in 2017. And then it came out that the police in South Korea were searching the platform's headquarters, conducting another raid days later. After some speculation, it was confirmed that the exchange is up for sale.
Crypto exchange KuCoin was hacked, resulting in more than USD 200m stolen.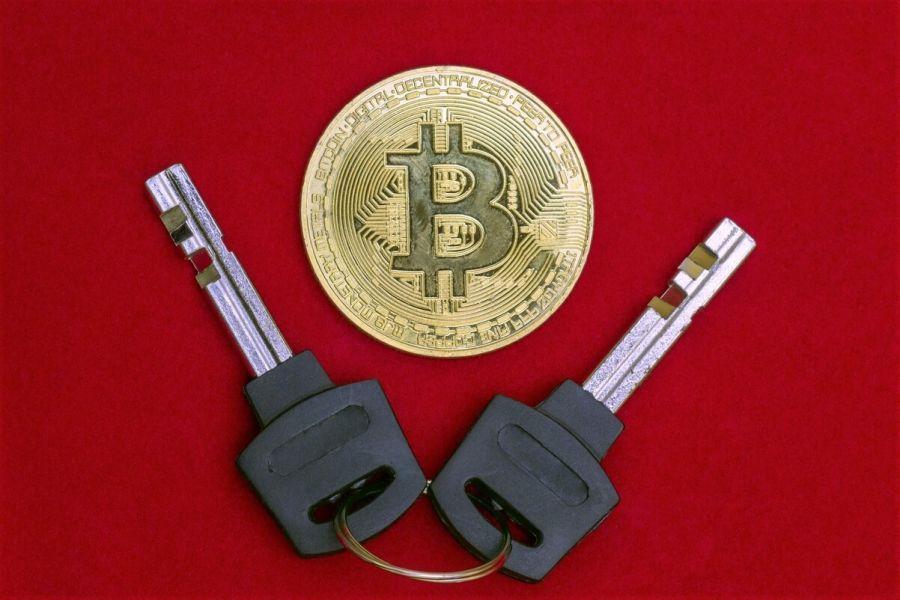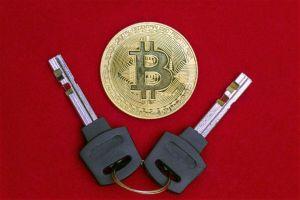 An apparent hacking of Indian Prime Minister Narendra Modi's Twitter account by attackers seeking to scam people into sending cryptocurrency came at a bad time for the industry in India, where the government was still assuming its stance on crypto.
Judges in China were handing out penalties to some of the individuals charged with masterminding the PlusToken crypto scam.
Bitcoin begun to flow out of the accounts that United States prosecutors had said belong to North Korean hackers – but an observer in the South said that attempts to follow the money could result in disaster for firms, government bodies, and financial services providers.
Digital Currency Group (DCG) took over UK-based crypto exchange Luno for an undisclosed sum.
British bank Standard Chartered – an occasional Ripple partner – teamed up with mobile financial service firm bKash and Malaysian digital remittance provider Valyou to launch the first blockchain-based cross-border remittance service in Bangladesh, choosing Chinese giant Ant Group as its tech partner.
The Croatian Post, in cooperation with the Blockchain and Cryptocurrency Association, issued the country's first crypto postage stamp, along with a digital token 'Postereum' created on Ethereum.
Brazilian asset management firm Hashdex received approval to list a crypto-focused exchange-traded fund (ETF) on the Bermuda Stock Exchange.
Visa saw a use case for a blockchain network in its strategy and talked of a "big opportunity" in central bank digital currencies, according to two executives at the company.
With planned tokenization of both gold and the local currency Norwegian krone (NOK), Norwegian Block Exchange (NBX) was set to prioritize regional growth over global expansion.
The team behind the IOTA (MIOTA) network launched their distributed ledger technology (DLT)-based, open-source framework for granting or revoking conditional access to physical devices.
Lastly, the decentralized marketplace OpenBazaar was saved from having to shut down after an anonymous donor agreed to cover the costs of operating the platform until "at least the end of the year."
And so finished the third quarter of 2020. And no calm came to the Cryptoverse in the year's final quarter either – just like you'd expect.
__
What other news from the third quarter you would like to add to this list? Let us know in the comments below.
__
Learn more:
Bitcoin, Ethereum, XRP, Bitcoin Cash, Litecoin, Chainlink Price Predictions for 2021
Cryptonews Rewind 2020: Q1 – Missile Strike, COVID-19, Black Thursday
Cryptonews Rewind 2020: Q2 – Bitcoin Halving, CBDCs, And Hacks
Find more insights about the crypto trends in our special series Crypto 2021.
---