Dogecoin Pump Ends as Price Dumps 40% From Top
The price of dogecoin (DOGE), the cryptocurrency created as a joke in 2013, has fallen heavily in the market over the past few days after a pump last week sent it soaring 140% in three days. (Updated at 12:10 PM UT: updates in bold.)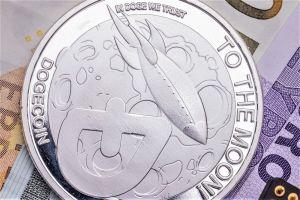 As of press time on Tuesday (10:32 UTC), DOGE was down by 11.7% over the past 24 hours, trading at a price of USD 0.00313 per coin. The current price represents a drop of about 40% since the coin reached its peak of USD 0.00559 last Wednesday, although it is still significantly above levels from before the pump started. DOGE is up by 20% in a week and 25% in a month.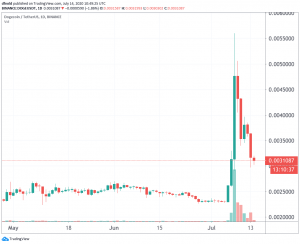 The buzz surrounding dogecoin first started on the popular video-sharing app TikTok last week, when a number of viral videos urged followers to put USD 25 into dogecoin in an effort to push its price to USD 1.
Since then, the #dogecoin tag has garnered 14.5 million views on the popular app, while the coin itself has added more than USD 100 million to its market capitalization, from about USD 288 million before the pump, to USD 395 million today.
As usual with pumps such as the TikTok-fueled DOGE pump, it thus seems like the early investors may have been able to get away with some nice gains, while others who bought later will be left 'holding the bags.'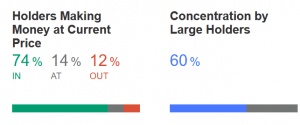 Meanwhile, crypto market research firm Coin Metrics said in a newsletter today that despite DOGE active addresses have been surging in July but are still below 2020 highs.
"Network usage is not increasing as fast as valuation, a potential signal of a price bubble," they said.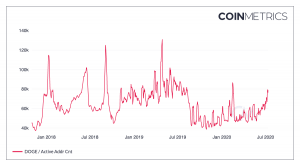 As reported last week, a number of leading crypto exchanges, including Bitfinex, Binance, and OKEx, has already listed several DOGE trading pairs in an effort to capitalize on the buying frenzy.
---