Multimillion DeFi Experiment YAM Gets Rotten as Bug Eats Its Market Cap
The 'Save YAM' operation failed, as a flaw that prevents the hottest, two days old decentralized finance (DeFi) project from being rescued has been discovered. However, the team behind it announced the project's second version.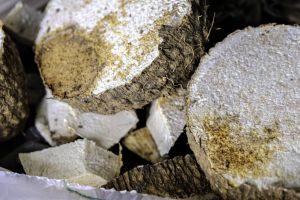 Source: Adobe/primestockphotograpy
According to the latest update,Yam Finance (YAM) discovered that the existing code bug would "interact with the governance module and prevent this proposal from succeeding" - the one on which the project fate rested.
As for what happens to YAM now, the team said that "YAM will live on as long as Ethereum continues to operate with support for the contract as written. It can no longer be modified by governance, so on a technical level, it will behave in a similar fashion to other rebasing assets such as AMPL."
They added that the YAM / yCRV Uniswap V2 pool will remain unsafe, but that the community managed to get 75% of liquidity out of it before the second rebase, while the rest should be removed immediately.
The blog post concluded that they'll return with YAM 2.0 should their funding be reached and following an audit.
Yam Finance co-founder Brock Elmore said:
Total value locked in YAM surpassed USD 600 million in less than two days since its launch, dropping to USD 281 million currently (10:02 UTC). Its liquidity went from USD 16.3 million hours ago to USD 1.97 million, with the price dropping nearly 99% - per Uniswap decentralized exchange, yesterday's price at 10:45 UTC was USD 88, and now it's around USD 1. According to Yam Finance, this is how the protocol works, as the price is set to drop after every 'rebase' when new coins are released, meaning that every YAM holder gets more coins and the total market capitalization is growing.
However, Coingecko.com data now shows that after the second rebase this morning, the YAM market capitalization dropped from USD 63m to zero.
In either case, the coin has so far had a short, but eventful life. Launched just two days ago, this unaudited DeFi experiment flew high on its very first day. As SetProtocol product marketing manager Anthony Sassano pointed out: "the Yam Protocol went from $0 locked to over $400 million in just ~18 hours which I believe is a record for all of DeFi. This growth was possible because of the fact that the protocol allowed multiple very popular tokens to be staked to earn YAM."
But it was soon faced with its potential demise when on August 12 the seemingly anonymous team behind it uncovered a code bug which would've led to more YAM's being released than expected through the rebase system, making the treasury ungovernable and funds lost.
This was followed with the team's call to YAM farmers to "SAVE YAM!" They asked via a blog post for proposals to be made which would allow for the contracts to be modified and bug fixed. For it to be successful, in a matter of hours, YAM 160,000 were needed to be delegated via yam finance, the governance proposal submitted, and then finally executed.
With an hour until deadline remaining, the team announced that the goal has been met.
But, once the proposal was submitted, the team said they are "urgently investigating a potential flaw that would prevent proposal execution," and are strongly advising "exiting the Uniswap YAM/yCRV pool prior to rebase at 8am UTC." As to why, they added: "The concern is the same as before: the yCRV accumulated in the reserves during rebase is at risk of being stuck if governance cannot pass proposals."
According to the team, the core YAM token uses yCRV (a high-yield USD-denominated stablecoin) as the reserve currency, which is roughly a USD 1 peg. Each supply expansion (referred to as an inflating rebase), a portion of tokens is minted and used to build up the treasury. This treasury is then in complete ownership of YAM holders via governance.
Reactions:
---