Dogecoin Soars As TikTokers Attempt To Pump It
Dogecoin (DOGE), the cryptocurrency that was created partly as a joke in 2013, is soaring in the market today after what seems to be push by some content creators on the video sharing app TikTok for their followers to buy it.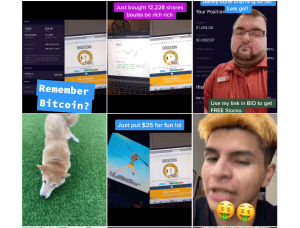 The #dogecoin tag has now 2.4 million views.
The goal of what may be an organized effort by some is apparently to push up the price of DOGE to USD 1, a price far above its current price of just USD 0.0026 as of press time on Tuesday (12:53 PM UTC). However, the current price is still up by 11% over the past 24 hours, which means that holders who held the coin before the latest buying frenzy started may have been able to walk away with a nice profit. The price is also up by 14% in a week, and 2% in a month. DOGE is still down by 29% in a year.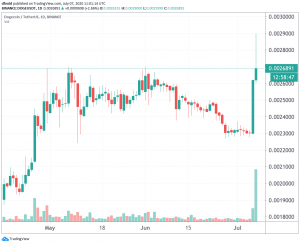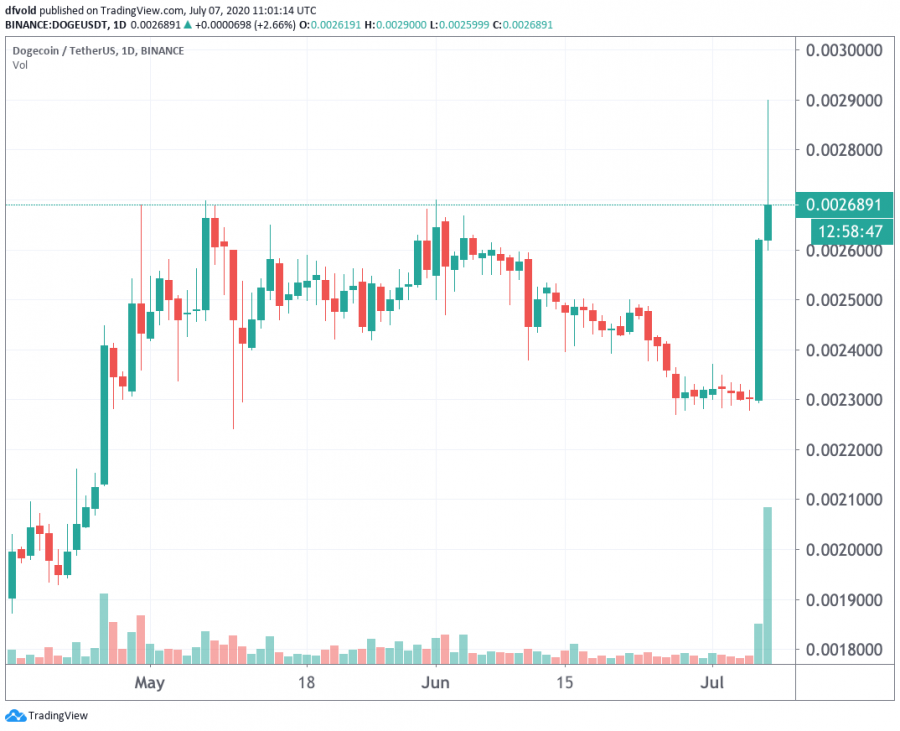 As can be imagined, members of the crypto community are now discussing the social media-fuelled pump on Twitter, with many ridiculing the effort by posting newly designed memes, and others saying their friends already bought into what is arguably a pump-and-dump scheme.
Among them was also Tom Shaughnessy, co-founder of crypto research firm Delphi Digital, who claimed to have received a message from a "friend from home" about the cryptocurrency:
Under the discussion thread "Thousands of creators on Tik Tok are pushing and convincing many to buy Dogecoin," Reddit users also discuss the effort to bring the price of DOGE to 1 dollar, with a user named Fachura ironically writing that DOGE, ranked 34 by market capitalization, has always been "a stablecoin with a pegged value. 1 DoGE = 1 DoGE, always..."
Further, Reddit user cocobisoil wrote "Fancy creating a whole app just to get rid of your shitcoin," while Awkward_Palladium reminded people that the push by TikTok creators is really "No different than youtubers constantly shilling coins."
---