US Postal Service Bets on Ethereum Blockchain in Patented Voting System
As the U.S. is gearing towards the November 3 presidential election, it seems that the U.S. Postal Service (USPS) might be preparing to integrate blockchain within its operations to provide a reliable mail-in voting system to voters across the country. Last week, the service filed a patent application describing a Secure Voting System using Ethereum (ETH) that could pave the way for the blockchain's increased usage in elections worldwide.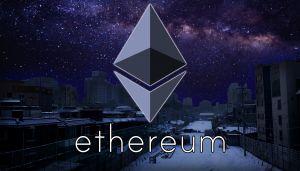 The 47-page long filing, which was submitted to the U.S. Patent and Trademark Office (USPTO), states that a "voting system can use the security of blockchain and the mail to provide a reliable voting system" in which a "registered voter receives a computer readable code in the mail and confirms identity and … correct ballot information in an election".
The system then "separates voter identification and votes to ensure vote anonymity, and stores votes on a distributed ledger in a blockchain."
"In some embodiments, the blockchain is based on the Ethereum open software platform or other similar platforms. In some embodiments, the platform is a Turing complete blockchain protocol," the application says.
The latest development comes as the USPS has found itself in the center of controversies related to mail-in voting, and at the time the country is struggling against the COVID-19 pandemic. With the polls indicating he is likely to lose his fight for re-election, U.S. President Donald Trump told Fox Business that the reason he has declined to approve USD 25 billion in emergency funding for the USPS was the Democratic Party's plan to expand mail-in voting.
"Now, [the Democrats] need that money in order to make the post office work, so it can take all of these millions and millions of ballots," Trump said in the interview.
Local observers expect the Democrats' presidential candidate and former Vice President Joe Biden to benefit from postal voting. A recent poll for NBC News and The Wall Street Journal indicated that 47% of Biden's supporters plan to mail in their ballots, compared with a mere 11% of Trump's supporters.
Meanwhile, a number of pundits accuse Trump of attempting to rig the election by limiting voters' access to ballots, often ridiculing the fact that the incumbent president did little to hide his intentions.
"It was reported that mail sorting machines across the country were being removed, and the Postal Service had warned 46 states that voters could be disenfranchised due to the changes," late night TV show host Seth Myers commented. "And if you're wondering if it's just coincidental that the Post Office is being dismantled as the country nears an election that will depend in large part on mail-in voting, [...] congrats on waking up from your coma."
---