29 Dec 2020
· 13 min read
Cryptonews Rewind 2020: Q2 - Bitcoin Halving, CBDCs, And Hacks
Here is what happened in the Cryptoworld in the second quarter of this year: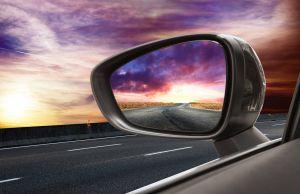 Total crypto market capitalization in Q2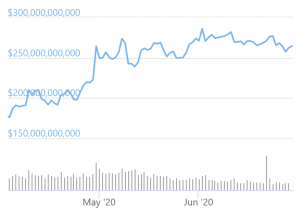 April
The second quarter of 2020 started with halvings and pre-halving events.
As the Bitcoin (BTC) halving was approaching, miners were putting pressure on the BTC price, but analysts saw a bright future post-halving.
Bitcoin Cash (BCH) miners were seen changing camps ahead of the halving. Two days later, BCH went through its first halving.
Then, bitcoin SV (BSV) rallied ahead of its own halving.
Coders from Prysm and Lighthouse released a multi-client testnet for Ethereum 2.0 (ETH 2.0) - the Schlesi.
Cardano (ADA) announced their new "mainnet wallet," dubbed Daedalus 1.0.0.
Plan B published the updated BTC stock-to-flow (S2F) model with USD 288,000 for BTC price as the new target.
Meanwhile, Steve H. Hanke, the world's hyperinflation expert, told us that there will be no hyperinflation, bitcoin merchant services remained resilient amid the pandemic, surprising analysts.
In South Korea, decentralized finance (DeFi) players called for calm after some experts had claimed that forthcoming legislation could effectively hamstring the nation's fledgling DeFi market. Blockchain companies said they are deeply disappointed by the news that they will be excluded from a support program for small- and medium-sized enterprises.
South Korean police investigating the Telegram Nth room sex exploitation and rape video case identified at least 40 people who paid crypto to access videos by raiding 20 of the nation's biggest cryptoasset brokerages and exchanges.
Speaking of Telegram, the chat app operator apparently lost its battle with American regulators in the struggle to launch its Telegram Open Network (TON) blockchain platform and the Gram token, as the launch was postponed indefinitely.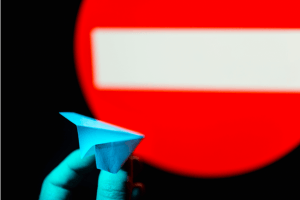 Also, Huobi Korea started searching for new investors.
Meanwhile, almost 100 Mexican fintech firms had to wait longer for licenses because of the coronavirus.
Spanish tax authorities said that they were set to send out 66,000 crypto tax warning letters, over four times as many than at the same time last year.
The Russian government revealed plans that could see it gain access to citizens' confidential banking data – in a development that some think will drive Russians a step closer to cryptocurrencies.
The Japanese government green-lighted two new legal crypto exchange-specific amendments to existing financial acts. Also, the country's crypto scene was set to welcome its 23rd license-holding exchange after the heavily backed FXCoin platform announced it would begin trading in May.
Ripple's Japanese partner SBI Holdings said it would use Corda blockchain technology to power forex trading on its platform.
The Bank for International Settlements (BIS) found that the fears of coronavirus transmission via cash could accelerate the push towards central bank digital currencies (CBDCs) .
The Dutch National Bank (DNB) wrote in a paper that (unspecified) parts of Bitcoin's underlying technology could be used in creating a new type of currency.
Meanwhile, a member of the Executive Board of the European Central Bank (ECB), Fabio Panetta, made a surprising statement, saying that market-led currencies can live alongside digital euro.
Social media users believed they captured screenshots of a beta version of China's much-awaited CBDC. A number of tech giants, including Huawei, Alipay, and Tencent, became members of China's National Blockchain and Distributed Accounting Technology Standardization Technical Committee.
The People's Bank of China (PBoC) officially confirmed digital currency testing reports and indicated that testing would begin soon Beijing.
Chinese media outlets rushed to distance the digital yuan from bitcoin and ethereum, stressing that it will not lead to a rise of crypto in the country.
Meanwhile, the Digital Dollar Project warned the US to either launch the digital dollar or say goodbye to USD dominance.
The Financial Stability Board (FSB) said cross-border payment inefficiencies would be a problem for the post-pandemic economic recovery of certain regions, but when it comes to a possible solution - "global stablecoins" - oversight is required.
In struggling Venezuela, the Criptolago exchange said that government policy led it to develop a text message-powered payment system that would allow it to conduct transactions in a range of cryptoassets, including the nation's own state-issued petro (PTR) token.
Despite the Reserve Bank of Zimbabwe (RBZ) said it would create a regulatory sandbox for crypto entrepreneurs, local industry players warned against too much excitement and urged to wait for results.
A study requested by the EU's Committee on Economic and Monetary Affairs (ECON) called for the end of crypto-related regulatory arbitrage, proposing that crypto regulation should be made at the international level.
In an attempt to ease regulatory concerns, Facebook's Libra changed its initial plan to issue the multi-currency Libra Coin and aimed to start from single-currency stablecoins, and it dropped its plan to move to a permissionless system.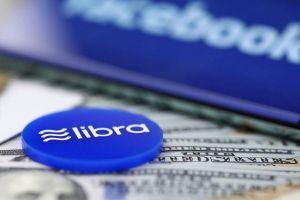 Binance confirmed that it acquired CoinMarketCap.
An American law firm filed a series of class-action lawsuits against some of the biggest crypto exchanges and token issuers in the world, Binance included, accusing them of selling unlicensed securities and market manipulation.
The judge in the case of the troubled crypto exchange Cryptopia found that cryptocurrencies are property and that the account holders, not the exchange, own the cryptoassets.
The Maker Foundation said they'd start transferring the governance power and risk management capacity to the community in the next two years. The Foundation was faced with a proposed class-action lawsuit by investors, which threatened to take more than USD 28m out of it.
We also saw Ripple sue YouTube for allegedly failing to fight scams that used Ripple's name.
Meanwhile, two DeFi protocols, Uniswap and Lendf.Me were attacked using a known vulnerability, with the latter losing over USD 25 million. However, a day later, they returned all the stolen money.
Dharma, an Ethereum-based crypto lender, released a new feature that allows sending DAI stablecoin to Twitter handles.
Personal tokens came in the spotlight as crypto entrepreneur Alex Masmej completed the sale of his personal tokens on the Ethereum blockchain. NFT-backed loan provider Rocket LP DAO founded by Masmej, signed off the first loan in history that for a collateral has only an Ethereum Name Service (ENS) domain name.
A successful BTC-funded campaign to build and equip a coronavirus-fighting medical facility near Rome, run jointly by the Italian Red Cross, wrapped up, and the medical center became operational.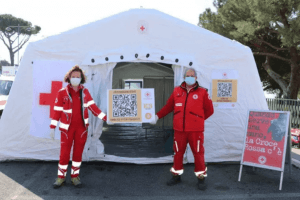 And internet users uncovered what might've been the young Satoshi Nakamoto's messages.
May
May was the month of that expected major event - Bitcoin halving.
We reported on six halving scenarios and looked into how BTC changed since the last halving in 2016. But we also looked into 5 historic post-halving BTC price predictions, and 7 main post-halving BTC narratives.
Then the halving happened, with the eyes of the Cryptoverse focused on any change, development, and impact, wondering – what's next? And the first day post-halving brought a number of surprising results, and suprising, higher fees, followed by some miners flocking to BCH and BSV.
Reddit was about to launch a new points system built on top of Ethereum, and the forum finally confirmed a new system that allows users to "earn a piece of their favorite communities," with the help of Ethereum. While some supported it, others criticized it.
Celo, a blockchain project deemed a Libra competitor, said its mainnet went live. Meanwhile, Facebook also rebranded its Calibra subsidiary, saying that the first product Novi Financial will introduce is the Novi digital wallet.
tBTC - Bitcoin on Ethereum project by venture production studio Thesis - was put to sleep just two days after its launch on the mainnet. On the other hand, BTCSHORT token was announced by the issuing company Amun, built on Ethereum, which allows traders to get short exposure to bitcoin without shorting the asset.
Venezuela's petro went offline, allegedly for scheduled maintanace.
The first candidate for the highly anticipated blockchain Polkadot Network went live, and we looked into why that's important for blockchain adoption.
Amidst a parabolic rally, Theta upgraded to Mainnet 2.0, but with arbitrage restricted, its price diverged across exchanges.
Then, Tron and its CEO Justin Sun got into trouble with the crypto community following the reported news that the platform got USD 2.4m from the US pandemic relief fund. And then, Vitalik Buterin and Sun feuded over Steem, with Sun throwing threats. He soon announced a new upgrade of his blockchain platform, Tron 4.0.
Russian parliament was reportedly set to vote on new legislation that would propose to make illegal crypto trading a criminal offense punishable with up to seven years of jail time. Later, the head of Russia's parliamentary finance commission said that the measures would not criminalize cryptocurrency and could even provide Russian crypto owners with limited property rights.
The central Bank of Korea (BOK) sped up its digital currency issuance progress, with officials set to begin a tech review several months ahead of schedule in response to the pandemic.
The ECB and its quantitative easing program got into trouble with Germany's Constitutional Court.
The Brazilian finance watchdog, the Administrative Council for Economic Defense, voted for reopening its investigation into the abrupt closure of Bitcoin Max and other Brazil-based trading platforms.
After legendary hedge fund manager Paul Tudor Jones made waves in the Cryptoverse with his bullish statements, the crypto community wondered whether the investor holds physical bitcoin, and he soon confirmed that "over 1% [...] maybe it's almost 2%" of his assets are in bitcoin, which is at least USD 210 million.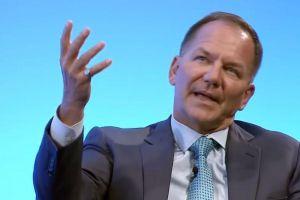 Coinbase said that 60% of its BTC buyers go into altcoins. Coinbase also agreed to acquire Tagomi, a New York-based crypto brokerage.
Binance was re-entering China via the 'blockchain, not crypto' door.
A ruling made by a Tokyo District Court, unearthed by the CEO of Japanese crypto exchange bitFlyer, seemingly suggested that exchanges are not legally obliged to transfer any cryptoassets generated by hard forks to their customers.
TD Ameritrade-backed crypto exchange ErisX started offering regulated futures contracts with ethereum as the underlying asset.
Major investment bank JPMorgan welcomed Gemini and Coinbase as its first crypto clients.
Japanese crypto exchange SBI VC Trade offered new customers free XRP.
A Dutch Bitcoin exchange, BitKassa, became one of the first casualties of a new regulatory procedure that requires many of the nation's crypto-related companies to register with the central bank, the De Nederlandsche Bank (DNB), or close down.
And regulations getting stricter on exchanges led darknet to turn to BTC mixers.
Major crypto companies were experiencing serious problems in May, as BlockFi revealed that it suffered a data breach, and BitMEX Trading Engine went down.
Blockchain technology firm Blockstream launched a new version of their satellite network that broadcasts the Bitcoin blockchain around the world and announced satellite kits.
Europe's biggest nuclear station might give electricity to BTC miners in Ukraine, per the Ministry of Energy and Environmental Protection.
A smartphone created by SK Telecom, in conjunction with Samsung, came equipped with a blockchain-powered authentication feature. Furthermore, Samsung integrated the Gemini exchange into its Blockchain Wallet on Galaxy smartphones in the US and Canada.
Investment banking giant Goldman Sachs was criticized for their division's poor research on BTC.
SatoshiLabs, the manufacturer of the Trezor hardware wallet, announced a new company, 'Tropic Square', which would create open-source BTC wallet chips.
Blockchain-based decentralized browser Brave launched encrypted in-browser video calls dubbed Brave Together.
Meanwhile, lawyers for Dave Kleiman's estate claimed that Craig Wright has the keys to encrypted BTC 820,200 file, but won't use them as the file contains evidence against him. Soon after, a Satoshi-era Bitcoin miner called Wright a fraud using "his" BTC addresses.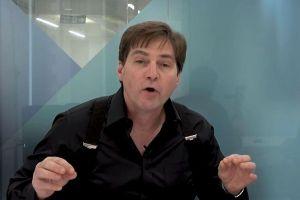 Also, Twitter's decision to fact-check and censor Donald Trump's tweets once again prompted discussions about decentralized social networks.
Big TV show event had a Bitcoin bent – with series five of Showtime's Billions drama series focusing largely on the world's most popular cryptocurrency. And after a year of livestreaming exclusively on DLive, a decentralized blockchain-based streaming platform, PewDiePie went back to YouTube.
June
In the last month of the second quarter, new data point added to the disputed bitcoin stock-to-flow model indicated that the new bull cycle began and BTC might reach USD 100,000 in a year. And Bitcoin demand was already outpacing supply.
South Korea's Kakao Group, the operator of the KakaoTalk chat app, launched its long-awaited crypto wallet Klip – providing most of the country with immediate access to 11 cryptoassets and non-fungible tokens (NFTs).
History was made when the SpaceX launch live stream was shown inside of "Genesis Plaza" in the virtual world created by Decentraland (MANA). And we looked into how blockchain will help send people into outer space.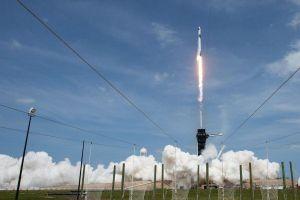 Speaking of Ethereum, two all-time high ETH transaction fees of USD 2.6m were paid for small transactions, becoming more mysterious with the third. A few days later, the sender of USD 5.28m transaction was revealed.
Days after it entered circulation, decentralized lending and savings platform Compound's new token COMP positioned itself as the most valuable token in the DeFi space, but that came with a caveat.
South Korean police searched and seized data from at least two unnamed crypto exchanges in the hunt for the masterminds of a suspected ETH fraud ring believed to be worth at least USD 41.5 million.
Also, the country pledged to inject USD 111m into the development of blockchain, with central government-sponsored research flowing until at least 2025.
Tencent registered a series of new blockchain patents. And while Chinese commercial printing company and lottery operator Hongbo launched blockchain-powered lottery in Cambodia, Sekisui House, Japan's biggest housebuilder, said it would launch a blockchain-powered home leasing platform.
Though it had been indicated previously that Russia wouldn't ban crypto, they sent some mixed signals with a draft bill that could potentially do just that. But Russian Central Bank was doubling down on the technology with its fast-expanding plans to issue digital, blockchain-powered mortgages.
The Venezuelan government said drivers could pay for petrol in foreign currencies or petro.
The ECB decided to double down on its emergency bond-buying in the wake of the coronavirus pandemic.
The US Federal Reserve Chairman Jerome Powell seemingly expressed support for an "Ethereum-based" replacement of LIBOR.
India's Ministry of Finance was allegedly inviting other ministries to discuss its earlier draft on banning cryptoassets, introduced a year ago.
The Executive Committee of the Italian Banking Association approved ten criteria for a CBDC.
Banks in Spain were reportedly closing accounts they suspect belong to cryptocurrency traders, particularly users of the LocalBitcoins peer-to-peer exchange.
Coinbase was once again criticized following several outages during periods of high volatility in the crypto market.
Hackers threatened to use more than 5,000 email addresses and other personal information obtained from Canadian crypto exchange Coinsquare in SIM swapping attacks.
Meanwhile, privacy wallet Wasabi was popular enough to catch the attention of the European Union Agency for Law Enforcement Cooperation (Europol).
Zcash (ZEC) and Dash (DASH) got supported by blockchain and analytics specialist Chainalysis - but it's the addition of the former that caused discussions online about privacy and responsibility.
In a direct response to the Telegram Nth Room case, the Korea Internet and Security Agency (KISA) decided to develop software that would trace the movement of cryptocurrencies on the dark web.
Hardware wallet maker Ledger launched a crypto buying option directly on their Ledger Live application, confirming the selling feature was coming soon too.
It was reported that payments giant Western Union was interested in purchasing MoneyGram, a money transfer company co-owned by Ripple.
A company that brought one of the first bitcoin ATMs in the US, LibertyX, enabled Americans to buy BTC at 7-Eleven, CVS Pharmacy, and Rite Aid.
And that was the second quarter of 2020 in short - quite a full three-month period. Now Q3 will also bring quite a few things to the table, quite a few of them food-named - read more about it tomorrow, December 30.
__
What other news from the second quarter you would like to add to this list? Let us know in the comments below.
__
Learn more:
Bitcoin, Ethereum, XRP, Bitcoin Cash, Litecoin, Chainlink Price Predictions for 2021
Cryptonews Rewind 2020: Q1 - Missile Strike, COVID-19, Black Thursday
Find more insights about the crypto trends in our special series Crypto 2021.
---