As Dogecoin Barks Louder, Tron's Justin Sun Rides the Focus on TikTok
Disclosure: Crypto is a high-risk asset class. This article is provided for informational purposes and does not constitute investment advice. By using this website, you agree to our terms and conditions. We may utilise affiliate links within our content, and receive commission.
As the Dogecoin (DOGE) on TikTok story is getting hotter by the minute, the Cryptoverse turned its focus to this popular platform – with Tron's (TRX) Justin Sun taking the lead.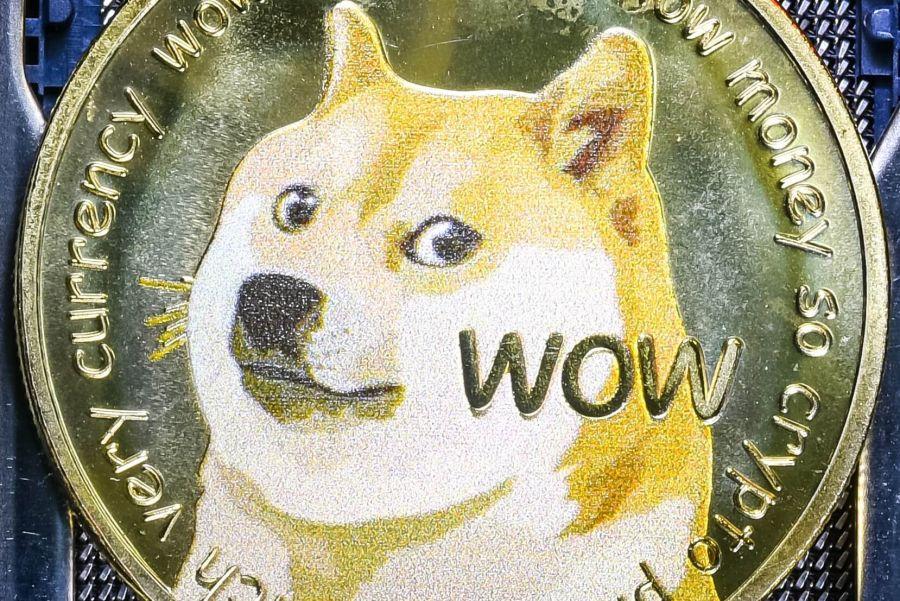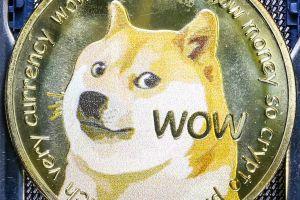 The Chinese video-sharing social networking service owned by Beijing-based tech company ByteDance, TikTok, has very much grabbed the attention of the Cryptoverse, so far situated mostly in the Twitter and Reddit realms.
How did this happen? As reported, it turns out that the app has lately been used to incorporate some crypto pumping into its dance, lip-sync and other talent short videos. The TikTok-Doge fire hasn't died down – rather more fuel is being added to it, with major YouTubers picking up on the trend. One of these is Keemstar (Daniel Keem), whose DramaAlert channel has 5.55 million subscribers. Keemstar tweeted today "Buy dodgecoin," receiving both praises from the coin's supporters and criticism from those who call it "dead meme" and are saying that people will lose money investing in it.
And with people, like trader and analyst Luke Martin, noticing that this DOGE pump is the first in 2020 to grab mainstream attention, some were wondering if they'll need a TikTok account to follow the pump and dump developments, especially when more easily 'pumpable' coins are discovered by the video creators.
That said, the platform has the attention of the crypto community, and the potential 'occupation' of it, to utilize its potential, seems to be led by Tron's CEO Justin Sun. At the moment, Sun has 363 followers on TikTok. Account 'TRON Foundation' has 130. TRX trades at USD 0.018; it remained unchanged in 24 hours and appreciated 7% in a week.
But this announcement seems not to have been received well. Many in the community called this move a DOGE copy and a "desperate" attempt to pump TRX. "Maybe you should create a dog mascot while you're at it," wrote crypto analyst and trader Josh Rager. "In plain English: we will pay TikTok influencers to shill TRX," added trader Blackbeard.
As reported just yesterday, dogecoin has seen a major jump in the market, apparently following a push by TikTokers for their followers to buy this coin. The goal is to bring DOGE to USD 1.
Currently (08:50 UTC), the 28th coin by market capitalization (was 34th yesterday), DOGE, is trading at USD 0.0043. In a single day, it appreciated 61%, as well as 83% in a week. This is its "highest single day percent gain since 2017," commented Ryan Watkins, research analyst at crypto market researcher Messari.
The coin's market capitalization is USD 533.3 million.
DOGE price chart: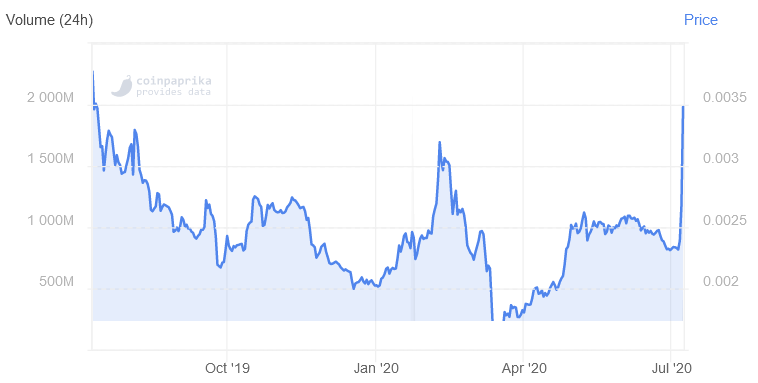 The dogecoin hashtag on TikTok now has 4.9 million views – double since yesterday. The hashtag DogecoinTiktokChallange has collected some 518,000 views. Meanwhile, the 'crypto' hashtag has 76.6 million views, while 'Bitcoin' has 126.7 million.
However, some are noticing potential issues on the horizon.
While some said this DOGE jump is not good for the industry, nor the coin's economy, there are also those who argued that one should trade whatever market offers and wants at the moment, and not get "emotionally attached to one coin."
Others have argued that, interestingly, what is now happening with Dogecoin is showing both everything that's right about the crypto industry, particularly the "strength of fundamentals," as well as everything that's wrong with it.
There are also those who've joked about other ways to utilize TikTok creators, by having the entire Cryptoverse agree on the coin they want to pump and guide the creators to it, then ending up looking like experts while also taking profit at the top – said trader and analyst Nick Core.
___
Other reactions:
__
__
__
__
__
---