OKEx CEO Says Indian Crypto Ban 'Unlikely', Has 3 Scenarios in Mind
Major crypto exchange OKEx opened the doors of their new platform in India, amidst speculations that another crypto ban might be incoming. This scenario the exchange's CEO finds unlikely to happen, describing the platform's first day of trading as a "huge success."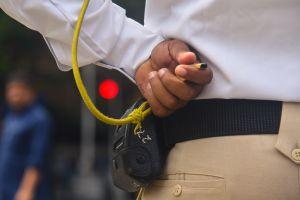 On August 5, the exchange launched a peer-to-peer (P2P) trading platform in India, thus enabling users in that country to buy cryptoassets with Indian rupees (INR).
But this comes at the time of ongoing rumors that the government is working on a crypto trading ban.
"We are paying close attention to the situation however it is our belief that the Indian government will not impose an outright ban on cryptocurrencies," Jay Hao, CEO of OKEx, told Cryptonews.com. "In talking with our Indian partners, we found that the government is more receptive to cryptocurrencies than it was before," but the worries about scams remain.
Hao stated that India is a very tech-savvy country, but also that the IT industry "makes up for a huge amount of this country's GDP." It is the opinion of the CEO that Indian government understands the potential of the blockchain and cryptocurrency space, "especially seeing how it has thrived since the Supreme Court overturn the RBI ban on banks working with crypto firms." These events, said CEO, are some of the "encouraging signs" the exchange has seen in the country.
As a reminder, back in 2018, the Reserve Bank of India (RBI) ordered all financial institutions to stop their crypto-related deals with businesses and individuals, resulting in the country's exchanges shutting down. But in March this year, India's Supreme Court overturned the crypto ban, allowing banks to handle cryptocurrency transactions from exchanges and traders. But even on that very day, some experts warned that the ban could still be pushed through, and since then, the Cryptoverse would periodically hear rumors of one ministry or another working on the ban.
Outright banning crypto now, said Hao, would potentially lead to a huge job and opportunity loss in a time of an economic struggle - which would put the country "at a distinct disadvantage in an area that it naturally excels [...] when many traditional industries and companies are struggling."
Hao said that, rather than a ban, clearer regulations are more likely to come:
"What we did come across in our research is that there is still a lack of regulatory clarity in India and a high amount of crypto-related scams [... which have] been putting the brakes on the growth of the crypto scene here. [...] The government wants to protect investors from this and we believe that we will start to see a series of regulations coming out to protect them rather than a blanket ban. These will be welcomed by legitimate crypto businesses in India and open the doors to more entrants in what could be the biggest crypto market in the world."
Nonetheless, Hao said that legislation in this industry is in a constant flux and that all operators must be quick to adapt, adding that there are possibly three scenarios that might play out in India specifically:
the situation remains the same for some time, and OKEx P2P platform operates without issue; however, more regulatory clarity would be helpful as the exchange grows their Indian user base;
the government reveals regulations for the crypto space and guidelines for providers to follow; this could be beneficial for the Indian crypto space, allowing it to realize its full potential and grow steadily, while at the same time protecting people from fraudulent practices;
a blanket ban on crypto goes ahead; though the exchange finds it unlikely, were it to happen, it would still likely be temporary as India will not want to put itself at such a big disadvantage as this industry grows.
In either case, OKEx is not the only major exchange working in India despite the regulatory uncertainty. In October 2019, South Korea's major crypto exchange Bithumb said it is hoping to launch an exchange in India and planned to onboard Indian customers with a sign-up incentive along with the opportunity for Indian exchanges to become a Bithumb Global partner. In November of the same year, Binance for an undisclosed sum acquired a local exchange, WazirX.
Meanwhile, Hao said that their very first day of the official launch was "a huge success."
"We saw a huge influx of traffic and volume from India already and should see it continue to trend upwards in the coming months," he said without specifying.
Furthermore, a USDT 30,000 bounty campaign for the Indian community members has started in celebration of the platform's launch, which the exchange expects will "draw even more attention to our first steps taken in India."
Going forward, as regulations in the country become clearer, the platform plans to add more products catered specifically for the Indian users, such as an INR fiat-to-crypto exchange, OTC trading desk, and an investment fund focused on promising Indian projects, according to the CEO. He added that their team based out of India is growing quickly, and the exchange "will explore opening an office in the coming months" as well.
As reported, in June, OKEx said they plan to open new offices in unspecified regions and they have already started recruiting "blockchain professionals" as the exchange aims to double the number of their employees in two years. At the end of 2019, OKEx reportedly had around 1,000 employees.
___
Indian IT & BPM market size
IT & BPM (Business Process Management) industry's revenue was estimated at around USD 191bn in FY20, growing at 7.7% y-o-y. It is estimated to reach USD 350bn by 2025. Moreover, revenue from the digital segment is expected to form 38% of the total industry revenue by 2025. Digital economy is estimated to reach Rs 69,89,000 crore (USD 1 trillion) by 2025. The domestic revenue of the IT industry was estimated at USD 44bn and export revenue was estimated at USD 147bn in FY20.
Total number of employees grew to 1.02m cumulatively for four Indian IT majors (including TCS, Infosys, Wipro, HCL Tech) as on December 31, 2019. Indian IT industry employed 205,000 new hires and had 884,000 digitally skilled talent in 2019.
Source: India Brand Equity Foundation
____
Learn more:
What Effect Could an Indian Ban Have on the Global Crypto Industry?
India's Burgeoning Crypto Scene
Indian Crypto Ban Allegedly Moves Forward, Industry Called to Action
Open Letter to India's Finance Minister on Crypto Sector Potential
---