Tron's 'JUST DeFi' Exchange and Yield Farming Launching in August
In an effort to broaden its decentralized finance ecosystem, major blockchain platform Tron has announced the launch dates for two more products - both said to be coming in a month.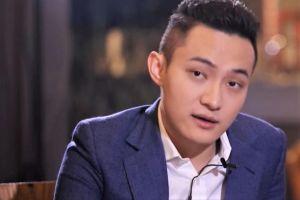 Justin Sun, founder of Tron (TRX), took to Twitter to announce three "exciting" decisions he said have been made today:
JUSTswap will launch on August 17
JUST Stablecoin (USDJ) and JUST (JST) yield farming will launch on August 31
TRON will officially launch a blockchain oracle.
As to when the oracle will be launched, no specific date was given, with Sun only saying it will happen "soon."
Tron's decentralized finance ecosystem, named "JUST DeFi," has been in the works for a while now. The products planed to be introduced within the ecosystem were announced by Sun earlier in July.
At the time, he described JUSTswap as "a fully decentralized on-chain protocol for token exchange," and today he called it Tron's version of Uniswap, which is a decentralized exchange (DEX) in the form of two smart contracts hosted on the Ethereum blockchain and a public, open source front-end client.
Furthermore, yield farming is very much in the DeFi focus currently, with the recent growth of COMP and BAL governance tokens, and boosted by liquidity mining. Though it can't be known if it's just a fad or a surviving strategy, it seems that Tron wants a piece of this pie too while it's still a thing in the Cryptosphere.
And it's not surprising that the company wants to expand within DeFi. It is a highly active space currently, hitting USD 3 billion in total value locked less than a month after it had reached USD 2 billion.
Besides the DEX for JUST DeFi, Sun had also mentioned products "JUST Lend," where TRON users "can earn interests or borrow assets against collateral," as well as "JUST BTC," explained as a TRC20 token backed 1:1 by bitcoin (BTC).
Besides USDJ and JST, Tron partnered with Tether in 2019 and launched USDT on the Tron blockchain as a TRC20 token.
Meanwhile, while Dogecoin (DOGE) was getting hotter on TikTok, Sun announced that the company will focus more on the video-sharing platform.
Currently (12:16 UTC), TRX, ranked 18th by market capitalization, is trading at USD 0.0176, having appreciated more than 1% in a day. It remained unchanged in a week.
---