Japan's Biggest Bank to Launch Digital Token Before End of FY2020
The Japanese financial giant Mitsubishi UFJ Financial Group (MUFG) is set to issue its own long-awaited digital currency "in the second half of the current financial year," said its CEO.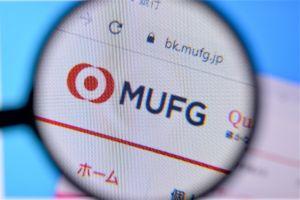 Speaking to Mainichi, the company's CEO Hironori Kamezawa stated that the token had experienced no shortage of delays, but added that the ongoing coronavirus pandemic could necessitate an ahead-of-schedule launch for the token – with the country actively searching for alternatives to cash.
The company said that some 1 million merchants could be set to accept the token – a stablecoin to be pegged 1:1 with the yen – upon rollout through the company's partnership with the Recruit job platform. Late last year, the two companies announced plans to launch a mobile payment service and a joint "digital currency" company.
However, the MUFG chief stated that even merchants that are not affiliated with Recruit will likely be able to start accepting the token when it finally launches.
Kamezawa was appointed CEO in January this year. He stated that the token, provisionally named the MUFG coin, would "be used freely by everyone" in the country.
MUFG is Japan's largest bank and the fifth-biggest in the world.
Stablecoin issuance is legal in Japan, and although there has been much buzz in recent months about locally issued stablecoins, no major company has yet issued a successful token.
The MUFG has been in the pipelines for some time, however, with numerous internal tests and company-wide pilots – including employees receiving small percentages of their salaries in the MUFG coin.
The partnership with Recruit seems to have galvanized the bank, though, which is hoping to steal on a march on its banking rivals, many of which have also been working on stablecoin issuance projects.
Readers will recall that the company last year announced that the token would be commercialized by the end of FY2019.
---