From Cash to Cat - A New Attempt to 'Make Bitcoin Great Again' In Works
It seems that the Cryptoverse might see another episode of the Bitcoin Cash (BCH) forking series.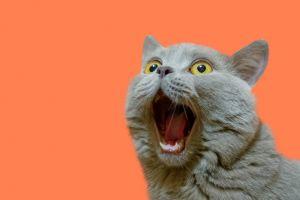 "I am considering to build a new Bitcoin fork inherit from BCH called Bitcoin Cat. It's a temporary name. Cat is cute and harmless, [they] won't have a war," said Haipo Yang, founder of crypto mining pool ViaBTC and crypto exchange CoinEx - likely referring to the rumored disagreements with the Bitcoin ABC team.
Chris Pacia, the lead developer of the peer-to-peer marketplace OpenBazaar and a volunteer BCH developer, said on August 3 that "multiple people walk[ed] out" of the developer meeting.
Reports of a hard fork possibly resulting from the disagreements over the difficulty algorithm started coming out already the day before.
Yang added that the BCH community needs "real leaders," and that all who favor BCH are welcome to join in building "CAT": "Let's make Bitcoin great Again!"
Meanwhile, one of the leading BCH developers, Amaury Sechet, also announced today the planned network upgrade for November 15, coming with two changes to the Bitcoin ABC full node software implementation:
a change to the mining difficulty adjustment algorithm
the addition of a new Coinbase Rule, stating that "all newly mined blocks must contain an output assigning 8% of the newly mined coins to a specified address."
"While some may prefer that Bitcoin ABC did not implement this improvement, this announcement is not an invitation for debate. The decision has been made and will be activated at the November upgrade," Sechet said.
___
Learn more: Bitcoin Cash Dev Tax Still Might Go Live Despite Roger Ver Revokes Support
___
And while some seem convinced that this means a hard fork, others argue that it's an effort to avoid one. That said, whether there will be a hard fork at all is still uncertain.
As a reminder, BCH is the result of a Bitcoin (BTC) hard fork in 2017. A year later, BCH too went through a hard fork of its own, producing Bitcoin cash ABC and Bitcoin SV (BSV). Today, Bitcoin ABC describes itself as "a full node implementation of the Bitcoin Cash protocol."
All this infighting and splitting took a heavy toll on the Bitcoin Cash community, and this potential next one, some worry, could lead to another split in the community itself.
At pixel time (14:15 UTC), BCH trades at USD 304 and is up by 2.6% in a day and 6% in a week. The price is also up by 25% in a month, but it's down by 13% in a year.
---