Two US Regulators Have Good News For Stablecoins
After several years of operating in a regulatory grey area, US national banks and federal savings associations are now officially permitted to engage with fiat-backed stablecoins, the Office of the Comptroller of the Currency (OCC) has clarified. Meanwhile, the Securities and Exchange Commission (SEC) also released a statement where it admitted that stablecoins are not necessarily securities.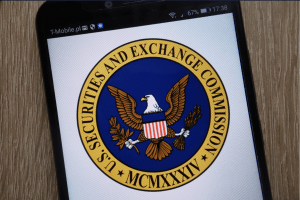 According to an "interpretive letter" published by the OCC, US banks can provide "services in support of a stablecoin project," which may include holding stablecoin reserves, as long as the bank has "instituted appropriate controls and conducted sufficient due diligence" and in situations where the coins are held in "hosted wallets."
The clarification from the OCC is significant given the regulatory grey area that some stablecoins and their bank partners have been operating in for years.
Commenting on the release of the letter, Acting Comptroller of the Currency, Brian Brooks, also acknowledged that banks are already engaged in "stablecoin-related activities involving billions of dollars each day," while also reassuring banks by saying that this will provide "greater regulatory certainty" in these dealings.
Posting on Twitter, however, Brooks, who is also known as a former general counsel at major crypto exchange Coinbase, went even further than in the official statement, saying that that the "rapid growth of stablecoin projects may signal a blockchain-enabled payment system of the future."
"US OCC is pleased to provide guidance to banks supporting these assets," he added.
Further, the new set of guidelines from the OCC also got the attention of some of the players in the industry, with Tom Lombardi, managing director of the Canadian digital asset management firm 3iQ, listing his six main takeaways from the news:
Following the clarification on banks' role as backers of stablecoins, the SEC released its own statement on the topic, saying that the issue of whether a particular stablecoin is a security is "inherently a facts and circumstances determination."
Consequently, the SEC also noted in its response that not all stablecoins are necessarily considered securities, saying: "We believe that market participants may structure and sell a digital asset in such a way that it does not constitute a security and implicate the registration, reporting, and other requirements of the federal securities laws."
Meanwhile, the latest interpretive letter from the OCC is not the first time the regulator under Brooks' leadership has come out in defense of crypto. In July, the regulator clarified that federally chartered banks may provide custody services for cryptoassets, calling it "a modern form of traditional bank activities."
___
Learn more: Stablecoins Might Be Better Than Bitcoin For Payments, But Maybe Not For Long
---