This Eurozone Member Opens A 'Playground' for Testing CBDCs
Disclosure: Crypto is a high-risk asset class. This article is provided for informational purposes and does not constitute investment advice. By using this website, you agree to our terms and conditions. We may utilise affiliate links within our content, and receive commission.
While presenting their new digital coin, the first of its kind, the central bank of Lithuania said that this project serves as a type of a testing ground for a possible future central bank digital currency (CBDC).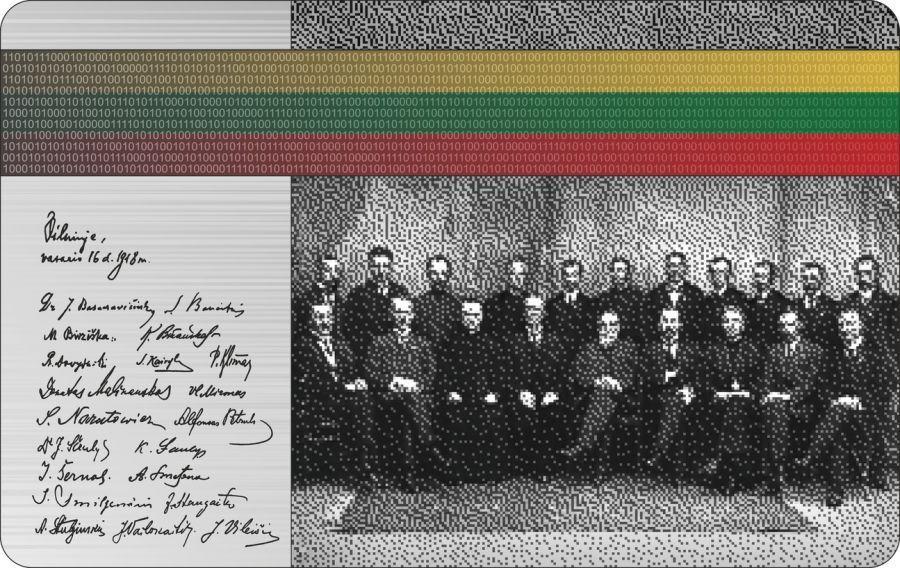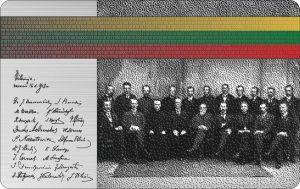 At the press conference Thursday morning, the Bank of Lithuania presented their long-awaited LBCOIN – "the world's first digital collector coin." As previously announced, they also launched lbcoin.lb.lt, a special e-shop dedicated to this project, where the registration for the collectors has begun.
Marius Jurgilas, Member of the Board of the Bank of Lithuania, described the initial reaction of the European Central Bank towards the coin as "cautions." The Lithuanian bank had to address a number of legal and tech issues and answer many questions by the central bank of EU, to "prove it is not a digital euro, but an item of numismatics – an area where we are free to implement our ideas."
Following this procedure, the EU central bank did not object to the project. However, the European Commission also had to give their opinion, so the bank had to answer a number of questions for this executive branch of the European Union too.
Jurgilas stated that this is a new page in numismatics, the study or collection of coins, banknotes, and medals. He went on to explain that the value of a token is derived from its usability, or from its certain properties relevant to the owner, but also by lack of certain properties. Numismatics is an area where a lack or deficit is dictated by those issuing the money, that is, the central banks. "So we are exercising this right today," said Jurgilas, adding in an emailed press release:
"Today we turn a new page in the history of numismatics, further exploring the potential of central bank digital currencies (CBDC)."
LBCOIN merges digital with the physical world, he said, but a movement into the world of remote transactions is necessary. This brings forth various challenges in terms of technology, security, and habits.
Therefore, LBCOIN is a test, said Jurgilas, of how a digital token can be minted and issued, as well as how technologies and people react to something like this.
Egidijus Paleckis, one of the LBCOIN project managers, added that the knowledge gained through this project is relevant for the future steps.
Digital token is relevant, not only to the Lithuanian central bank, but that of Europe as well. This project is a "laboratory that could lead to other tokens and properties," said Jurgilas. After examining the results of this digital coin, the central banks will consider if this type of project is needed or not.
Previously, he told Reuters that "No one in the central bank community was thinking about digital currency seriously before we realized that there is a legitimate threat that someone else will take our space."
"At a time when central banks are beginning to change their thinking on digital currency, LBCOIN is probably the most advanced experimental playground to test different reincarnations of the CBDCs," he said.
Six + one
LBCOIN consists of six digital tokens and one physical silver collector coin. 24,000 digital tokens and 4,000 physical collector coins will, therefore, be issued. It's a symbolic coin, dedicated to the 1918 Act of Independence of Lithuania and its 20 signatories, grouped into six categories (4,000 tokens per category). The store will provide its customers with dedicated wallets where they can store the coin, although they will also be able to transfer their coins to NEM wallets. The price of LBCOIN is EUR 99.
Paleckis said that the registration is already open, while the sale of the coin will start on July 23. Upon purchase, six random tokens will be sent. The tokens can be swapped with other collectors in order to collect six different tokens in the six available categories that can be exchanged for a physical coin.
Jurgilas didn't comment more on the question of possible future restrictions introduced, or other coins launched, though he added that gamification is possible, calling for the public to contribute with ideas.
Meanwhile, in a study published in 2019, the central bank concluded that CBDC interoperability and multicurrency CBDC initiatives could be worth pursuing.
"Single-jurisdictional level initiatives are not capable of meeting a global citizens' need for a safe, trustworthy, and cost-efficient instrument for cross-border payments […] Modern-day technology seems to be able to address this need. […] The issue, including the idea of multicurrency CBDC deserves deep joint analysis," they said back then.
---