Ethereum Starts Training ETH 2.0 Validators
With the fast-approaching final public testnet as the herald of Ethereum 2.0 (ETH 2.0), the developers released the validator launchpad meant to make it easier to become a node validator.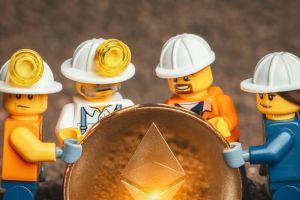 Ahead of the Medalla ETH 2.0 Testnet, the Ethereum Foundation's ETH 2.0 research team said that, following months of work with ConsenSys and DeepWork Studio, they have released the testnet version of the ETH 2.0 validator launchpad.
The launchpad is being released at this point so to allow users to keep track of and make deposits into the upcoming Medalla multi-client testnet. "But we'll continue to fine-tune the interface in the run-up to mainnet launch," the team added.
They wrote further that the goal is to make easier the process of becoming an ETH 2.0 validator, therefore enabling those who opt for it to manage their own keys while running their own validators - instead of using third-party services to whom one's keys need to be surrendered, and/or a fee paid.
Also, the launchpad's first task is to help validators educate themselves about all aspects of the process, so they "know what they're doing, and why they're doing it."
Upon the launch of Ethereum 2.0, a minimum of ETH 32 (USD 10,087) will be required to participate in staking, while validators will be rewarded for proposing and attesting blocks. The rewards are not fixed, but dynamic, and directly linked to the total number of ETH staked in the network. "In plain English, if the total amount of ETH staked is low, the annual reward is high, but as the total stake rises, the reward received by each validator starts to fall," the team said.
Danny Ryan, the Ethereum Foundation's ETH 2.0 coordinator, said that "Medalla will start with no fewer than 16,384 validators (524,288 ETH)."
On July 28 at 11:35 UTC, more than ETH 219,000 has already been staked - meaning nearly 7,000 stakers, making deposits of ETH 32, according to the website.
The launchpad is one more step in this final testnet stage, leading to Medalla testnet announced for August 4, then followed by the Phase 0 of ETH 2.0, also known as the Beacon Chain.
As to when this might happen exactly, remains unknown, with forecasts ranging from November this year to January of 2021 as the earliest date.
___
Learn more:
New Ethereum 2.0 Calculator: Stake ETH 1 and Earn 279% in 10 Years
Ethereum 1.0 Has 'A Major Role' To Play Before Merging With ETH 2.0
---