US Presidential Campaign Has Now Stronger Flavor of Crypto
Disclosure: Crypto is a high-risk asset class. This article is provided for informational purposes and does not constitute investment advice. By using this website, you agree to our terms and conditions. We may utilise affiliate links within our content, and receive commission.
After outspoken crypto advocate John McAfee ended his presidential campaign earlier this year, another crypto personality said he's entering this game.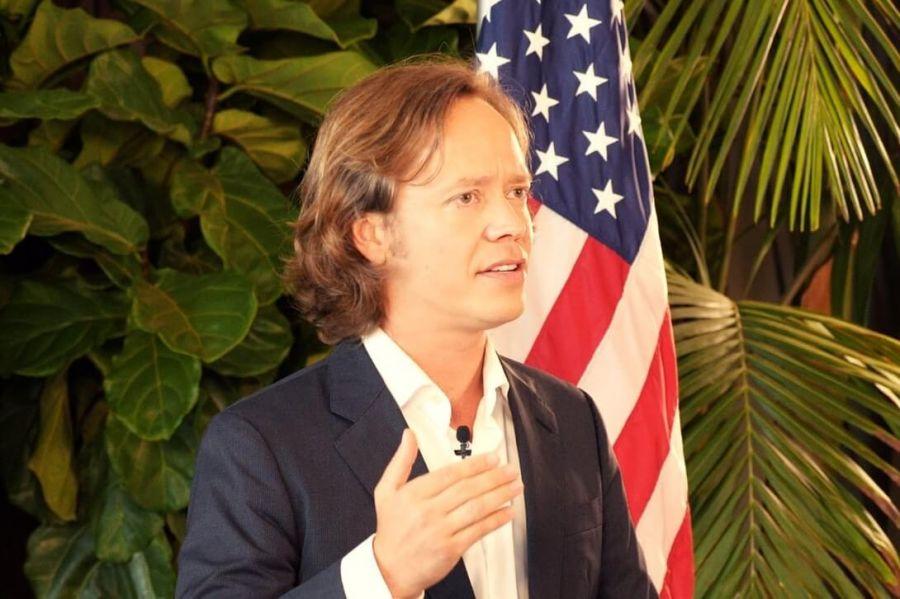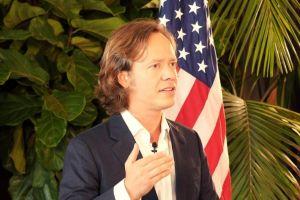 This time, it's Brock Pierce, the Chairman of the Bitcoin Foundation, a non-profit organization. He also leads Puerto Rico-based firm Gox Rising that aims to buy out creditor claims from the now-defunct Mt. Gox exchange.
On June 4, he officially announced that he will be running for President of the United States in the November 3 election, as an independent candidate.
As for the platform he's running on, the press release had it quite broad. It said that with the slogan "Make every voice count" and hashtag BROCKTHEVOTE, Pierce is campaigning on "a vision for a brighter future for Americans after the challenges of 2020 by supporting small businesses and implementing 21st century technology practices that will enable Americans to lead more prosperous lives, from supporting mental health initiatives to supporting grassroots efforts to protect the environment."
And though both the announcement and the website offered a description of Pierce's accomplishments and the general areas of his focus during the campaign and potential presidency, there is not as of yet a detailed plan of what exactly or how he plans to accomplish it.
His campaign video is further stressing a) the relevance of entrepreneurs, and b) the advancement of technology, as well as the need for the government to use it for enhancement of institutions and people's everyday lives, claiming that the stimulus and unemployment checks would have been received by those who needed it "much sooner" had the government used the 21st-century tech.
When asked online about his policies, Pierce replied "stay tuned."
He already "has the vote" of Samson Mow, Chief Strategy Officer at the US-based blockchain company Blockstream, while prominent Bitcoin bull Mike Novogratz told Pierce to "give em hell buddy," though it's not clear if this is an endorsement.
The announcement described Pierce as a leader of digital currency, and "a recognized thought leader" in blockchain, among other areas. However, following this news, his relationships with certain other controversial characters, as well as with the legal system are coming to light again. In the late 1990s, Pierce was accused of taking part in assault, sexual abuse, and imprisonment of young men. He is also brought into association with American socialite and convicted sex offender, Jeffrey Epstein. Pierce was, however, never charged with a crime.
Other crypto fans
Pierce is not the only crypto fan throwing the hat in the election ring.
After much speculation for months, if not years, famous musician Kanye West announced two days ago that he too will be running for President, reaffirming his decision with a 2020VISION hashtag.
"You have my full support," wrote in the comments Elon Musk, the founder of space exploration company SpaceX and CEO of the electric car manufacturer Tesla.
It's not quite clear how much of a Bitcoin (BTC) supporter West really is. However, the crypto community has remembered several of his statements – that included Bitcoin, rather than being about Bitcoin. One such statement was given in an interview with radio presenter and television personality Charlamagne tha God.
Furthermore, some are doubting West's motives for announcing the candidacy. For example, Cenk Uygur, journalist, political commentator and a creator of news channel The Young Turks, stated that West is in it for the publicity as his new album "God's Country" has been announced.
Be that as it may, it's still far more support than the current president, Donald Trump, previously supported by West himself, expressed for cryptocurrencies. Trump took aim directly at crypto a year ago, while it has been alleged that he told Treasury Secretary Steven Mnuchin to crack down on the trading and selling of BTC.
Meanwhile, controversial entrepreneur and Bitcoin bull John McAfee had launched his own campaign as a 2020 candidate back in June 2018. After much turmoil, McAfee ended his campaign in March this year, deciding to run in the 2020 Libertarian Party vice-presidential race instead.
Furthermore, Andrew Yang, who had made several crypto-positive statements in interviews, decided to drop out of the race in February this year. Former New York Mayor Michael Bloomberg, who included cryptocurrencies in his reform plan, has also left the race.
Based on the polls, former Vice President Joe Biden seems to be in the lead currently. As Cryptonews.com wrote before, some of the money behind Biden is pro-crypto, so it's possible that this might result in more crypto-positive than negative policies from a President Biden.
__
This article has been corrected on July 7 – Block.one has informed that Brock Pierce is not the co-founder of the company.
---