Visa Mulls Interoperation With Blockchain as It Evolves Into 'Network of Networks'
Payment card giant Visa sees a use case for a blockchain network in its strategy and talks of a "big opportunity" in central bank digital currencies (CBDCs), according to two executives at the company.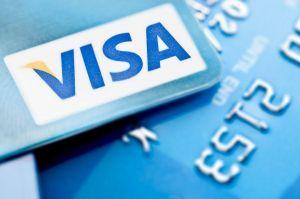 Visa is evolving into a "network of networks," meaning that it aims to initiate and terminate transactions across multiple networks, Terry Angelos, Senior Vice President (SVP) Global Head of Fintech at Visa, told Forbes. According to him, in that context, the company would think of interoperating with a blockchain network that they don't control as being no different than a third-party real-time payments platform. Although they don't do this today.
In the meantime, the company claims it sees significant interest in demand from crypto companies that want to work with Visa and connect their clients to their network of 60-plus million merchants, Angelos said. So far, they've onboarded 25 companies, and Cred, a digital asset-based lending platform, joined the Fast Track program that helps crypto partners with issuing Visa credentials. (As reported in February this year, major crypto exchange Coinbase became a Visa principal member.)
Speaking of their investment strategy, the SVP said they are "very excited about payment infrastructure companies" and this is something that they want to focus on in the crypto world.
Visa has already invested in Anchorage, an institutional crypto custody firm.
Meanwhile, the payment card giant thinks that there's a big opportunity for Visa to leverage their existing network and assets and expertise to add value to both central banks as they think about CBDCs, according to Cuy Sheffield, Senior Director, Head of Crypto at the company.
He confirmed that Visa engages "very closely" with central banks across the world on that topic.
As for Visa Research, Sheffield said that this department, among other things, is also looking at themes like blockchain scalability, second-level payment channels, and privacy. Also, the company is looking into offline digital currency payments and hopes to "have more to talk about in the coming year."
__
Learn more:
Visa to Remain 'Agnostic' On Crypto, Will Support What Clients' Demand
Visa CEO Leaves Door Open for Libra Return, Says Bitcoin Is Commodity
---