S Korean Province Mulls Local Stablecoin-powered Universal Basic Income
The Governor of Gyeonggi Province, South Korea's most populous province, has suggested launching a universal basic income – funded by local stablecoins.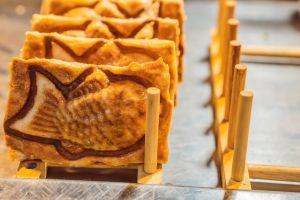 Per OhMyNews, the proposal, spearheaded by Lee Jae-myung, who was elected Governor of Gyeonggi Province in 2018, is part of a package of measures aimed at stimulating the province's economy.
Gyeonggi is South Korea's industrial and commercial backbone, and comprises a number of tech hub cities, including Seongnam and Suwon, as well as the country's third-biggest city, Incheon. After years of meteoric growth, the area is now facing its first significant economic slowdown since the late 1980s.
The region is also the home of a number of the country's largest-scale local stablecoin projects, most notably those in Gimpo, Seongnam and Siheung. Back in March, Gyeonggi officials expressed their desire to expand the reach of all three projects in a bid to mitigate the economic fallout of the coronavirus pandemic, and hand out emergency economic stimulation handouts in the three tokens. The stablecoins make use of QR codes and smartphone-based wallets.
However, Lee's new proposals would look to go a step further.
Lee's provincial government has already pioneered a form of basic income payments to rural communities – claiming it is the first local government in the Organisation for Economic Co-operation and Development to do so.
And as part of post-coronavirus pandemic economic stimulus packages, Gyeonggi now wants to push ahead with plans for a universal basic income (UBI) rollout that would make use of existing or new stablecoins in place of fiat.
Regardless, the province is set to issue some USD 1 billion worth of tokens this year, double the amount it issued last year. Per a province-wide survey, 68% of Gyeonggi residents and 63% of companies based in the province said they approved of existing stablecoin projects this year.
The province would likely need central government approval for a project of this scale, but Seoul has previously indicated that it is prepared to weigh up the arguments for a UBI – with debates on the feasibility of UBI issuance slated for later this year.
__
Learn more: Could Blockchain Really Enable 'Data As a Universal Basic Income'?
---