Digital Yuan Set for Real-world Ride Sharing Pilot with Apple-backed Didi
China's digital yuan launch appears to be inching yet closer to rollout after reports in the Middle Kingdom surfaced linking a ride-share operator with pilots for the new central bank-run token.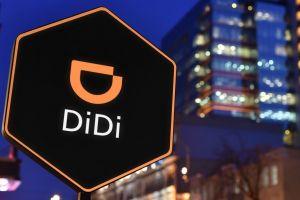 Per Beijing Business Today and Bloomberg, a digital currency unit of the central People's Bank of China (PBoC) has struck a "strategic cooperation" deal to "explore the applications of the digital yuan" in the world of "smart travel" with Chinese firm Didi Chuxing.
The latter runs a fast-growing ride share platform, as well as a travel firm and autonomous vehicle operations. The PBoC appears set to test the digital yuan on the ride sharing platform – and readers may recall that the digital yuan reportedly began piloting on public transport routes in testbed areas back in May.
IT reporter Zheping Huang, who also authored the Bloomberg report, noted that "Didi's Chinese PR release only vaguely says it's 'exploring use cases.'"
However, admissions of cooperation with the PBoC on digital currency-related matters are as rare as hen's teeth in the Chinese business world. Creditable Mainland Chinese sources have already stated that the likes of Tencent and Alibaba are widely believed to be working on the digital yuan with the PBoC.
The Bloomberg report quotes sources "familiar with the matter" as stating that the digital yuan will be "tested" on Didi's ride-hailing platform.
Huang wrote,
"Specifics like when the feature will officially roll out aren't clear yet."
Didi, whose financial backers include heavyweights like Apple and SoftBank, last month unveiled plans to operate over a million autonomous vehicles by 2030.
Huang concludes,
"Didi currently employs payment tools from Tencent and the Alibaba-backed Ant Group, so it would appear to be a good candidate for [digital yuan testing]."
One consultancy firm took to Twitter to point out that Didi's move would likely be a world-first.
Learn more:
South Korean Merchants 'May Accept Digital Yuan from Chinese Tourists'
'Post-dollar World' May Be Run by Digital Yuan – Analysts
---