Bitcoin Mining Legalized in Venezuela, Miners Must Join 'National Pool'
The government of Venezuela said that it has legalized bitcoin (BTC) and altcoin mining – but added that miners will have to obtain licenses and agree to be supervised by regulators.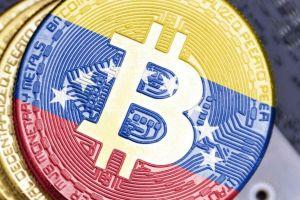 According to media outlet Criptonoticias, the government has issued an official decree stating that all crypto mining rig manufacturers, crypto "farm" constructors and mining hardware importers will also be subject to spot inspections.
Citizens who want to mine bitcoin and other cryptoassets will have to apply for a license from the National Superintendency of Cryptoassets and Related Activities (SUNACRIP), which will police the nation's miners.
SUNACRIP did not mention how much a license would cost, but added that pricing details would be made available via an online application system that is currently in construction.
The regulator added that it would be creating a "comprehensive registry of miners," an online database that hosts details about individual miners, detailing what kind of mining activities they carry out, no matter whether they market, make, import, or make use of crypto mining equipment.
And the new regulations do not stop there: SUNACRIP has created what it terms the National Digital Mining Pool, insisting that membership is "mandatory" – and failure to comply will be punishable with "sanctions."
SUNACRIP stated that its measures were part of an effort to "bring together all the miners of Venezuela."
Per data released earlier this year by the University of Cambridge's Cambridge Center for Alternative Finance, Venezuela is Latin America's biggest bitcoin miner, and ranks in the global top ten.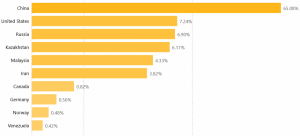 __
Learn more:
Crypto P2P Exchange LocalBitcoins: We Have No Plans to Exit Venezuela
Venezuela Tells Citizens in Gov't Houses to Stop Mining Crypto
Venezuelan Soldiers Stop Truck Full of Antminer 9 Bitcoin Mining Rigs
---