Bitcoin Hits USD 12K, Crashes In Minutes
The most popular cryptocurrency, bitcoin (BTC), started Sunday on a volatile note, as its price crashed by more than USD 800 in 25 minutes after topping USD 12,000, once again prompting a selloff in the whole market.
At pixel time (06:31 UTC), BTC trades at USD 11,261, after rebounding from USD 11,130, compared with USD 12,041, reached earlier today (UTC time). The last time BTC was over this level is August 2018.
The price is down by 3.6% in a day, trimming its weekly gains to 16%. BTC is up by 23.5% in a month and almost 5% in a year.
BTC price chart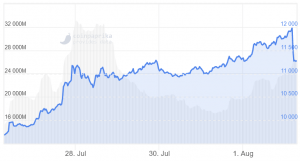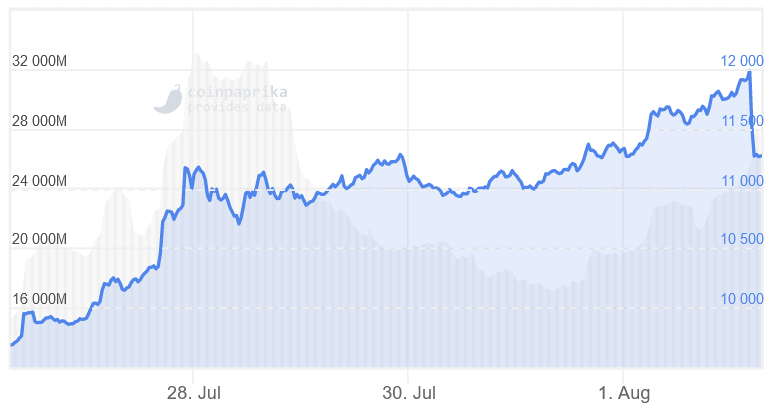 Other major coins from the top 10 are down by 2%-7%, except ethereum (ETH) and XRP that are up by 4% (USD 372) and almost 7% (USD 0.286) in day, respectively. However, both coins have dropped sharply too. Earlier today, ETH reached USD 409, while XRP touched USD 0.323.
The total market capitalization dropped by 2%, to USD 342bn. Bitcoin dominance, or the percentage of the total market capitalization, slipped by less than 1 percentage point, to 60.6%.
___
Reactions:
---