Hacking of PM Modi Happened at Bad Time for Indian Crypto Industry
An apparent hacking of Indian Prime Minister Narendra Modi's Twitter account by attackers seeking to scam people into sending cryptocurrency came at a bad time for the industry in India, where the government is still working out what its stance on crypto really is.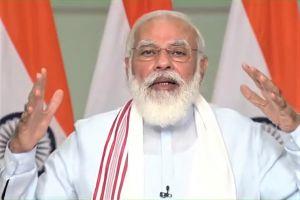 The hack, which targeted a Twitter account with more than 2.5 million followers affiliated with the Prime Minister's personal website, asked followers to donate bitcoin (BTC) and ethereum (ETH) to the Prime Minister's National Relief Fund for COVID-19.
The incident was confirmed by Twitter on Thursday, with the company saying in a press statement that they are "actively investigating the situation," while adding "we are not aware of additional accounts being impacted."
The account in question is different from Modi's main Twitter account, which has more than 61 million followers.
Twitter users called out the attack on the social media, apparently sharing screenshots of some of the tweets that were published by the compromised account: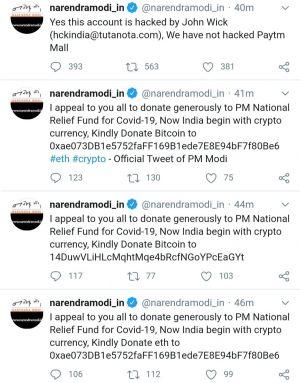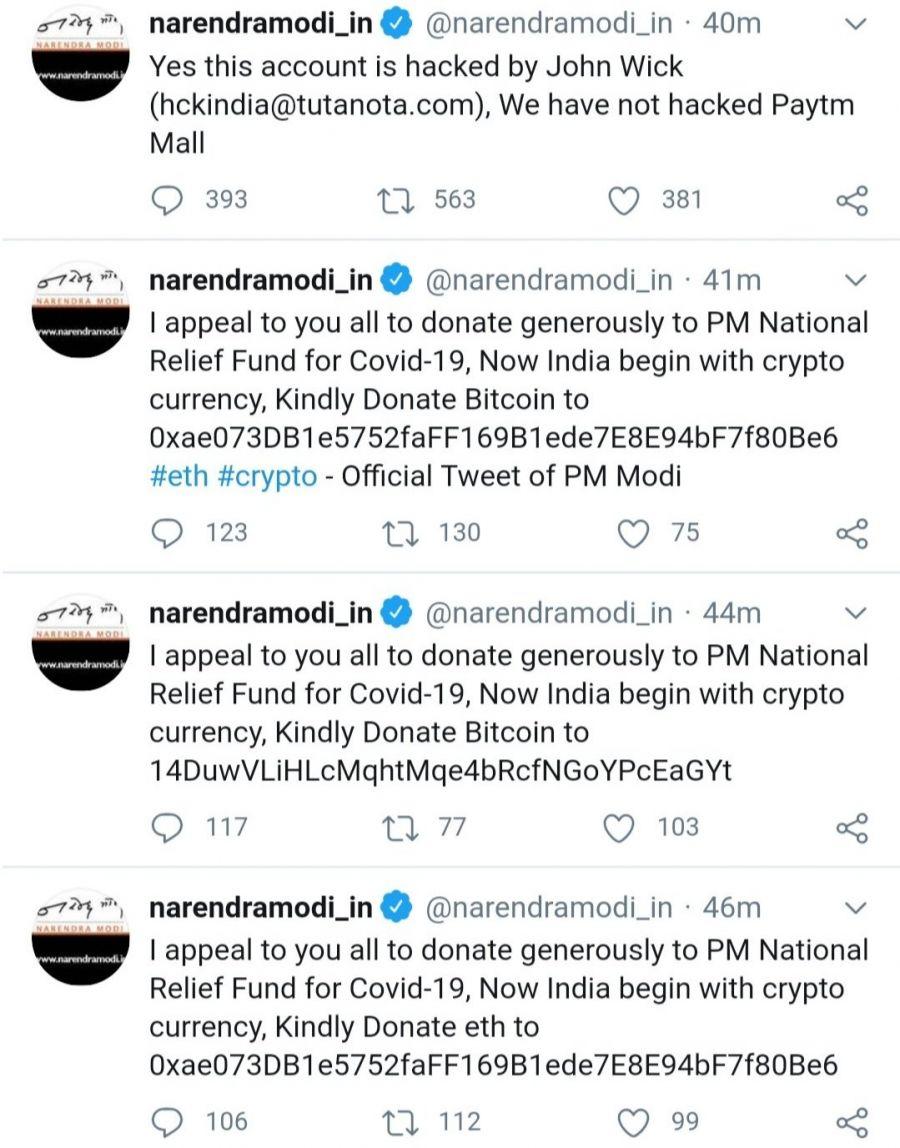 And despite managing to hijack the Twitter account, the hackers did not appear to be very proficient with cryptocurrency, asking followers in the third tweet posted to send BTC to an ETH address.
Looking up both the ETH address and the BTC address shared, it seems that the payoff from the hack has also been meager, with account balances of less than USD 1, and only one transaction recorded on each of the addresses.
But although the payoff this time was low, and access to the account was restored relatively quickly, the attack may well put bitcoin and crypto more broadly in a bad light in India, where regulators are still trying to finalize the country's crypto policy and a possible crypto ban has not been officially ruled out.
Commenting on the current status of the crypto industry in India earlier this summer, Jay Hao, CEO of crypto exchange OKEx, which recently launched a peer-to-peer trading platform in India, told Cryptonews.com that they do not believe the government will impose an "outright ban on cryptocurrencies." He added that their impression from Indian partners is that the government is now "more receptive to cryptocurrencies than it was before," although concerns about the potential for scams remain.
With a population of more than 1.3 billion people, many of them young and working in the tech sector, India is widely considered a key country for cryptocurrency adoption. And while crypto policies in India remain a much-discussed topic in the cryptoverse, community members such as Barry Silbert, CEO of Digital Currency Group, has previously said that he believes a ban would have "the opposite of the desired effect on bitcoin awareness and interest in the country."
Yesterday's Twitter hack follows just two months after the biggest hack in the history of the social media platform in July, which targeted the accounts of a large number of prominent individuals, including people like Barack Obama, Joe Biden, Elon Musk, Bill Gates, and many others. The hackers behind that attack also asked followers to send them cryptocurrency, earning them about 13.14 BTC (worth about 150,000 USD today).
---