YouTube Says It's Immune to Ripple's Lawsuit
Video-sharing giant YouTube argued that it can't be liable for third-party content, and therefore wants the lawsuit that was filed against it by American blockchain company focusing on payments technologies Ripple - dismissed.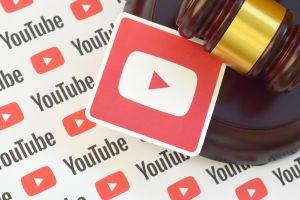 In a notice to dismiss the allegations against it, YouTube argued that Ripple's claims are barred under Section 230 of the Communications Decency Act, which "protect[s] websites against the evil of liability for failure to remove offensive content," therefore providing the platform with an immunity.
This would mean that, given that YouTube is not a publisher of the third-party content, they are also not liable for it, and can't be sued over it.
"Even apart from Section 230, Plaintiffs fail to state a viable claim," said the notice. "YouTube did not orchestrate or participate in that scam, and after being notified about fraudulent content posted by the hijacked accounts, YouTube removed it." It added that "YouTube itself is a victim of the scam."
Furthermore, it argued that "whether YouTube "approved" or "endorsed" the ads by allowing them to be published is immaterial."
Ripple declined to comment.
As reported, in late April, Ripple announced a lawsuit against YouTube, claiming that the platform's failure to address frauds - despite the company's repeated takedown notices - has resulted in "millions of XRP valued at hundreds of thousands of dollars" being taken from the victims of fraudulent XRP giveaways. Per the suit, Ripple demanded YouTube to be more aggressive and proactive in identifying scams, before they're posted; remove scams once they are identified; and not profit from the scams.
Ripple's website also features a blog post on 'how to spot XRP giveaway scams," posted in late March.
Meanwhile, Apple co-founder Steve Wozniak is suing YouTube and its parent company Google for allowing fraudsters to use his name and likeness in bitcoin (BTC) giveaway scams, not taking them down despite his requests, and profiting from them.
Ripple CEO Brad Garlinghouse reacted to this news, saying:
However, some have reminded Garlinghouse that Ripple is being sued as well.
__
Learn more:
Crypto Entrepreneurs Sue Google, Facebook, Twitter, Have 4 Demands
Is There A World Beyond YouTube for Crypto?
---