Bithumb Operator Wants At Least USD 430m For Its Stake In Exchange - Report
One of the biggest crypto exchanges might be sold as South Korean market-leader Bithumb is reportedly looking for a buyer.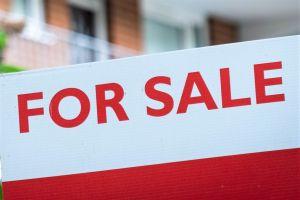 Per Herald Kyungjae, undisclosed investment banking sources have told the media outlet that Bithumb operator Bithumb Holdings is actively looking for a way out of the market. The holding firm owns a 74% stake in the exchange, and will look for up to USD 602 million for the sale – with a minimum price of USD 430 million, per the media outlets sources.
They claim that the holding company has appointed the accounting organization Samjong KPMG, a joint-venture operation co-run by "Big Four" accounting firm KPMG, to broker the sale.
However, selling Bithumb will prove far from easy – regulatory issues could spook some buyers, with virtual asset service providers (VASPs) set to fall under strict new policing measures as of March next year.
Bithumb's ownership is also best with problems. A failed sale of the company to the BK Group, headed by one of South Korea's most famous plastic surgeons, ended with BK reneging on payment for a controlling share of Bithumb's stocks.
Furthermore, the police have reportedly seized a portion of Bithumb shares belonging to the firm's chairman Lee Jong-hoon – who has reportedly been questioned on fraud and embezzlement charges. An active police investigation into both BK, its chairman Kim Byung-gun, and Lee's alleged involvement in a token named BXA is ongoing.
Regardless, one unnamed investment banking official stated that the dispute over management rights and a conflict of interests among shareholders due to Bithumb's complex governance structure "has been holding Bithumb back for a long time" – and the current owners now want to wash their hands of the firm.
The media outlet added that would-be buyers have already begun exploring the possibility of a takeover, with "several parties submitting letters of intent" earlier this month, indicating that a sale could be imminent.
The exchange's 24-hour volume figures stand at just under USD 261 million, per CoinMarketCap data.
Cryptonews.com has contacted both Bithumb and Samjong KPMG for comment and will update readers if responses are forthcoming.
---