Risks of Centralized Stablecoins Materialize as 100k USDC Frozen
Centralized stablecoins may be about to face more scrutiny from the crypto community after it was revealed yesterday that USD Coin (USDC) issuer Centre has frozen an address holding USD 100,000 worth of the stablecoin. (Updated on July 10: updates in bold.)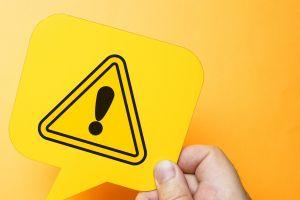 The actual blacklisting of the address occurred back in June this year, and was reportedly done by Centre – a collaboration between major crypto company Circle and Coinbase – on "request from law enforcement."
"Centre complies with binding court orders that have appropriate jurisdiction over the organization," Circle spokesperson Josh Hawkins told Coindesk.
Further details about the specific law enforcement request, including who owns the address, are still unknown at this point. We have contacted Centre for comment and will update the article should they reply.
In either case, the news raised more questions about the stablecoin business.
Jake Chervinsky, general counsel at decentralized finance (DeFi) platform Compound Finance, urged Centre to explain in detail the criteria they use to decide when to blacklist an address, while asking if the move came in response to a court order or was done voluntarily, and is there a process of appeal.
"This is important: USDC blacklisting has gone from a hypothetical concern to a real risk," he said.
Already in 2018, Cryptonews.com warned that Circle retains the right to blacklist USDC addresses and freeze funds should they decide they are being used for illegal activities. However, the situation is similar in some other stablecoins: both Tether (USDT) and TrueUSD (TUSD) have clauses that say they reserve the right to refuse service to anyone they want to, without any explanation.
According to a research by Eric Wall, Chief Investment Officer at crypto asset management firm Arcane Assets, published in November of 2019, "while blacklist functionality exists for most stablecoins, we can only find it having been used on USDT for 16 different addresses."
"We don't know the exact reason why these funds were frozen, however, it's somewhat telling that many freezes occurred shortly after an exchange withdrawal occurred, implying that many were the responses to users of cryptocurrency exchanges getting hacked," he wrote back then.
"This ability is also particularly useful in the case of hacks, but it means that the trust we must place in the issuer to not act maliciously is that much greater," he stressed.
"Tether works with international law enforcement to ensure that the Tether ecosystem is being used in a fair and compliant manner. Tether routinely assists law enforcement in their investigations and is proud to do so," Stuart Hoegner, General Counsel at Bitfinex, told Cryptonews.com. According to him, through the freeze address feature, Tether has been able to help users and exchanges to save and recover "tens of millions of dollars stolen from them by hackers."
The freezing of the stablecoin holding also sheds new light on the sometimes-overlooked dangers of relying on centralized tokens.
Also, when a crypto is backed by a real-world asset – as most stablecoins are – there is always a risk that the underlying asset could be confiscated, potentially causing the stablecoin to lose all its value even if the coins themselves aren't "frozen."
Despite the concerns surrounding USDC, however, it seems that USDC users have not reacted to the news. The price of USDC even briefly surged by as much as 0.65% and on high trading volume against USDT on Binance exchange shortly after the news broke.
The counterintuitive move was also pointed by crypto trader Luke Martin, saying "that news + this chart has me confused."
However, others pointed out the lack of transparency and communication.
"USDC blacklisting an address happened back in mid-June, and only now hitting news cycles. Is anyone watching what happens on-chain? Reminds me of when ETC was 51% attacked and only Coinbase noticed, because we were actually watching. We need more watchers," said Justin Mart, a data scientist working with Coinbase.
The news comes after Centre earlier this month announced that USDC had reached a market capitalization of USD 1 billion.
Stablecoins by market capitalization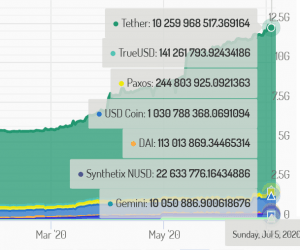 ___
Learn more: Stablecoins Might Be Better Than Bitcoin For Payments, But Maybe Not For Long
---