Russian Agents Claim They Can 'Partially' De-Mask Bitcoin, Ethereum Users – Report
A branch of the Russian intelligence service reportedly claims it has developed a way to track crypto transactions – and claims it can "partially" de-anonymize transactions made using bitcoin (BTC), ethereum (ETH), omni (OMNI), and dash (DASH), as well as the most popular privacy coin monero (XMR).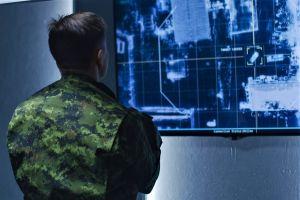 Per RBC, the claims were made by the Federal Financial Monitoring Service (known as Rosfinmonitoring), a government agency that attempts to fight money laundering and terrorism funding in the country.
The claims, said the media outlet, were made in a Rosfinmonitoring letter that was sent to the Ministry of Digital Development, Communications and Mass Media. RBC said it has obtained a copy of this letter.
Rosfinmonitoring said it has developed a prototype for a software platform that makes use of AI technology. The project, which is called "Transparent Blockchain," and the media outlet said that the letter states that the Ministry of Internal Affairs has already started looking into the new platform's potential usages.
The agency allegedly said that it makes use of technology that allows AI to classify transactions, matching them with common sets of crypto transaction profiles.
And the AI-powered system's reach may not be limited to Russia. RBC said the letter states that "a number of overseas countries have also shown interest in the system."
The media outlet said that the platform has similarities with offerings developed by the likes of America's Chainalysis.
The platform will be able to do the following, said RBC:
monitor and analyze the movement of digital financial assets
identify service providers
carry out investigations into suspected cases of the illegal circulation of crypto assets
partially remove the anonymity of the participants in transactions using the Bitcoin, Ethereum, Omni, Dash and Monero networks
conduct searches of the net to find posts and images with fundraising details that may be linked to crypto-powered terrorist financing
find messages related to crypto-powered money laundering and terrorist financing
However, in order to get off the ground, the project will need some USD 10.4 million worth of funding over the next three years, the agency allegedly said.
RBC said the government has been cagey about confirming the authenticity and contents of the letter. The Ministry of Digital Development, Communications and Mass Media said it confirmed the receipt of a letter from Rosfinmonitoring with AI-related proposals, but refused to comment any further on the letter's content.
Rosfinmonitoring and the Ministry of Internal Affairs did not respond to requests for comment.
The media outlet said that two of its crypto industry sources confirmed the existence of the Transparent Blockchain project.
The agency began working on crypto monitoring solutions back in 2018.
____
Learn more:
Russian Lawyers Warn E-pay Laws May Have Knock-on Effects for Bitcoin
Passport Data of 1M Russian Blockchchain Voters 'Available Online'
Why Bitcoin Matters, Explained By The Human Rights Foundation
Optional Zcash and Dash Features Prompt Debate on Privacy & Compliance
---